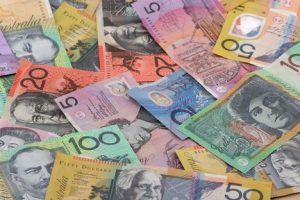 NEW YORK (Forex News Now) – The Australian dollar rose slightly against its U.S. counterpart on Thursday, paring some of Wednesday's losses, as FX traders shrugged off worse-than-expected unemployment data from Australia.
In European morning currency trading, AUD/USD struck 0.8974, up 0.05 percent on the day, after rising from 0.8918, its lowest since July 29.
The Australian Bureau of Statistics reported earlier that Australia's unemployment rate rose to a seasonally adjusted 5.3 percent during the month, up from 5.1 percent in June. Global forex analysts had expected the rate to hold steady in July, two major forex news outlets reported.
According to forex analysis, AUD/USD was likely to touch immediate support around the low of July 23, 0.8895, and encounter resistance around Wednesday's high, 0.9133.
The Aussie's huge losses on Wednesday came as fears over the U.S. and global economies swept the forex market in the wake of disappointing data from the United States and China.
Elsewhere, the Aussie climbed versus the yen: AUD/JPY traded at 76.81, up 0.35 percent.