Germany has a reputation for being very advanced economically and having a very good business-friendly economy. The country is one of the best when it comes to Forex trading as it does not only protect the liberties of traders but also brokers. Finding your best German FX broker will hence be fast and it will feel safe. The Federal Financial Supervisory Authority which is commonly referred to as (BaFin) is an independent body whose mandate is to regulate financial companies operating in Germany. In order to remain safe while trading and to avoid being a victim of scams, a trader should look for a BaFin regulated Forex broker. BaFin maintains an updated list of brokers that are allowed to operate in Germany.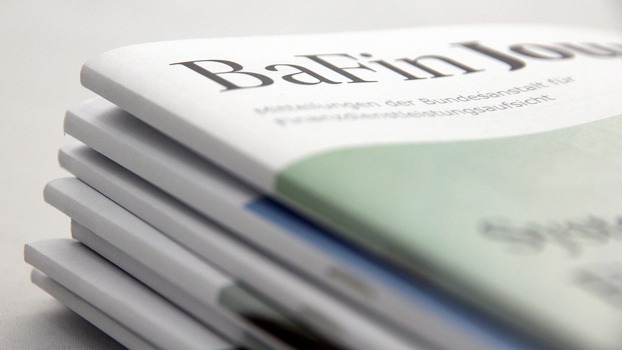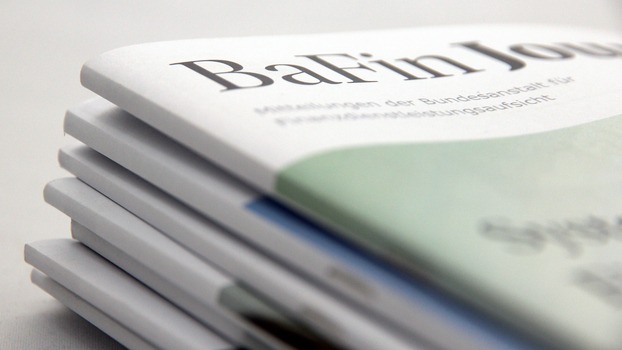 When it comes to picking the right broker, as a trader, you should check whether you will be able to access your money with ease. In Germany, you can deposit and withdraw money in Euro currency. Before 2002, the currency which was in use was the Deutsche Mark which is no longer in use. You will find that there are many FX brokers in Germany that operate under CySEC or FCA. The need to have your broker offer you Euro withdrawal and deposit option should still apply even with brokers from other parts of Europe and world.
Finding the right FX broker that will help you trade in a safe environment should be the primary target for every trader. It is for this reason that you should spend time researching on the qualities of each and every available FX broker. Besides being satisfied with finding a BaFin regulated Forex broker, you should also check their customer support. A good firm will be hands-on when it comes to answering your queries whether via email or phone. A good broker should be able to offer support services 24/5 throughout the year.
Find the best German FX brokers and their reviews
The Forex brokers operating in Germany are many. Picking the right broker is definitely a tough call especially if you don't have the right information. We have conducted a thorough research on the best German Forex brokers. This will help you find the right broker for your safe and profitable trading endeavors.
There are many Forex scammers out there. A good way to confirm a broker's authenticity is to browse their website. However, we have undertaken the trouble of reviewing all the brokers that operate in Germany. This means that you don't have to leave the convenience and safety of our website. Read the reviews and learn all about the Forex brokers in Germany.
What is BaFin and what are BaFin regulated brokers?
BaFin was formed in May 2002. This is after the Federal Banking Supervisory Office (BAKred) was merged with the then Federal Securities Supervisory Office (BAWe). The Federal Insurance Supervisory Office (BAV) was also merged with the former two bodies to form BaFin.
BaFin is mandated with the following roles;
Ensuring the general functioning of the German's financial system
Overseeing functions of insurance industry
Overseeing functions of Forex market
Solvency supervision of banks and protect consumers
BaFin is one of the Forex regulatory bodies in Europe which has some of the toughest regulations. This body which is independent has a regulatory framework and set of guidelines that operate alongside the MiFID derivative. As a key contributor and player in the European Economic Area (EEA), Germany takes financial regulation very seriously. In the EEA agreement, every broker regulated under MiFID derivative is free to offer its services in Germany. Such a broker doesn't need to have an operating office in Germany. This also means that BaFin regulated Forex brokers can offer services in any country which is party to the EEA. All brokers licensed under CySEC and FCA are, therefore, free to offer their services to residents of Germany. BaFin has adopted Germany's internal legislative powers so as to enforce a strict set of laws which help in the prevention of consumer abuse and financial irregularities.
A regulated broker in Germany
As mentioned earlier, a broker operating using the CySEC or FAC license is free to offer services in Germany. However, there are several laws and conditions that they must satisfy before being allowed to operate here. Any firm whether from Germany or the larger EU community, upon satisfying these regulations can be considered as one of Germany regulated Forex brokers. Here are some of the conditions that such a broker must fulfil in order to operate;
At least two of the leading operations managers must be experts in the field of finance.
The two managers must not have any previous record of any financial misconduct and their service should not present a conflict of interest.
BaFin regulated Forex brokers are required to have a hold of operating capital that is directly proportional to the amount of trading capital held on behalf of their clients.
Minimum working capital for Forex brokers is €750,000 but can it go as far as €5 million and beyond.
Brokers are required to hold clients' monies in segregated accounts at top banks in Germany.
Periodic audit reports and financial statements should be submitted to BaFin.
Brokers should only act as a link between a trader and the market and should not be involved in any sort of scam
About Forex scams in Germany
BaFin is without a doubt one of the toughest financial regulators in the world if not the toughest. However, in its initial days, things were not so good for the regulator. In 2006, the organization went through several corruption scandals where board members had embezzled funds. While the culprits had their day in court, BaFin went through some tough times, especially during the 2008 financial crisis. The organization is now one of the best when it comes to flashing out German Forex scams.
BaFin does not tolerate corruption or any form of financial misconduct. To this end, it has provided investors with the option of reporting financial misconduct using several discrete channels. BaFin investigates all alleged misconducts and is known to penalize every party involved to the level of their involvement in the scam. Germany is the biggest economy in the EU and as such a lot of focus is on the performance of its financial sector. BaFin plays into the role of a sturdy regulator perfectly by ensuring that all the strict rules are followed to the letter.
BaFin has an online platform where it maintains a collection of resources that are meant to give up-to-date information on BaFin regulated Forex brokers and their conduct. This information offers investors a chance to research thoroughly on the broker they intend to invest in. In addition, consumers can initiate complaints and other tip-offs concerning any alleged transgression of any regulated broker. As far as customer complaints, BaFin encourages both the customers and concerned companies to solve their issues out of court. However, sometimes the Financial Ombudsman or even the court may be required to help solve a case.