ABInvesting review – Take advantage of flexible trading conditions
Finding a trustworthy Forex broker is not easy. This is especially true if you are a beginner in this market. There are hundreds of online brokerages offering services globally, and many people are having a very hard time deciding which broker to trust.
Today, we are going to review ABInvesting, a Forex broker that became very popular in a considerably shorter time. ABInvesting offers traders premium conditions and utmost comfort in the market. The market can be accessed 24 hours a day, from any place thanks to the mobile trading application of ABInvesting. The Forex broker works very hard to safeguard the personal data of its clients.
If you want to learn more about  ABInvesting, follow our review as we dive deep into the offerings of the broker and start trading today!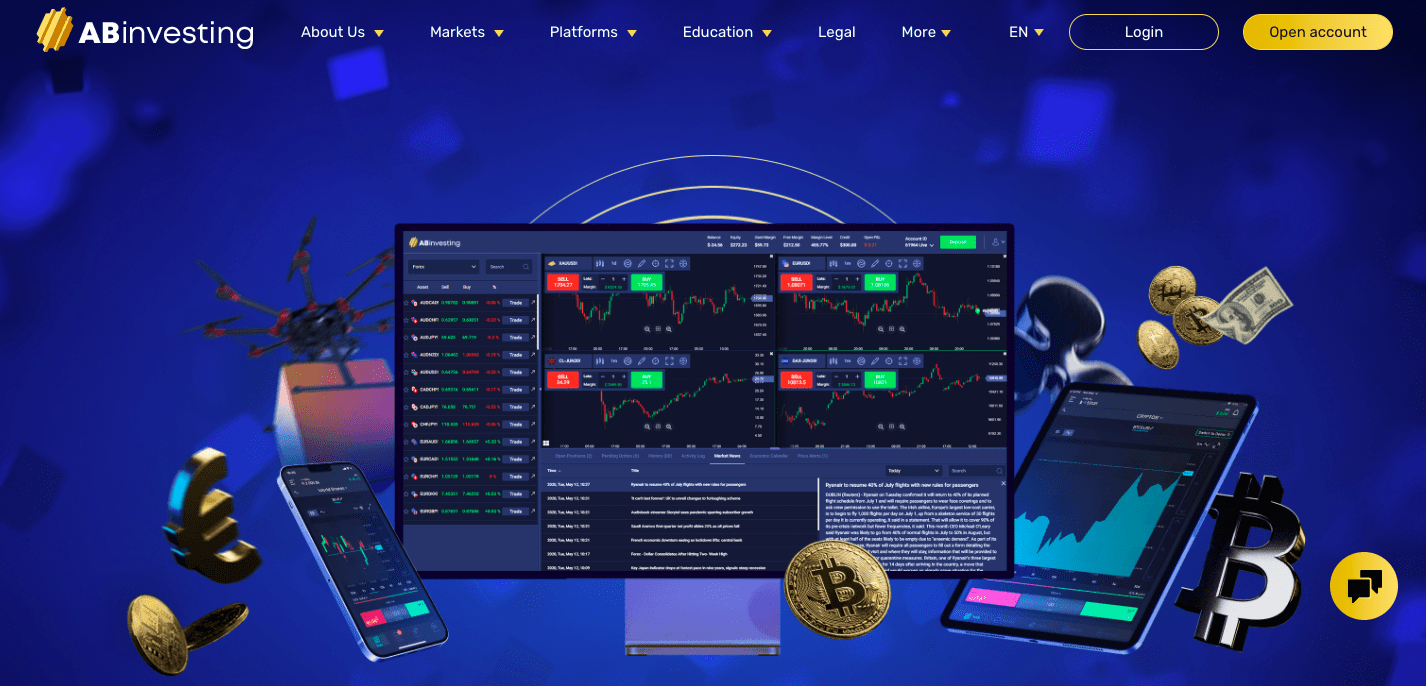 Reviewing ABInvesting – Steps to start trading
To get started at this Forex broker, you will have to take several steps. First of all, you will need to create a live trading account. The Forex broker offers several different types of accounts, all of them created for different types of traders. You can create the following accounts at ABInvesting:
Silver account
Gold account
Platinum account
Depending on your needs in Forex trading, as well as on your experience, you can very easily create one of these accounts. The Forex broker made sure that anyone can find something to enjoy, which is why there are three different account types offered to traders.
These three accounts differ from one another in certain ways. For starters, the available leverage is different for every account type. While Silver account holders get access to the leverage of 1:200, Gold account users can trade with a leverage of up to 1:400. As for the Platinum account holders, they are offered even higher leverage for Forex, 1:500.
The spreads are also different for each of these accounts. For Silver Account traders, spreads for EUR/USD typically start around 2.2 pips, for Gold account users it starts from 1.3 pips, while for Platinum traders, it is around 0.7 pips.
As for the services offered to different account holders, our Review of ABInvesting shows that there are some differences here as well. For example, while Platinum account users can enjoy daily news alerts, Silver and Gold traders do not have access to that offering. Platinum and Gold account users are also offered a dedicated account manager, special webinars and videos, and many other exclusive services.
Other account types at ABInvesting
ABInvesting offers traders several other account types as well. One of them is a demo trading account. If you are a complete beginner in Forex trading, this account might be a perfect fit for you. Beginner traders can start trading with this account without putting their funds under any risks.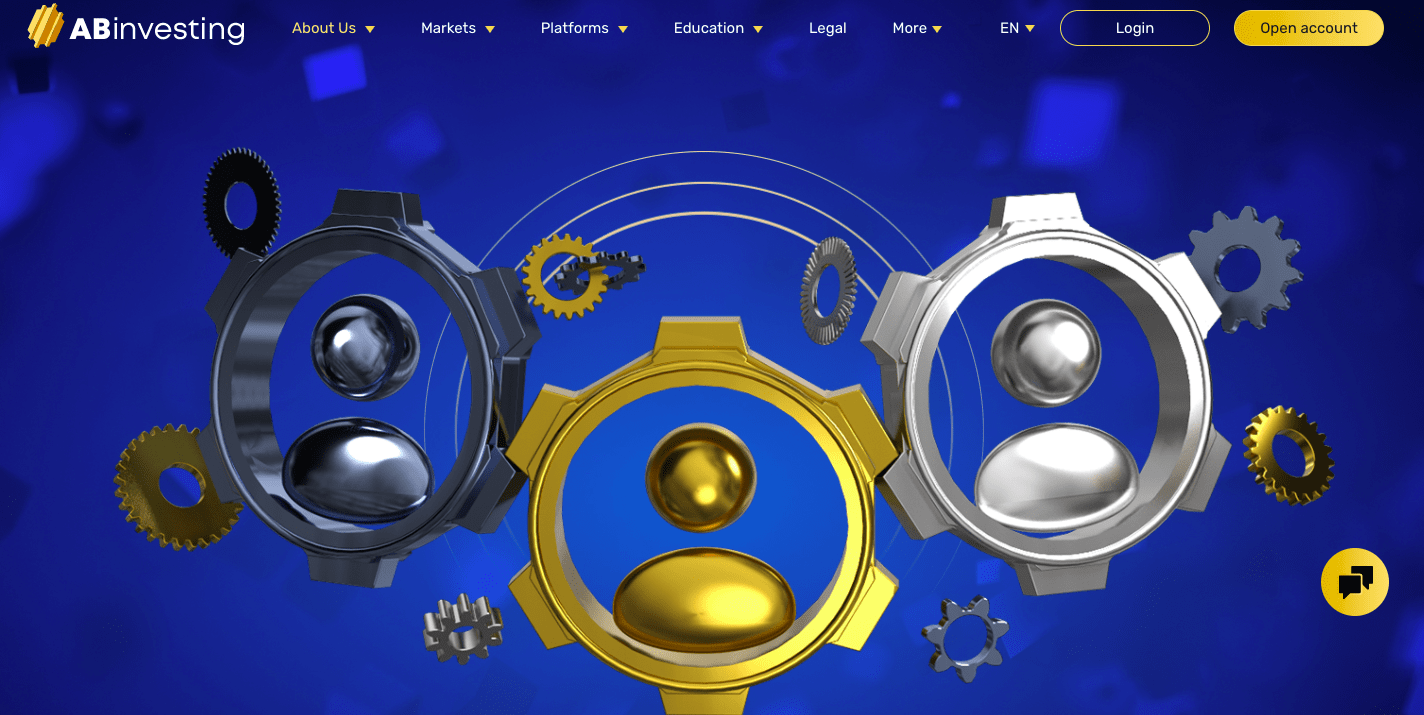 Although a demo account is mostly intended for traders who are just getting started in Forex, it can also be very beneficial for experienced traders as well. It can be used to test out different types of Forex trading strategies. Experienced traders can also use a demo trading account to test out the services and offerings of a Forex broker.
While creating a demo account with ABInvesting, you will get a certain amount of virtual cash. This money can be used to trade Forex. However, keep in mind that you won't be able to make profits with this account type.
The Forex broker also offers access to Islamic trading account. This is a very important thing. Since the Forex broker focuses on many different parts of the world, it had to make sure that anyone would be able to start trading with them.
Islamic account is also known as a swap-free account because users of it do not have to pay or receive any swaps. As you might already be aware, according to Sharia law of the Quran, it is restricted to pay or receive any type of interest rate. Thanks to this account, followers of the Quran can trade Forex while also respecting their beliefs.
Creating a trading account
Registering at the Forex broker is very easy. Our review of ABInvesting shows that it only takes just a few minutes for Forex traders to create a live trading account. ABInvesting follows the Know Your Customer policy, which means that you will have to verify your identity by providing official documentation about yourself.
Once you have created a trading account of your choice, it is time for you to make your first deposits.
Depositing funds on a trading account
To make this process easy and enjoyable, the Forex broker has decided to offer its clients several different options to do so. There are more traditional ways of payments, such as direct bank transfers or credit/debit card payments, while there also are modern, online payment solutions available for traders as well.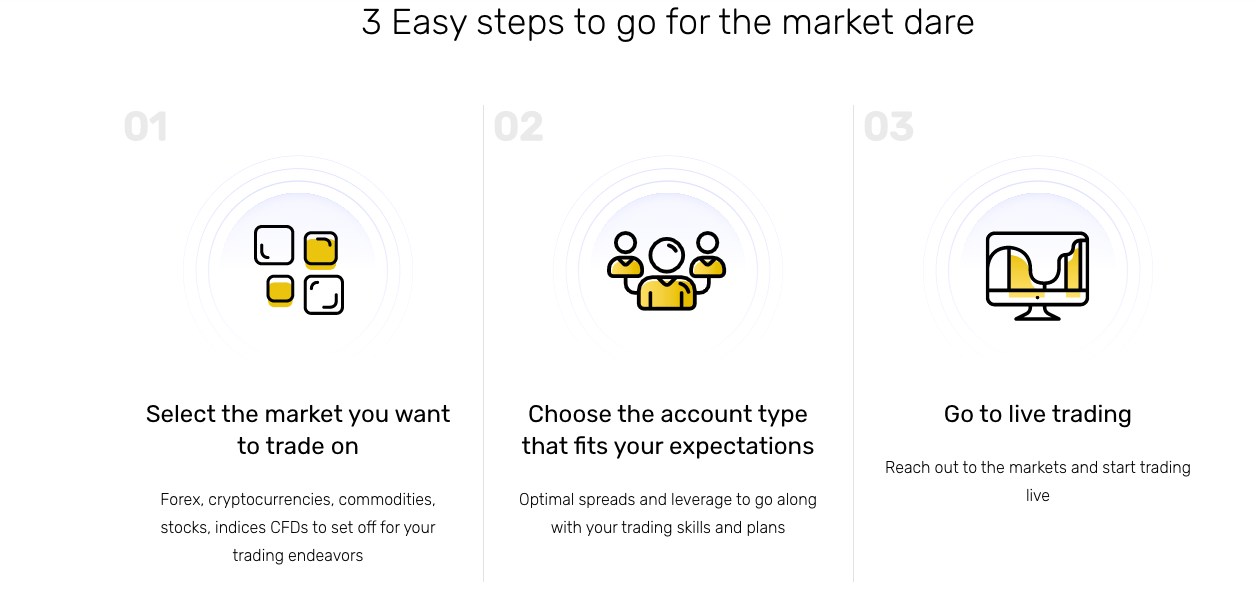 Depositing funds at this Forex broker is easy and straightforward. Deposits are executed constantly, while withdrawals can take up to five business days.
Reviewing ABInvesting – Safety of trader's funds
While looking for a trustworthy Forex broker, traders should focus a lot on the safety and security of their funds. There are several ways to make sure that you are staying safe. One of them is to only trust regulated Forex brokers. ABInvesting is authorized by Mauritius Financial Services Commission,  FSC.
There are several policies that the Forex broker has adopted over the years to guarantee the safety and security of its clients. The broker decided to keep the funds of traders on segregated bank accounts. This is a very important policy, making Forex trading much safer.
This means that no matter what goes wrong, traders are guaranteed that their funds are kept safe and no one has access to those funds. Even if the broker goes bankrupt, traders will still be able to withdraw their funds without any problems.
The Forex broker also works very hard to offer traders different types of solutions to stay safe. One of them is Stop-Loss orders, which can be used by traders to control the amount of money they are able to afford to lose. This way, all of your positions will be closed automatically, saving you from losing huge amounts of money.
What can you trade at ABInvesting?
ABInvesting review shows that there are more than 350 available trading instruments at this Forex broker. This is an amazing opportunity for traders to diversify their portfolios. Among the trading assets available at ABInvesting, you can find:
More than 45 currency pairs, including Majors, Minor, and Exotic pairs
Most popular cryptocurrencies such as Bitcoin and Ethereum
Industry-leading Indices, such as Dow 30 and FTSE 100
Stocks of leading companies, including Apple and Microsoft among others
More than 20 soft and hard commodities

Trading such assets at ABInvesting is possible thanks to CFDs trading. It offers people to trade Forex without actually having to own any of the assets. This way, you are not actually buying or selling the assets, rather, you are speculating on the possible price changes of the assets.
Thus, you have the ability to make profits during both uptrend and downtrend. Below, we will discuss each of the available assets on ABInvesting one by one.
Trading currency pairs at ABInvesting review
As we have already said, ABInvesting offers traders access to more than 45 currency pairs. You can trade all three types of currency pairs at this Forex broker, including Major currency pairs, Minors, and Exotics. The leverage for currency pair trading at ABInvesting depends on the account type that you are using.
For Silver account users, the maximum leverage is 1:200. Gold account holders can get access to higher leverage, up to 1:400. The highest leverage is offered to Platinum users, it goes up to 1:500. However, it should be noted that trading with such high leverage can be quite risky for traders.
While it is true that leverage can increase the profits made through Forex trading, it can also increase the risks that come with Forex trading. Because of this, beginner traders are advised to avoid using high leverage, at least before they gain some confidence and experience in Forex.
Most popular cryptos available at ABInvesting
Traders at ABInvesting also have access to the crypto trading market. Crypto traders can get different types of benefits for trading this asset at ABInvesting. This includes no commissions and very tight spreads, real-time price quotes, real-time market data, and free exclusive educational material. The maximum leverage for Cryptos at ABInvesting is 1:2.
Stock trading at ABInvesting reviewed
Stock trading has always been prevalent, and it should not come as a surprise that ABInvesting worked so hard to make sure to offer this asset to its clients. There are more than 150 CFDs on the most popular stocks available at this Forex broker, thus, you can easily find the shares that you want to trade.
The leverage for stock trading is very reasonable at this Forex broker and depends on the account type that you are using. Silver account holders have access to leverage of 1:20, while Gold account traders can enjoy the leverage of 1:40. The highest leverage for stocks is available for Platinum traders, standing at 1:50.
Trading commodities with ABInvesting
Commodities have always been a huge part of the everyday life of people. This Forex broker offers access to two types of commodities:
Soft Commodities
Hard Commodities
Soft commodities are the ones that are a product of agricultural activity. This includes coffee, Wheat, Cocoa, and many others. On the other hand, hard commodities are the ones that require some type of mining, for example, Gold, Silver, and Crude oil.
With a Silver trading account, the leverage can go up to 1:50, while for Gold account holders, it can be up to 1:100. The highest leverage for Commodity trading is offered to Platinum traders, which can go up to 1:125.
For other assets, such as Metals and Indices, the leverage works the same way.
Review of ABInvesting – Educational material
While trading Forex, it is very important to have access to educational material. The market is changing every moment, and even the most experienced Forex traders sometimes need to go back to the basics and see how certain things work. Most of the regulatory bodies require Forex brokers to offer their clients educational material.

This Forex broker has worked very hard to offer its clients a wide variety of educational material. The material is full of different types of books, articles, guides, and even webinars and video classes. There is something for everyone, even if you are a well-established trader, you can still learn something new from the educational material of the broker.
ABInvesting was created by a team of professional traders, and the team behind the broker knows exactly what traders are looking for in the market and what they need the most. Thus, the educational material of the broker is very on point and helpful for traders.
Where can you use ABInvesting?
While reviewing ABInvesting, we found that this Forex broker mainly focuses on South America, Africa, and Asia. The website of the broker is available in several different languages, including English, Spanish, and Portuguese among others.
The website of the Forex broker is very easy to navigate, the information is provided in greater detail and anyone can very easily find the information they are looking for. As for the customer support team, there are several options to contact them. You can use the live chat that is available on every page of the broker, use the mail option, or call the broker directly.
Trading platforms of ABInvesting reviewed
Trading assets of the Forex broker can be accessed thanks to a very famous trading platform, known as the MetaTrader 4. MT4 was developed by a Russian company called MetaQuotes in 2005, 16 years ago. Since then, this trading platform has changed the way people trade Forex.

Thanks to MetaTrader 4, ABInvesting offers different types of indicators and charts. Market analysis is very easy with this platform, which is one of the major reasons why it is used so actively by traders.
The broker also offers traders access to a web-based trading platform, which can be used without downloading. There also is an option to trade Forex with your smartphone. The trading application of the Forex broker is created for both iOS and Android devices.
Can ABInvesting be trusted?
After reviewing the services of the broker in great detail, we are able to say that ABInvesting is a legit Forex broker and we recommended it to everyone. The Forex broker is trying to work very hard on its services, offering traders access to more than 350 trading assets.
It is a well-regulated Forex broker that offers top-class services to its clients. The Forex broker aims at enhancing the trading standards for traders and in recent years, its popularity has largely grown.