Investlite Review – Is This A Trustworthy Broker?
The Forex trading market is by far the largest and most active one in the financial industry. It puts over 5 trillion US dollars into global circulation and brings more than 10 million people together in one marketplace.
With this scale come great possibilities, yet also dangers. There are certain market players that paint themselves as trustworthy service providers, yet their platforms reek of scam and fraudulence.
We're talking about Forex brokers, of course, and in today's review of Investlite Forex broker, we'll help you understand the underlying forces that drive the broker's platform.
At a glance
As our expert reviewers have found out, Investlite is a Forex trading brokerage, although it also offers its services to other market customers, including stocks, indices, and crypto traders.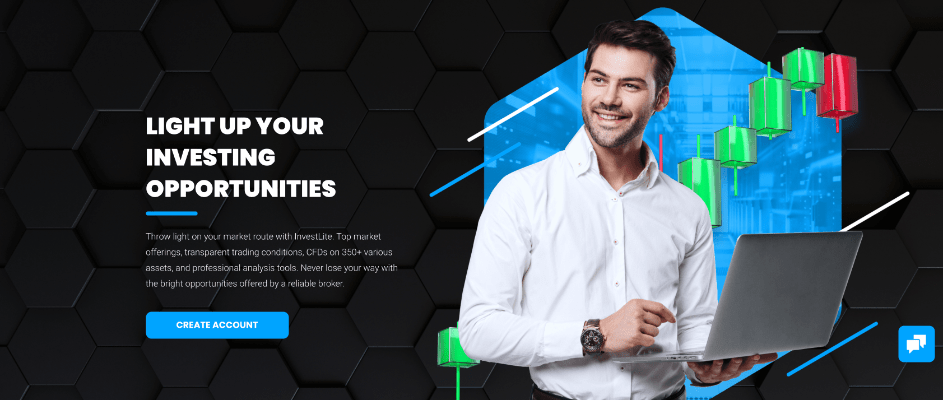 Trading terms and conditions are something that you can really take advantage of with Investlite. The maximum leverage you can use here goes all the way up to 1:500, which lets you really maximize your trading potential in the market. Coupled with that, Investlite charges really low commissions on currencies, as well as other trading instruments.
Besides profitability, Investlite also cares about how safe your trading ventures are. This is why it offers you multiple fund protection measures, not to mention a strict IFSC license from Belize that regulates the broker's actions every step of the way.
What facilitates your safe and lucrative trading positions are two top-notch platforms that are packed with useful tools and features. Both WebTrader and Mobile Trader help you take your trading game to the next level, which further improves our Investlite opinion.
Learn more about Investlite's legal background
As noted earlier, trading safety is something that Investlite takes very seriously. Being able to trade hundreds of financial instruments with the assurance that your deposits and profits are held securely helps you maximize your potential in the market.
Realizing this, Investlite features a sturdy regulatory material from one of the most popular Forex regulators, the International Financial Services Commission (IFSC) of Belize. And even though the brokerage was established in 2020, Investlite has already managed to win over the regulator's trust.
The IFSC license ensures that Investlite maintains its responsible attitude towards you and your funds. Plus, the broker also offers you three different fund protection mechanisms, namely:
Negative balance protection
Account segregation
Customer compensation fund
What all of this means is that in the following Investlite review, we're dealing with a very trustworthy Forex broker.
Investlite's excellent account diversification
While choosing a certain broker for your trading ventures, it's imperative that it offers you a wide range of trading accounts that fit your needs and requirements. And the more flexible a platform is, the better its overall rating.
As we have discovered during our review, you can get three different retail accounts with Investlite. These include:
Silver – 250 USD min. deposit; 0.07 pips for spreads; up to 1:200 leverage.
Gold – 250 USD min. deposit; 0.05 pips for spreads; up to 1:400/500 leverage.
Platinum – 250 USD min. deposit; 0.03 pips for spreads; up to 1:400/500 leverage.
Besides live accounts, Investlite also lets you go for swap-free accounts if you're Muslim. This can help you to overnight trading and completely avoid paying interest rate charges. And, to top it off, you can also choose a demo account for your practice trades. A great thing about this account is that you have an automatically-refillable virtual balance, which means you can trade all you want without actually spending a buck.
Investlite's commission rates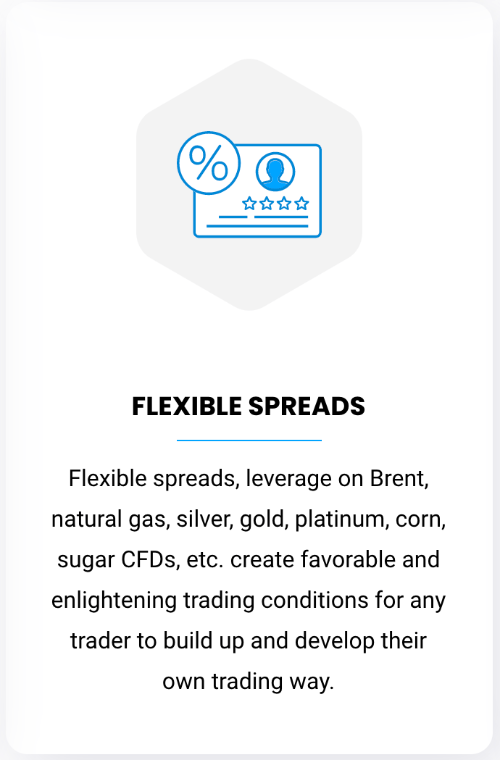 One of the most interesting entries in our Investlite broker review is the commission levels it charges. On the one hand, everyone would love to get a broker that has no commission charges whatsoever, however, there's another side of the coin: a brokerage firm is a business that has its own expenses, as well as the expectations of a decent profit. And if it doesn't get revenue from commissions, it'll eventually start looking for more fraudulent ways to refill its balance.
Therefore, the optimal choice here is to find a broker that has affordable commission levels, which Investlite definitely does.
Trading fees
First, let's talk about trading fees. What's great about Investlite is that it manages to eliminate a huge chunk of commissions altogether. This includes instrument-related and account-maintenance fees, which leaves us with bid/ask spreads and overnight spreads only.
Moreover, even spreads and swaps are pretty competitive at Investlite. The minimum spread you can get with this broker is 0.03 pips, while our review of Investlite Forex broker reveals significant swap discounts on Gold and Platinum accounts – 25% and 50%, respectively.
Non-trading fees
When it comes to non-trading fees, Investlite manages to maintain the same tempo; it completely removes deposit/withdrawal fees and only leaves you with a minimum inactivity fee, which you can easily avoid by deactivating your account when you stop using it for a while.
Trading instruments you can choose at Investlite
Trading with Investlite is all about safety, as well as profitability. And the latter is no less important for the broker as the former.
As we have discovered, Investlite offers you more than 350 different instruments to trade, including:
Currency pairs
Cryptocurrencies
Stocks
Indices
Energies
Metals
For starters, being able to choose from a variety of different instruments lets you diversify your portfolio from unexpected market developments. Although, trading opportunities at Investlite definitely don't end there. As shown in the following Investlite review, the actual features for these instruments are also very beneficial.
For example, the maximum leverage you can apply for goes all the way up to 1:500, which means you can increase your original deposits by x500. Plus, there's also negative balance protection, which can help you safeguard your account from dangerously high leverage rates.
Which platforms can you get at Investlite?
Alongside all the above-mentioned trading features and conditions, Investlite also manages to deliver top-notch trading platforms for a better trading experience for you. In total, there are two pieces of software you can choose from:
WebTrader – WebTrader at Investlite is a browser version of MetaTrader 4, the world's most popular and widely-used platform in Forex. Therefore, functionalities packed in this platform are very much beneficial for you, to say the least. Some of the most important features include the full history of trades, automates stop-loss/take-profit orders, and a comprehensive analytical framework with dozens of technical indicators.
Mobile Trader – Investlite's Mobile Trader is also a mobile version of MT4. It comes with well over 60 technical indicators, up-to-date market news and analytics, and a fully-customizable trading environment. Plus, as our Investlite broker review shows, you can download this Mobile Trading app on both iOS and Android smartphones.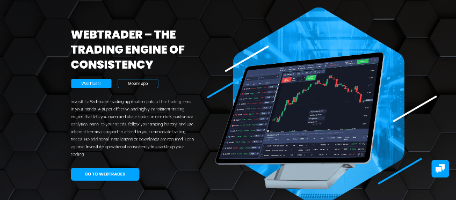 Deposit and withdrawal methods at Investlite
When you create your own trading account at Investlite, the next required step is to make a deposit on it. And the payment methods that facilitate deposits, as well as withdrawals, at Investlite, are nothing less than impressive.
Here are the deposit and withdrawal methods more specifically:
Credit/debit cards (Visa, Mastercard, Maestro)
Wire transfer
Neteller
Skrill
SafeCharge
MIR Limited
Wirecard
DECTA
SSL
Orange Pay
Payvision
PaySafe
Emerchant pay
VPay
Besides the sheer number of different payment methods, what's also impressive about Investlite's financial platform is that it has pretty much zero commissions. So, whether you're making deposits or withdrawals, you're getting exactly the same amount of money on your account/wallet as you've originally transacted.
Moreover, we have discovered during our review of Investlite Forex broker that deposits are executed instantly, whereas withdrawals usually take a couple of days to finish.
The educational section at Investlite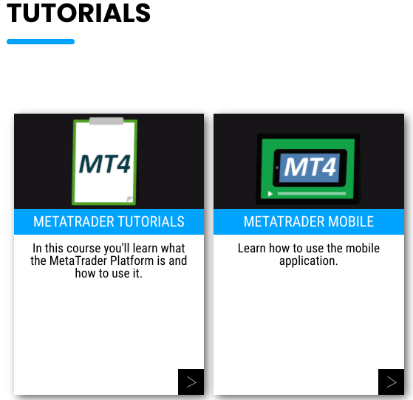 Everyone wants to get a broker that offers lucrative trading terms and conditions, as well as a safe environment to execute all of those trades. However, it's also important that your broker takes care of your trading education.
At Investlite, you can certainly find a place to hone your trading skills and knowledge with tons of different educational materials. In its educational section, Investlite features materials in all shapes and sizes, namely:
Videos on Demand
E-Books
Online courses
Tutorial articles and videos
These insightful educational materials are created by the professionals, ensuring that the information they convey is as accurate as it gets. Plus, it's also very easy to consume that information as all of those articles and videos are made in the simplest and most discernible language.
During our Investlite review, we also found a bunch of other useful features grouped alongside educational materials discussed above. These include the economic calendar, report season calendar, trading signals, and daily news. All of these tools help you fine-tune your trading positions, better predict the upcoming price shifts, and increase the profits you generate in the market.
Various ways to contact the broker
If you choose Investlite as your service provider in Forex and want to get more in-depth information about its trading terms and conditions, or have any kind of issue with the platform, you can always contact the broker's support team and get the most helpful responses from them.
On the broker's website, you can find three different methods to contact the support team:
Live chat right from the website
Email support: support@investlite.com
Phone call: +27108807931
As shown in this Investlite broker review, the support department works 24/5, Monday – Friday: 06:00 – 15:00 GMT. This means that at any time during the Forex trading sessions, you can contact the broker and get any kind of information as quickly as possible. What's more, you can also access Investlite's FAQ section, which already covers a bunch of different topics about how trading is done on this particular platform.
Should you trust Investlite? Our ultimate verdict
As we have already established, choosing the broker is something that you should be very careful about. You should find a service provider that is packed with lucrative trading features, as well as safety measures and assurances so that you don't lose on either of these frontlines.
With Investlite, you're winning on both of them. In terms of safety, the broker features a popular IFSC license from Belize, which ensures that you're getting the best service and treatment from the broker. Besides, there are three different fund protection mechanisms on the platform, which also work to safeguard your deposits/profits from unexpected occurrences.
When it comes to trading advantages, our review of Investlite Forex broker indicates that you can choose from more than 350 different instruments that come with low commissions and high leverage rates. The combination of these offerings ensures that you can have a successful trading session in the market.
All in all, our review has proven that Investlite is a trustworthy Forex broker that cares not only about your safety but also your profitability. So, there's nothing standing in your way to sign up with this broker and start trading right away!