Review of TradedWell – More than 170 available trading assets
Getting started in this market is not always easy. There are many people who are trying to find a trustworthy Forex broker with advanced services without any luck. Today, we are going to review TradedWell, a Forex broker that was established just recently but already managed to attract thousands of traders.
TradedWell is an award-winning Forex broker, mainly focusing on the region of Europe. It is licensed and authorized by CySEC, which is the main financial regulator of Cyprus, very well-known globally. There are more than 170 trading assets available for traders, including metals, commodities, and cryptos among many others.
But there is much more that goes into this Forex broker. If you want to learn more about what it has to offer, follow our review as we discover everything that there is to know about TradedWell.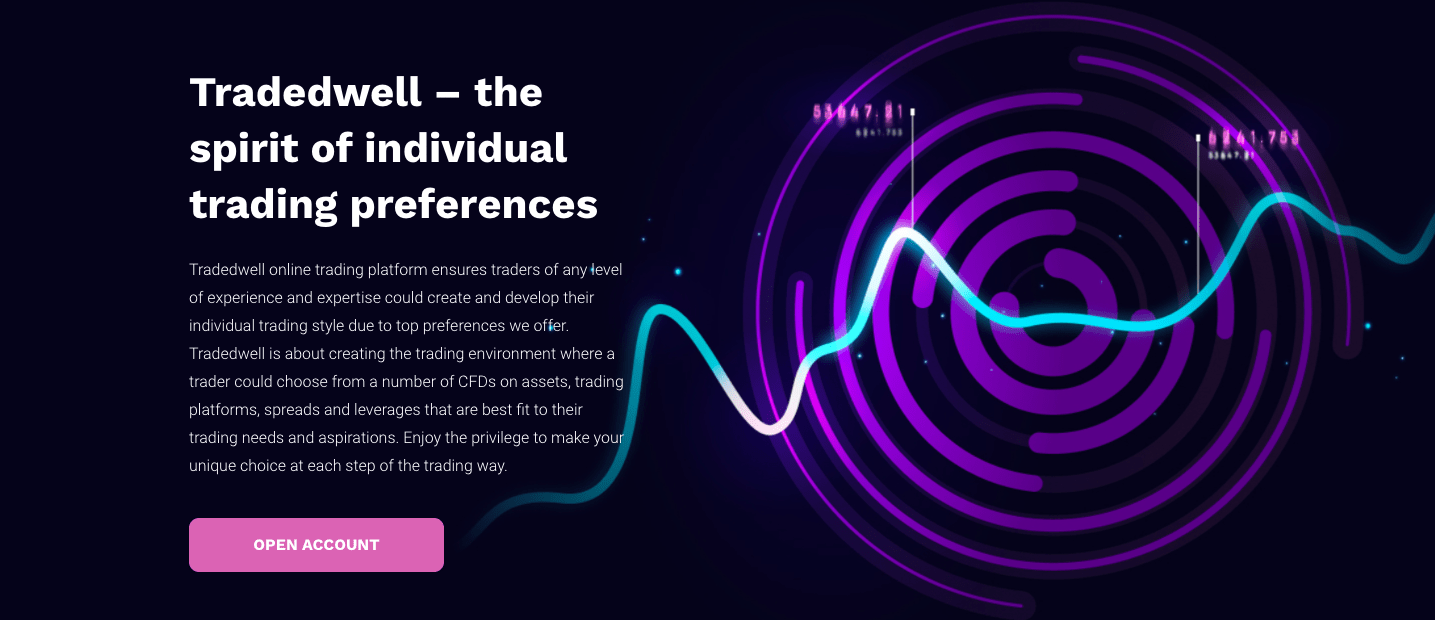 TradedWell review – Background & overview
As our review shows, the Forex broker was established in 2020. Many might think that one year is not enough for a Forex broker to become popular in this market. However, TradedWell proved that with the right strategy and by focusing on the safety and security of the clients, a broker can easily attract thousands of traders.
The team behind the broker works very hard to come up with different types of ideas to make Forex trading more enjoyable for traders. One thing that makes this broker trustworthy is the regulatory framework that it follows. TradedWell is authorized by Cyprus Securities and Exchange Commission, CySEC.
The broker strictly follows the rules of CySEC and is able to offer its services to the whole region of the EU thanks to the MiFID II directive, which is aimed at harmonizing the financial markets in the region. There are many policies that TradedWell is obligated to follow.
The broker is required to keep the funds of its clients on segregated bank accounts. It does so by partnering with some of the best-known and well-established banks in Europe. This way, you can be sure that your funds are guarded with the highest standards in the market.
Thanks to account segregation you can always stay in touch with your funds. No matter what goes wrong, even if the Forex broker goes bankrupt, you will still be able to access your funds.
Review of TradedWell – Trading conditions
As we have already said, TradedWell is a broker that cares a lot about the experience that its clients have. The team behind the broker works very hard to make sure that every client is offered the best services possible. To make trading more enjoyable, the Forex broker offers its clients a browser-based trading platform, WebTrader.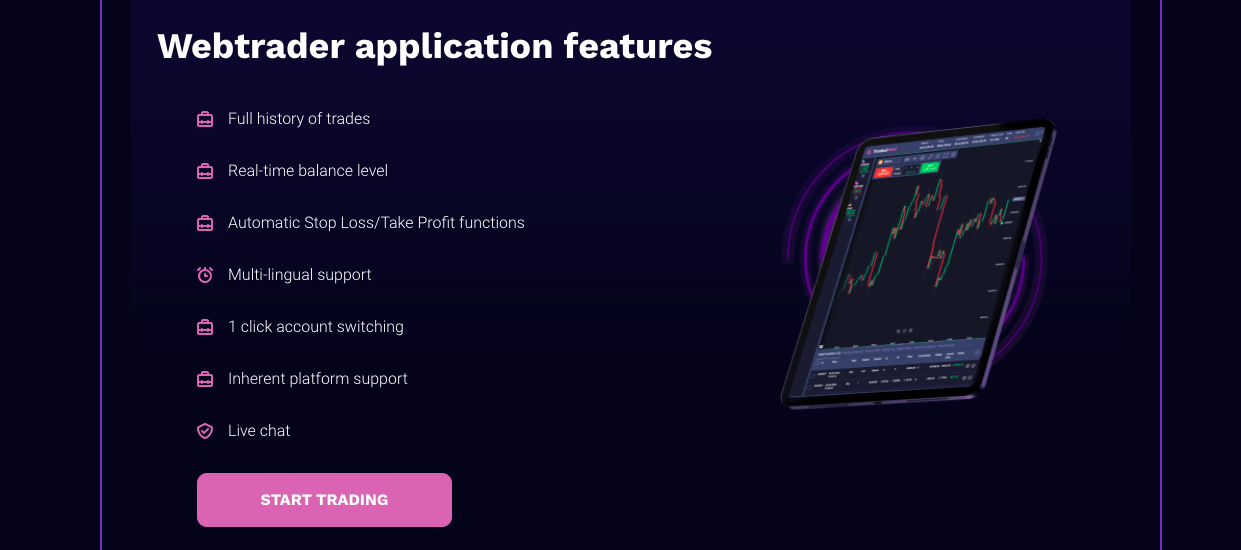 WebTrader is a great trading platform, which can be used directly from any internet browser. It does not even need to be downloaded. In just a few clicks, you can open up the trading platform and start trading right away. For mobile traders, the Forex broker also offers special applications.
This means that you can trade Forex any time you want to, no matter where you are. The only thing that you need is an internet connection and a smartphone. There are special versions of the trading platform available for both iOS and Android users. The trading application can be downloaded through App Store and Play Store in just a few clicks.
Thanks to the trading platforms of the Forex broker, you will have access to very helpful indicators and tools that are designed to make the process of trading Forex much easier.
How to make deposits?
When you start trading, you will have to deposit a certain amount of money on your live trading account. At TradedWell, there are many options offered to traders. Our TradedWell review shows that you can use traditional payment methods like Credit/Debit Cards and Bank Transfers, or go with online payment solutions, such as Neteller.
No matter which payment method you choose, the broker notes that there are no commissions applied to deposits. Keep in mind that you will have to deposit at least $250 to open a live trading account at this Forex broker.
Getting started at TradedWell – Account types
To make the services more accessible for everyone, the Forex broker offers several different types of accounts. These were created so that anyone can easily find something to enjoy. Retail traders can create the following account types at this Forex broker:
Silver Account – Great choice for amateur traders
Gold Account – Special services offered to advanced traders
Platinum Account – Perfect fit for experienced traders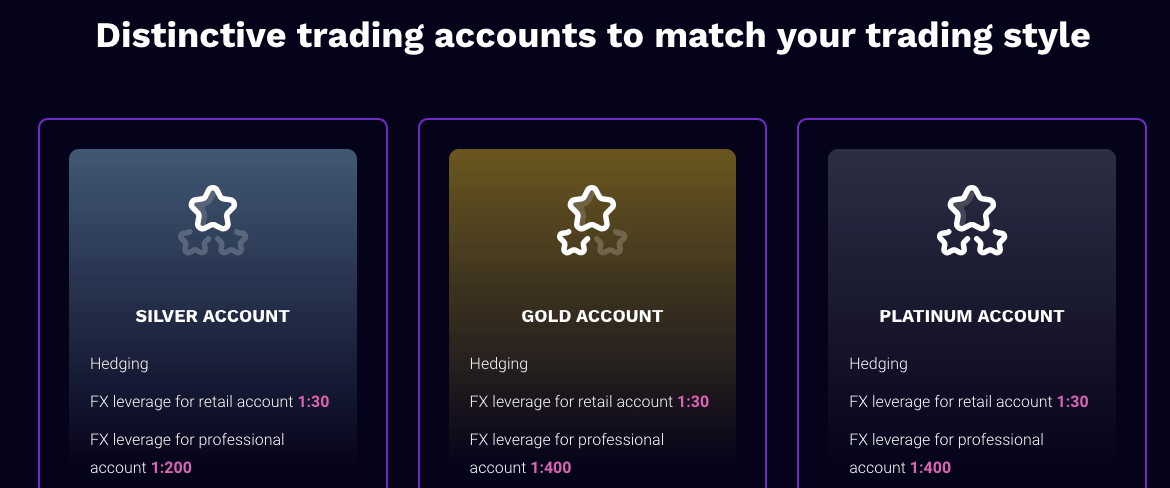 This is not all, the Forex broker also offers special accounts. If you are a complete beginner, you can start trading Forex with a demo account. This is an amazing offering for those who do not really have any experience in the market yet. By trading with a demo account, you are not risking any of your hard-earned money.
Rather, you are trading with virtual cash that is provided by the broker. Although you can't make profits while using this account, it can be a great way to grow as a trader and learn more about this market.
For the most experienced traders who are willing to dedicate a lot of time and money to Forex trading, our review of TradedWell shows that this broker also offers a professional account. With this account, you will be enjoying special services created especially for you. It also offers higher leverage, 1:500. For retail traders using other accounts, the maximum leverage offered is 1:30.
Every account also has an Islamic version at this broker. This offers those who follow the beliefs of Islam the ability to trade Forex while also respecting their beliefs. This account type is sometimes also called a Swap-Free account because its users do not have to pay or receive any type of swaps.
Trading assets available at TradedWell reviewed
While reviewing this Forex broker, we were able to find out that the broker offers traders access to more than 170 trading assets. This means that you can easily diversify your trading portfolio with this broker. The clients of the broker can trade any of the following assets:
More than 30 cryptocurrencies
Over 45 currency pairs
Stocks of leading companies
Best-known indices
More than 20 commodities
Metals such as Gold and Silver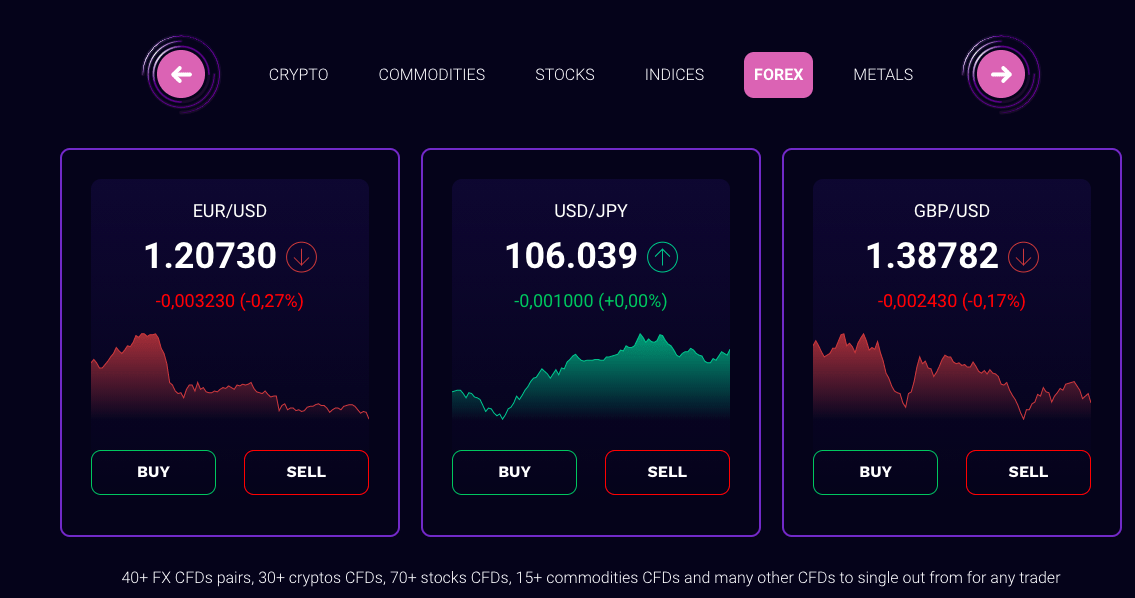 Trading at TradedWell is possible thanks to the CFDs. It means that you do not have to own any of the assets directly. While trading CFDs, you are speculating about the possible price movements in the market, which gives you the ability to make profits during an uptrend as well as during a downtrend.
How to contact the customer support team of the broker?
It is actually quite easy to contact the customer support team of the Forex broker. It takes just a few clicks to open the live chat and get in touch with the representatives of the broker. You can also use a special hotline by calling the following number: +448000318499, or use a special email: support@tradedwell.com.
Do we recommend trading with TradedWell?
After reviewing TradedWell, we are able to confidently say that this broker can be trusted by our readers. It offers well-developed services to its clients and is licensed by a top-tier regulatory agency. This creates a very safe and secure environment for traders.
The broker also offers exceptional educational material, which can be very helpful for beginners and mature traders alike. So, according to the things that we were able to find out while reviewing TradedWell, we can very confidently recommend TradedWell to our readers.