Russia is the 6th country with the most billionaires in the world, with the 96 billionaires, whose total net worth is 351 Billion. Russia is only 3 Billionaires behind the next country in the list Switzerland which is on the fifth position in this list with  99 Billionaires. But Russian's billionaires net worth is much more of Switzerland's where the Billionaires have a total net worth of 265 Billion. Usually, when there is a question who is the richest man in Russia, Vladimir Putin's name pops up in minds. It is estimated that the net worth of the president of Russia is 200 Billion dollars, that makes him not only the richest man in Russia but in the whole world!
But as the real numbers of his wealth are quite a mystery nobody can really say anything about it for sure. That's why Vladimir Putin's name is never listed in the Russian Billionaires. It is no wonder that the largest country in the world – Russia has a lot of natural resources such as gas, metals, and etcetera. This is why it is logical that most of the Russian Billionaires have made their fortune in such industries. Also, the collapse of the Soviet Union was a great help of them to accumulate the wealth they have now. But enough with the talk, let's get straight to the business and see the list of 10 richest people in Russia in 2019 and how exactly have they made their money.
10. Alisher Usmanov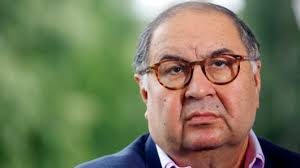 Alisher Usmanov opens our list of 10 richest people in Russia. with the net worth of 12.5 Billion, he is tenth richest Russians and ranks as 118th in the list of billionaires worldwide. The main industries he has acquired his wealth in are Steel, Telecom and investments. Usmanov was born in Chust, Uzbekistan in 1953, at that time country was part of Soviet Union. Alisher has graduated from Moscow State Institute of International relations and has worked in various agencies of Uzbekistan government.
He worked in Moscow investment firm and after 5 years was appointed as a CEO of Gazprom holding, where he was working closely with the management team which came to power under President Vladimir Putin. Several years after Usmanov built metal and mining empire. Till now his man stake is in iron and steel giant Metalloinvest. Besides that, he owns shares in MegaFon, a telecommunications company and controls Russian newspaper Kommersant. Usmanov he early Facebook investor and owns stakes in JD.com and Xiaomi, He also had stakes in soccer club Arsenal, and just this year has sold 30% of it.
9. Viktor Vekselberg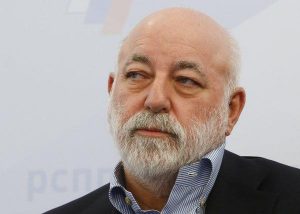 Viktor Vekselberg is Ukrainian-born Billionaire, he is often mentioned as aluminum baron that tells us how he had made his billions. Veselberg's net worth is 14.4 Billion and with this number, he is 99 the in the top 100 richest people in the world.
He was born in Lviv region of Ukraine in 1957. He has graduated Moscow Railway Transport Engineering institute in 1979 with a bachelor degree in computer engineering and later earned a doctorate in mathematics from the USSR Academy of Science'ss Computer Center. After for about a decade, he was working in a state lab as a research associate.
One of the richest men in Russia has made his first million with selling scrap copper from worn out tables. In 1990 he founded Renova, and through the holding company accumulated interests in oil, gas, financial and aluminum industries. After the fall of the Soviet Union Vekselberg with his company was one of the first to participate in the Russian Government privatization program. in 2007 he formed an Aluminum giant United Co. Rusal with merges with another Russian billionaire Oleg Deripaska's Russian Aluminum. They both were sanctioned by the U.S.
8. Mikhail Fridman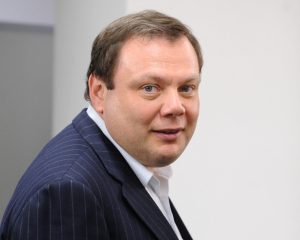 Another Ukraine native billionaire in our list of the Richest man in Russia 2019. Mikhail Fridman has a net worth of 15.1 Billion and is now on 91st wealthiest man worldwide.
As Viktor Vekselberg, he was also born in Lviv, Ukraine in 1964. His first tackles with the business were related to music, one of the richest person in Russia performed with a band and ran a "Strawberry Fields" nightclub, while in college. The eighth richest person in Russia also had several other businesses such as window cleaning business and selling computers.
He started the real business which made him a billionaire once the Soviet Union collapsed. At that time he with two of his partners have established a commercial bank, Alfa Bank which is the 6th biggest bank in Russia including the national banks and largest non-state bank. The company also owns interests in telecommunications and retails. Fridman has also made a big part of his fortune from the oil business.
7. Andrey Melnichenko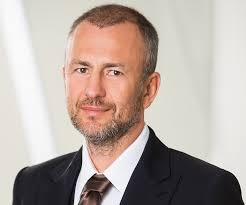 Andrey Melnichenko was born in Gomel, Belarus, in 1972. He has graduated from Moscow state university and has learned Finance and Physics. Melnichenko first started with the currency exchange booths in the early 1990s. After the Soviet Union has collapsed Andrey with two of his former classmates created MDM Bank.
It became one of the largest Russian private banks by 2000, at that time Melnichenko had a partnership with metals and oil trader Sergei Popov. Despite the growth of his bank, he made most of his money after founding EuroChem a fertilizer producer in Europe, the Middle East, and Africa Region. He also owns the biggest part of SUEK which is Russia's largest supplier of terminal coal.
Fertilizer and coal magnate has a net worth of 15.5 billion and is on the seventh position in the list of top 10 richest people in Russia and comes 90th in all Billionaires list.
6. Vladimir Potanin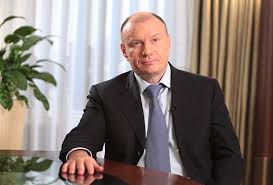 With the net worth of 15.9 billion Vladimir Potanin is on the 88th position of the worlds wealthiest billionaires and comes as a 6th in the list of the richest Russian people.  He was born in Moscow, Russia in 1961 and joined the Soviet Ministry of Foreign Trade after graduating from the Moscow Foreign Relations Institute. When he was 30 he met future billionaire Mikhail Prokhorov, together with him he formed the International Company for Finances and Investments in 1992 and later formed Onexim Bank. The bank became the largest private bank in Russia at those times. Later he was appointed as a first deputy prime minister in charge of energy and economy under the presidency of Boris Yeltsin. The oligarch has owned interests in insurance, media, agriculture, engineering, and oil. Now has stakes in pharmaceutical company Patrovax Pharm and ski resort Rosa Khutor near Sochi, but has acquired main part of his wealth in the metal industry.
5. Gennady Timchenko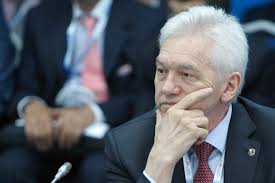 With Gennady Timchenko we came down to the list of  5 richest Russian people in the world. Timchenko's net worth is 16.0 billion and with that, he ranks as 82th in the world billionaire list. He was born in Armenia in 1952 but grew up in Ukraine and East Germany. He got his degree in electrical engineering at Leningrad Mechanical University and began working at Izhorsk plants, a Soviet builder of nuclear power reactors. After 8 years of working there, he joined the Soviet Ministry of Foreign Trade, was deputy head of a state exporter of oil products to the west. Later he was also working in Urals Finland, a European importer of Russian oils. At that time he got friends with Vladimir Putin and with whom he is very close till today. in 2000 he started his own oil trading company, Gunvor. Timchenko also has stakes in gas company Novatek and petrochemical producer Sibur Holding and is one of the most powerful and richest people in Russia.
4. Vagit Alekperov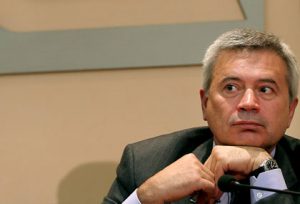 The next Billionaire in our list of the richest men in Russia is Vagif Alekperov with the net worth 16.4 Billion.
He is on the 78th place in the list of richest people. Alekperov was born in Baku, Azerbaijan in 1950. He graduated from Azerbaijan Oil and Chemical Institute and started working as an oil driller when he was 22.
After he has moved in Siberia he took different senior positions for Bashneft and Surgutneftgaz oil companies. At the age of 40, he was named deputy and later become the first deputy minister of Russia's oil and gas industry.
After the Soviet Union collapsed he became the head of the state of oil entity which was newly created. The renamed Lukoil, Alekperov helped the company to become partly privatized and was accumulating shares in it after that. Lukoil is now the largest independent oil company in Russia and Vagit Alekperov owns almost a quarter of it.
3. Leonid Mikhelson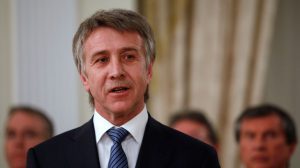 The third richest man in Russia is Leonid Mikhelson. He was born in southern Russia in 1955 and Graduated from Kuybyshev Engineering and Construction Institute.  After it, he managed to accumulate wealth in natural sources industry and now has 18.0 billion net worth, with that number he is the 64th richest man. After graduating he became chief engineer of Ryazantrubovodstoy and two years later he was named as a head of the trust of the company.  To achieve what he has now Mikhelson created an investment company named Novafinvest, company's main purpose to explore oil and gas in 1994. Later on, the company grew and now is known with the name of Novatek. It is the largest non-state gas producer, coming after the biggest supplier – Gazprom, in terms of production volume. Besides being the largest shareholder of Novatek, Leonid Mikhelson also has stakes in petrochemical company Sibur.
2. Alexey Mordashov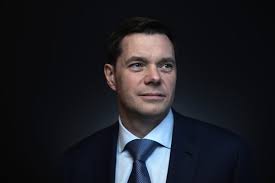 Alexy Mordashov, The second richest man in Russia has a net worth of 18.7 Billion and comes 60th in the list of the richest people in Russia. He was born in Cherepovets, Russia. He earned his bachelor's degree in Saints Petersburg State University and later MBA in Newcastle Business School. He started his carrier as an economist for the steel mill in Cherepovets and once the Soviet Union collapsed, he became the company's financial director. The steel mill was renamed by the president of Russia at that times Boris Yeltsin to Severstal, he also issued shares of the company. At that time, Alexy got his major stakes in Severstal with buying worker's shares.  Alexey was in the position of CEO of Severstal for 19 years and has resigned in 2015, he still is the largest shareholder of the company. He also owns 23% of stakes in TUI Group, which is one of the biggest travel and tourism company in the world.
1. Vladimir Lisin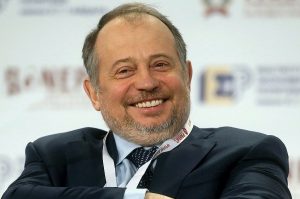 The richest man in Russia Vladimir Lisin has a net worth of 19.1 billion. he also is the 57th richest person in the world. The future billionaire was born in Ivanovo, Russia in 1956. He graduated from Siberian Metallurgical Institute and started working as an engineer in iron and steel plants in different places in Russia. he got the position of deputy chief engineer at the state-run Karaganda mill in North Kazakhstan. It was the fourth largest steelmaker in the Soviet Union and the best place for Vladimir Lisin to start trading metals. Later on, he moved to Moscow and joined a group of traders – Trans-World group, where he managed the factories. When he and his partners separated he got the majority of stakes in Novolpetsk steel mill.
Besides that Russia's richest person also controls  Universal Cargo Logistics Holding, which owns railway operator Freight one and some other shipping companies.