The importance of affiliates and introducers in the marketing of the Forex trading services cannot be underestimated. It has been seen that some of the brokers generate over a half of their income through the referral channels. However, it may be quite a resourceful task for a brokerage to connect with all of the affiliates, negotiate the conditions, verify the traffic and finally, process the payments. Sometimes it may not even be effective, as most of the affiliates are rather small. This is why many brokers focus on working with the Forex affiliate networks instead of approaching every affiliate separately. Below we are providing the list of various FX affiliate networks for your convenience.
Top rated Forex affiliate networks
Want to get on the list? Contact us!
What are Forex affiliate networks in the nutshell?
Essentially, a network is a middleman between the broker (aka the operator) and the affiliate (aka the traffic supplier). There are two core task of the affiliate network.
The first one is to onboard trusted brokers that will guarantee ontime payouts, good conversions, proper treatment of the clients, and sufficient marketing materials (banners, landing pages etc).
The second task of a proper affiliate network is to actually find the worthy affiliates. It is important for a network to eliminate all of the affiliates that eat out lots of resources without providing any meaningful traffic or the ones that use illegal promotional methods (spam, hacking etc).
Once these two tasks have been accomplished, the network is focusing on the maintenance and improvement of the overall collaboration process between the parties. This includes conducting various tests, re-negotiating compensation models, processing payouts in a timely manner and providing all sorts of support activities to both the brokers and affiliates.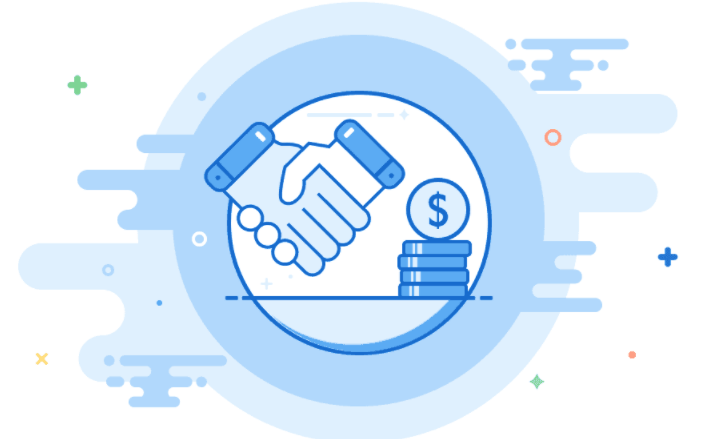 Should you work with every possible financial affiliate network? (as a broker)
Definitely not. Unfortunately, most of the networks are both ineffective and unprofessional. If you ever happened to run a financial website, you will be surprised how often contact forms are filled with spammy applications that simply require you to sign up and get access to "high converting brands" and many other benefits. This means that such networks are doing very little to actually acquire and authorise their affiliates. Such Forex affiliate networks simply want to grab whatever they can with the least possible efforts and will hope that these affiliates generate at least some results.
Collaborating with a notorious affiliate network will simply be harmful for your brand. If a network cannot provide decent services to the affiliates, they will ultimately blame the broker for the lack of performance.
This is why you should carefully examine the history of the affiliate network, its current partners, conditions, track record, and other factors before deciding on the collaboration.
Should you work with every possible financial affiliate network? (as an affiliate)
Certainly not. As mentioned above, most of the financial partners network provide very little (if any) value to affiliates. There are two basic services that an affiliate network offers:
A single affiliate room that contains all of the advertising and tracking for multiple brands. This means that when working with a network, an affiliate does not need to sign up with dozens of different brokers, sign the agreements, go through the KYC procedures and so on. Roughly, it saves an affiliate some 10 hours at most.
Another advantage of affiliate networks is the minimum payment threshold. For example, some brokers may start the payouts only once an affiliate has accommodated a certain number of clients or a certain value of the compensation. This is, however, not the case with the affiliate networks as they aggregate the payouts for all of their affiliates.
Nevertheless, these two advantages are rather insignificant. Hence, if Forex affiliate networks cannot list any other advantages apart from the two mentioned above – you would be better off signing up with the brokers on your own. Still, there are good networks, let's find out what they are.
What makes Forex affiliate networks great?
From the broker's perspective this is a no brainer. If a network can supply good and legal traffic through its affiliate – it is already great.
From the affiliate's perspective things are not that simple. The main advantage of the network (although it is not present at every network) is the added value. For example, most of the FX brokers have been offering either Cost Per Acquisition (CPA) or Revenue Share (RS) compensation models. Considering the recent changes in the regulation, RS can hardly be offered to the affiliates anymore. So, almost every affiliate network will offer CPA to its affiliates. But only a few best Forex affiliate networks will be able to walk an extra mile and negotiate other compensation models, like CPL.
Next to this, top financial affiliate network representatives should be both experts of internet marketing and the industry itself. In its essence, the network should be able to help the affiliate grow his business rather than squeeze whatever the affiliate has accomplished on his own.
How does a Forex affiliate network make money?
You are, most probably, familiar with the term of a sub IB or a sub affiliate. Well, things are not so much different here. An affiliate network manager will, usually, negotiate a certain mark-up on the broker's compensation model and then will push the brokers' offers to his affiliates. For example, if a broker XYZ provides a CPA of $600 for the traders in the UK, an affiliate network manager will ask a broker for the CPA $650 from a broker and will supply a trader with a CPA of $600 (the same). In return, a broker can be promised a minimum of X traders per month (as the network aggregates numerous affiliates) and the affiliate will be provided with great data about the conversions or any other assistance.
Often an affiliate network may design their own products that will enhance the conversion. For example, a network may develop its own trading robot that will be given only after the subscription to a certain brokerage. This way an affiliate will have some extra product to promote, the one that is not available when working with the broker directly. On the flipside, software development is not cheap and the affiliate is likely to expect a smaller CPA value than when working with the brokerage directly.
Should you prepay to Forex affiliate networks?
There is definite answer to this question. The main asset of the FX affiliate network is its affiliates. In case the network relied on a broker that failed to pay, it risks losing most of its affiliates or ends up paying the commision from its own budget. This is why an affiliate network may often ask for a certain prepayment once it onboards a brokerage. However, there have been many cases when the network request an upfront payment, but then fails to deliver the results. This is why you should only prepay to trusted Forex affiliate networks that have some excellent track record and unstained reputation within the industry.
How to get started with Forex affiliation?
If you are a broker looking for a top FX affiliate network – look up the table above to see the list of promoted networks. Obviously, ForexNewsNow gets compensated for listing the networks, however we are only willing to work with the trusted ones. In case the network cannot pass our internal tests – we will not be entering into the commercial relationship.
If you are representing a network and would like to get listed – fill out to get for at our contact page to get started. Please note that we are only working with the reputable Forex affiliation networks and you should be ready to disclose the key executives, network's location and prove the financial health as well as the volume of the network before you could get listed.