Nowadays, cryptomarket steps forward time by time and it has become very common in society. We can say that for some of the people trading on cryptocurrency exchanges represents even the main source of their income. So it has taken the developing place in our lives, therefore the first fiat-crypto bank is going to appear in the market in near future.
What does a new financial institution offer?
As it is already known for us, a Swiss startup decided to establish the first fiat-crypto bank, which is definitely going to be a breakthrough in the market. By giving fully accurate and proper banking solution, the market will be able to acquire crypto and blockchain products and services together.
Who is in the head of it? In fact, the first fiat-crypto bank was founded and led by ex-UBS (Swiss multinational investment bank and financial company) financiers Guido Buehler and Andreas Amschwan. The main goal is to create a regular, or commercial bank which will provide cryptocurrency services together with fiat currency services. One of the pioneers in the digital banking industry, SEBA Crypto AG has raised $100 million to carry out this plan.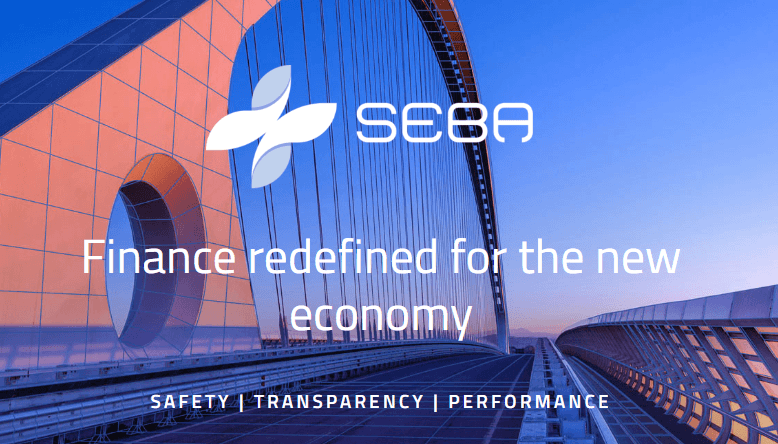 What else is provided by SEBA? If customers need a professional advice on initial coin offerings or corporate finance recommendations, they will have an opportunity to get all of them. While cryptocurrency and blockchain world is full of potential, SEBA places itself in this competitive environment offering crypto and traditional banking services, whereas most of the financial institutions try to go for only crypto or commercial banking.
Who are the Investors?
As for the investors, some of them are various local and global organizations, (e.g. Summer Capital, Black River Asset Management) and some of them are private investors.
Why is Fiat-Crypto Bank going to be a breakthrough?
Regarding the fact that the crypto economy gained a big reputation on the market already, a Swiss startup came across the idea of opening the fiat-crypto bank, which will gather crypto and fiat currencies in one place and offer customers both type of services. This will develop the blockchain technology and stable growth of crypto assets.
In addition, the founders are the people who had worked in UBS in  Foreign Exchange and Money Market sector, so the team of experts will definitely accomplish their plan and people will have access to crypto and traditional banking services in one place.
Let's see what this wonderful team is going to offer us in the near future.