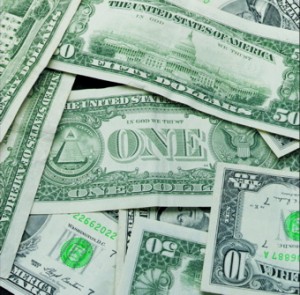 NEW YORK (Forex News Now) – The euro fell badly against the dollar on Wednesday on the prospect that a tax cut extension will lead to economic recovery in the United States.
In early European currency market trading, EUR/USD hit 1.3204, down 0.43 percent on the day.
The greenback gained against all its major counterparts after US President Obama agreed to a two-year extension on tax cuts first introduced under the Bush administration.
According to EUR/USD analysis, the euro was likely to touch key support around the close of Dec. 1, 1.3125, and to encounter resistance around yesterday's high of 1.3400.
Ten-year treasury yields jumped to their highest level since June 2009 on the back of the tax cuts, which in turn helped boost the dollar, according to analysts.
Elsewhere, the dollar also made huge gains against the Aussie: AUD/USD traded at 0.9793, down 0.37% according to intraday analysis.