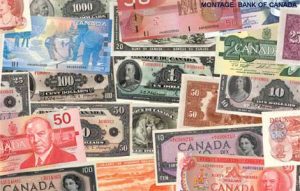 NEW YORK (Forex News Now) – The Canadian dollar consolidated gains versus its U.S. counterpart on Wednesday (GMT), after stocks and oil prices rallied amid improving risk appetite.
In early Asian currency trading, USD/CAD traded at 1.0311, up 0.05 percent on the day, after climbing from Tuesday's 3-week low of 1.0276.
Greece earlier raised EUR 1.625 billion in its first auction since receiving emergency financing in May, assuaging fears over the debt crisis that has engulfed Europe.
According to forex analysis, USD/CAD was likely to touch immediate support around the low of June 21, 1.0138, and encounter resistance around Tuesday's high, 1.0386.
Also Tuesday, official data showed that Canada unexpectedly posted a trade deficit in May, as gains in exports were outpaced by imports of equipment and machinery.
Meanwhile, the loonie rose versus the euro: EUR/CAD traded at 1.3099, down 0.11 percent on the day.