Norway is one of the richest countries in the world where the majority of the population is quite well off. Richest people in Norway come from all different backgrounds. They have beautiful scenery and an overall good quality of life. So it's not surprising that Norway has no shortage of billionaires. But there are some difficulties in the Retail Forex market in Norway Here we've collected a list of top ten Wealthiest people in Norway, coming from all different backgrounds and working in varying fields starting from fishing to cruise ships to banking. So if you ever wondered who are Norway's richest people and what they do then this list is for you.
Alexandra Gamlemshaug Andresen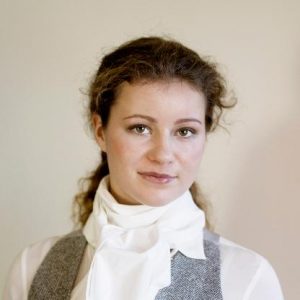 Age:23
Industry: Investments
Networth:$1.4 billion
We are starting off our list Norway's richest people with the youngest billionaire, Alexandra Gamlemshaug Andresen- an heiress and the daughter of Johan H. Andresen Jr. the owner of Ferd AS. The company holds partial ownership in companies within industry and finance as well as a real estate portfolio. Alexandra became the world's youngest billionaire at age 19 in 2016 ad held the position of youngest billionaire on Forbes list for three consecutive years. Besides owning 42.2% stake at Ferd. along with her sister, she is also involved in horse dressage competitions ad has won multiple awards. Despite growing up within an extremely wealthy environment she saved most of her pocket money and only had second-hand cars throughout her teenage years, due to her mother's advice.
Ivar Tollefsen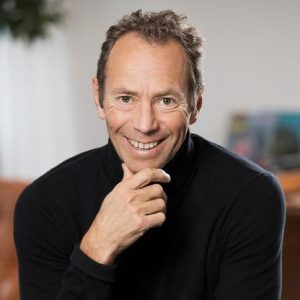 Age:58
Industry: Real estate
Networth:$1.6 billion
Next on the list of Norway's richest people is Ivar Tollefsen. Tollefsen is not quite like all the other people on this list. A self-made billionaire had his start at age 14. The future Real estate investor began his career by founding Tollefsen Enterprises, which rented out DJ-services and event equipment. With the earning from Tollefsen Enterprises he began building a real estate empire, now called Fredensbrog AS. Norwegian billionaire owns more than 27,000 apartments across Scandinavia. Tollefsen also has an adventurous side and has led several polar expeditions and has competed in the Dakar Rally-an annual rally raid organized by the Amaury Sport Organisation.
Stein Erik Hagen

Age:63
Industry: Consumer goods
Networth: $2.2 billion
The owner of RIMI discount store is one of Norway's richest people. Hagen founded the store together with his father in the 1970s; He retained the ownership until the 2000's when he sold the company to the Swedish ICA and Ahold. He created Canica upon selling his stakes in RIMI. He appointed his daughter Carolie Marie Hagen Kjos to take over the company. Canica has investment across Scandinavia, including consumer goods manufacturer Orkla, which Hagens chairs, and hardware store chain Jernia. Hegan reportedly owns one of the biggest sailboats in Europe and used to own his own island in the Caribbean.
Caroline Erik Hagen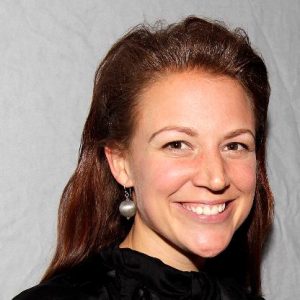 Age:35
Industry: Consumer goods
Networth: $2.5 billion
The daughter of the founder of RIMI discount chain store is number seven on our list of the richest people in Norway. Kjos became chairman of her family's Canica AS holding company in 2014. Canica now has a number of investments across Scandinavia. Carolie is also the richest woman in Norway. She is one of the richest women in Norway.
Torstein Hagen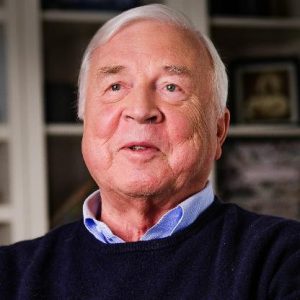 Age: 76
Industry: Cruise ships
Networth: $2.4 billion
The sixth richest person on our list of Norwegian billionaires is the founder and the chairman of Viking Cruises. Viking Cruises is based in Basel, Switzerland and has two divisions: Viking River Cruises and Viking Ocean Cruises. Hagen started Viking Cruises in 1997, at age 54 with four riverboats in Russia. He had prior experience of working with cruises when he served as a CEO of a cruise line called Royal Viking, he was forced to step down in 1984 after a failed bid to buy the company. Now Viking cater to the wealthy American retirees and has over 70 river cruise ships. Norwegian billionaire first earned a degree in physics at the Norwegian institute of technology and later won a Fulbright grant to study in the United States, earning an MBA from Harvard Business School.
Gustav Magner Witzøe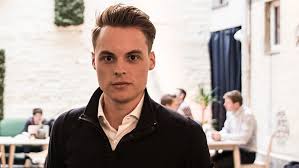 Age: 26
Industry: fishing
Networth: $2.9 billion
Next on our list is one of the youngest billionaires in Norway – Gustav Magner Witzøe who is a significant shareholder of salmon fishing company Salmar ASA. It's a Norwegian company and one of the world's largest producers of farmed salmon. His father, Gustav Witzøe founded Salmar, later transferring 47% of the company to his son, allegedly to avoid a large inheritance tax bill. They are among the richest Norwegian families. Young billionaire is involved with the family business and worked as a milker at SalMar's fish farms in Frøya. He is also a technology startup and property investor. He also pursues modeling. When he was 19, he served two weeks in prison after being arrested for driving 116 km/h in a 60 km.h zone.
Arne Wilhelmsen

Age:90
Industry: Cruise ships
Networth: $3.4 billion
The next person on our list is the co-founder of Royal Caribbean Cruise which launched in 1969. It is now one of the largest cruise ship companies in the world with a fleet of 25. Over the year the Royal Carribean Cruise pioneered many innovations including the first cruise line to offer rock climbing, ice skating and surfing at sea. Wilhelmsen has shifted almost all ownership to his three sons. A 90-year-old billionaire from Norway is also a Harvard graduate. According to Forbes, Wilhelmsen has made at least $500 million in 2008 when China oilfield Services acquired drilling rig owner Awilco offshore, in which he had a 40% stake guaranteeing him the spot among top rich Norwegians.
Kjell Inge Røkke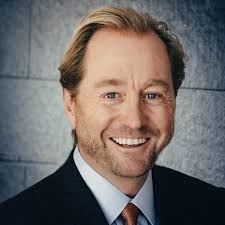 Age:61
Industry: Fishing
Networth: $3.6 billion
The third richest man in Norway started out by purchasing a trawler in the United States in 1982 and gradually built a leading worldwide fisheries business. He began by selling fish off a boat before returning to Norway where he built a fleet and a reputation as a ruthless corporate raider. He now owns nearly 67% of publically traded Aker, a shipping and offshore drilling conglomerate. In 2016  Aker decreased its ties to the industry that made Røkke rich, selling a stake in fishing firm Havfisk to Leroy Seafood Group fro $250 million. Røkke has no secondary or higher education but he still made it to the list of richest people in Norway. He also suffers from dyslexia, but he has previously claimed that it has helped him to become successful. in 2017 Norwegian billionaire and his wife joined the Gates-Buffet The Giving Pledge, an elite network ob philanthropists who promise to give the majority of their wealth away to philanthropic causes during their lifetime or after death.
Ole Andreas Halvorsen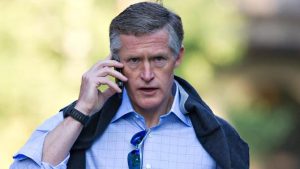 Age:58
Industry: Investments
Networth: $3.7 billion
Norway-based investor and the hedge fund manager is the second wealthiest man in Norway. He is the CEO and a co-founder of the Connecticut-based hedge fund, Viking Global Investors. He is the protégé of the hedge fund manager Julian Robertson, an 87-year-old American billionaire. Halvorsen graduated from the Norwegian Naval Academy and served as a leader of the Norwegian SEAL team. He has a degree in economics from William College, as well as an MBA from Stanford University. After his studies, Halvorsen worked in investment banking at Morgan Stanley, then moving to Tiger Management Corp, owned by Julian Robertson, where he took the position of a senior managing director. He was also on the advisory board for Tiger. He left this position in 1999, to co-found Viking Global Investors. The investment firm went on to manage around $30 billion capital making Halvorsen one of Norway's wealthiest people.
Odd Reitan – The wealthiest man in Norway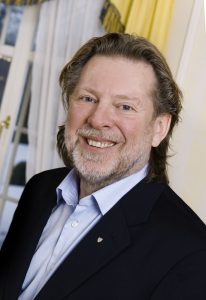 Age: 68
Industry: Consumer goods
Networth: $5.7 billion
Norway's richest man is Odd Reitan, co-owner and the CEO of the Reitan Group- a Norwegian wholesaler and retail franchiser with a portfolio that includes REMA 1000, 7-eleven and HydroTexaco to name the few. Reitan's parents were also working in retail. He first established his shop in Trondheim, the city he was born in, in 1972 together with his father. Five years late he established the grocery chain store know today as REMA 1000. Soon after, every larger city had Rema 1000 in it. The chain later expanded to Denmark, Sweden, Poland, Hungary, and Slovakia. Reitan's son, Ole Robert, is the Administrative Director of the grocery chain while his other son, Magnus oversees Reitan Convenience. Reitan is also a philanthropist. In 2013 he awarded 2 million Norwegian kroner to the chief editor of =Oslo saying that his work contributed to increased self-respect for the vendors of the street shops.