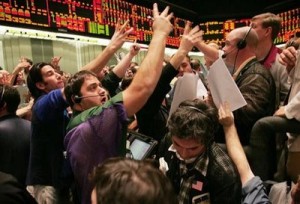 NEW YORK (Forex News Now) – Over the past few years, auto forex trading has become the rage among FX traders.
The internet is plastered with adverts for algorithmic trading, robotic trading and automated trading – which are all the same thing as auto forex trading. Indeed, the phenomenon seems to be changing the face of online fx trading.
The question is, why has auto forex trading become so popular? Is there any advantage in engaging in auto forex trading – or is it just another passing fad?
The main use of auto forex trading is that it allows FX traders to have their orders executed automatically.
As such, they can automate many strategies – including, for example, technical analysis trading – after setting certain prerequisites based on price fluctuations and technical indicators for their auto forex trading.