With hundreds of cryptocurrencies around the world, only a few manage to become as popular and big as Stellar Lumen, the native cryptocurrency of Stellar. Stellar, which is an open-source decentralized protocol for digital currency to fiat currency transfers, was released in 2014. As the number of these blockchain networks is increasing, it is getting increasingly more difficult to differentiate oneself from the others on the market. Nevertheless, Stellar manages to do so. The network has a unique concept and features that give it the appeal. In order to understand what Stellar is and how it works, it is necessary to look at the history of its development. The vision of the developers along with the technical specifications of the platform can shed light on what Stellar is.
History and background of Stellar explained
Stellar has an interesting background, as its founders have been involved with other popular blockchain projects as well. Jed McCaleb, who co-founded Stellar in 2014, is also the founder of Mt. Gox, bitcoin exchange which in 2014 handled over 70% of all bitcoin transactions and became a victim of the notorious hack. McCaleb also co-founded Ripple, one of the must successful blockchain projects. Jed McCaleb and Joyce Kim launched Stellar in 2014. The founders, along with the CEO of Stripe, Patrick Collison, established a non-profit called Stellar Development Foundation, to finance the project and care for its development. When the network was initially released as a decentralized payment network, there were 100 billion coins released with it, which were called stellars. A quarter of all stellars released during the launch were allocated to nonprofit organizations. 2% of the tokens were given to Stripe, which was the first investor in the platform. The coins were later renamed to be called Lumens or XLM.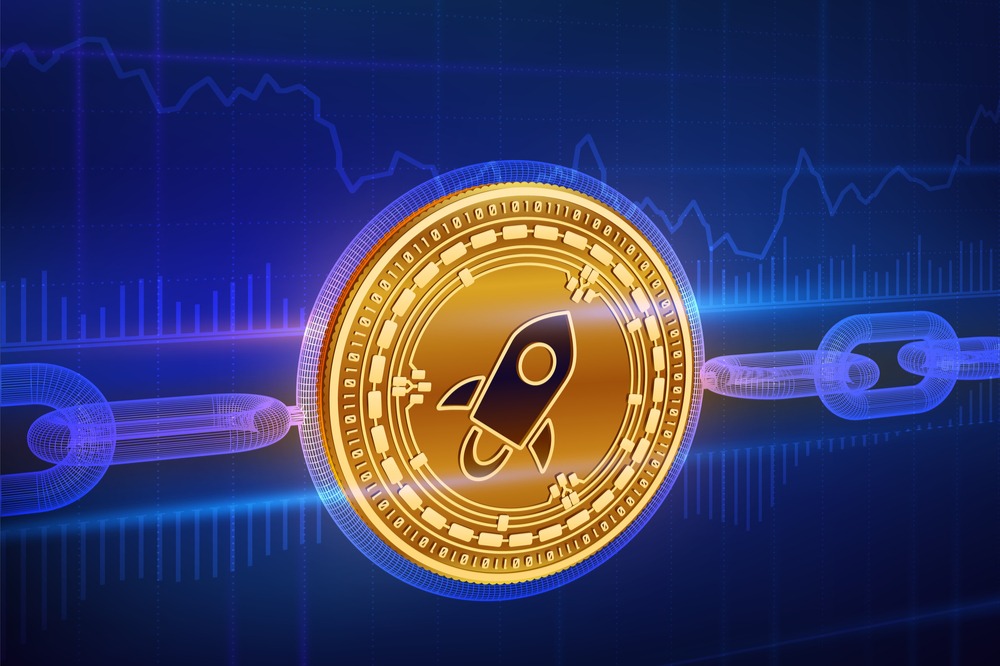 Soon after the launch, the adoption of the new cryptocurrency started to pick up. Mercado Bitcoin, the first Brazilian cryptocurrency exchange, announced in August 2014 that it would support Stellar. At this point, more people started to find out what Stellar is. The support of an exchange is the most vital step in the adoption of cryptocurrencies. Without exchanges, there is no way for the platform to reach a wide audience and it is much more troublesome for the investors to purchase the asset. So much so that most would probably avoid the cryptocurrency altogether. About four months after that, the Stellar already had approximately 3 million registered accounts and the market capitalization of the coin was near $15 million.
Information on Stellar upgrade and Interstellar
The network that is up today is not the same that was launched initially. It is important for the blockchain networks to upgrade from time to time. This technology is very new and the pace of change is relatively fast. As the adoption increases, customer demand is shaping new requirements for the platforms. Stellar is one of the networks that understand the importance of constant improvement and change. The Stellar Development Foundation released a new protocol that had a new consensus algorithm in 2015. The consensus algorithm used in the upgraded protocol was based on SCP, which is a cryptocurrency protocol developed by David Mazieres, a professor at Stanford University.
As cryptocurrency networks are usually decentralized and the technology itself is all about shared control, it is often difficult for the creators of blockchain platforms to find ways to earn a profit. Stellar launched a commercial arm of the company, a for-profit entity called Lightyear.io in 2017. A year later, the company took over Chain, Inc. to create a combined platform called Interstellar. "The merger brings Chain's enterprise products and customer base to Stellar's global public ledger, creating an end-to-end solution that will enable organizations to issue, exchange, and manage assets on a highly-scalable public network. Chain's cloud ledger service, Sequence, will allow organizations to easily track assets as they move between private ledgers and the Stellar network," – reads the announcement on the company's website.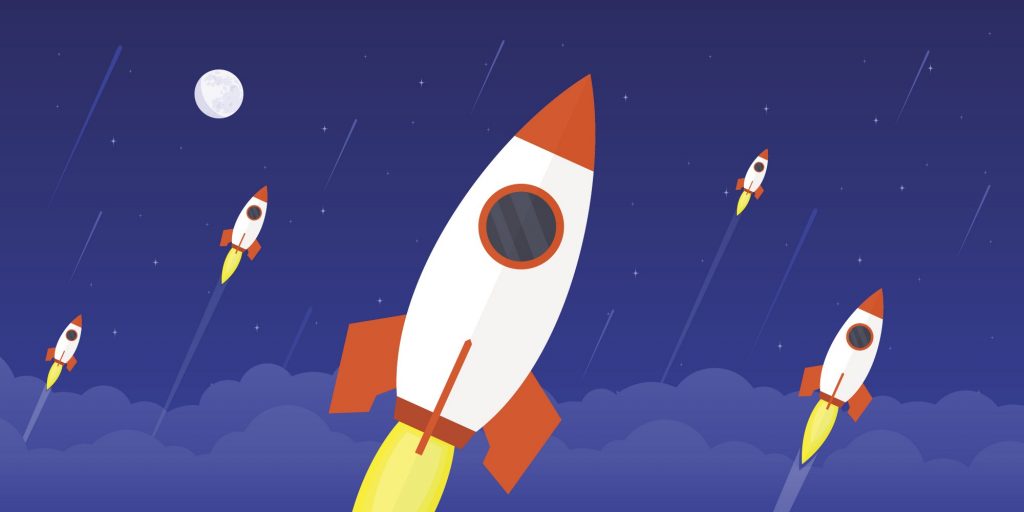 Stellar – simple explanation of features and functionality
"With a team of top technology and finance professionals, the nonprofit Stellar.org expands access to low-cost financial services to fight poverty and maximize individual potential," – says Stellar's mission statement. This statement clearly shows what Stellar stands for. The main focus of the platform at the moment is remittances and money transfers. A very large part of the world population does not have access to financial services because of the high cost. This is exactly the problem Stellar is trying to tackle. As a result, Stellar network is free to use. The process of connecting to the network is referred to as 'integration'. Although it is free to integrate, entities wanting to connect to the network will have to devote some resources to the process. "Integrators will need to dedicate technical resources to integrating with Stellar. It typically takes between 120-200 hours of technical development, depending on the size and experience level of your developer team," – says Stellar's website.
Technical specifications of Stellar explained simply
Users of the Stellar network can use Horizon, RESTful API to submit transactions to the network as well as to check the status of accounts and subscribe to event streams. The users of the network maintain servers that are running the Stellar Core software. These servers can be located anywhere around the world and anyone can join the network. It should be noted that not everyone who owns the native cryptocurrency of the network has to operate a server. The coins are resold on exchanges where most of the holders purchase them. Running a server allows users to integrate with the Stellar network directly without any third parties. Stellar Core holds a local copy of the network ledger. Other servers have their own copies of the ledger and the servers have to communicate with each other to stay in sync.
Scalability is another important issue for cryptocurrencies. This is especially true for networks that are built to allow fast and easy transactions. Scalability refers to the ability of the network to adjust to an increasing number of transactions going through the network in a fixed period of time. Some of the most famous cryptocurrencies including Bitcoin have faced the issue of scalability. For Bitcoin, this problem resulted in higher transaction fees, longer waiting times and consequently slower adoption. Stellar network can process about 1000 transactions per second. In this case, transactions include offers, fees and other actions as well as payments. There is a base fee associated with transactions as well. This is a nominal amount that is currently set to 0.00001 XLM. It was put in place to counter DoS attacks. DoS attacks occur when entities with wrong intentions put through an extremely high number of transactions at the same time to cause technical difficulties. With a base fee, such an attack would be too costly.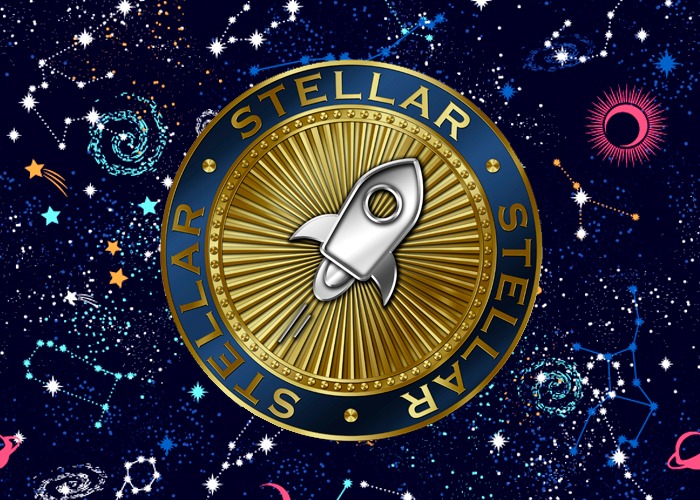 All transactions made on Stellar are irreversible. This means that once a transaction is put through the network, it is final. Nevertheless, there is a way a user can cope with accidental transactions. What Stellar does, is that it allows the users to freeze their assets. Anyone who will receive such assets will have no use for it other than to send it back. This guarantees that if someone sends funds to an account by accident, they can prevent the account holders from spending the funds. Like other transactions on the network, freezing an asset takes about 3 to 5 seconds.
Risks and regulation on Stellar defined simply
Much like with other blockchain networks, the risk that the platform will go down is minimized with Stellar as well. "If Stellar.org were to disappear, the network would continue to confirm transactions, and anchors could still integrate with the network at any time. All Stellar Core validators are run by community members external to Stellar.org," – reads Stellar's website. Furthermore, the regulatory risk is trivial as well. What Stellar is, is a software that acts as a middleware between financial institutions and financial products, as a result, it does not require licensing. On the other hand, entities and organizations that want to use Stellar's technology to accept deposits or issue credit will have to be licensed as money service providers or mobile money operators. Furthermore, such companies will have to put in place adequate Know Your Customer and Anti-Money Laundering procedures.
Stellar.org offers recommendations to potential users as well. "Our recommended design is to use at least two Stellar accounts: a base account and an issuing account. Issuing accounts can serve as the intermediary pool between the base account and customer's accounts. A base account's credentials should be kept on a computer that is not connected to the Internet and cannot be compromised," – suggests the organization.
Real world applications and use cases of Stellar described
Micropayments are described as one of the main use cases of Stellar. The technology offered by the network allows decreasing cost of smaller transfers. Deloitte, one of the world's most well-known financial consulting firms is already using Stellar network to improve the speed and efficiency of transactions. "3 engineers, 4 weeks, and 1 Stellar integration later, Deloitte had a prototype that reduced transaction costs by 40%. Each transaction resolved in 5 seconds."
Remittances are another important use case and one that resonates with Stellar's mission statement the most. International money transfers have always been drawn as one of the biggest advantages of blockchain technology. Tempo, which is a money transfer company that allows sending funds from Europe to the rest of the world as well as paying for water, phone, electricity, health insurance and other services remotely, started using Stellar to improve on its services. "Tempo's mission is to make transfer rates more affordable and bolster transparency in the remittance arena. With Stellar, they're one step closer."
Other real-world applications of the Stellar technology includes a project initiated by a mobile money operator, Parkway. The company uses Stellar to connect 5 major telcos in Nigeria and in this way allowing customers of different MM services to send money to each other. Mobile money is extremely important in many parts of the world where access to alternative financial services is limited. With Parkway and Stellar, the convenience of using MM is much higher. Stellar is also actively used by social enterprises as well as NGO projects like Praekelt Foundation, Philafy and bext360.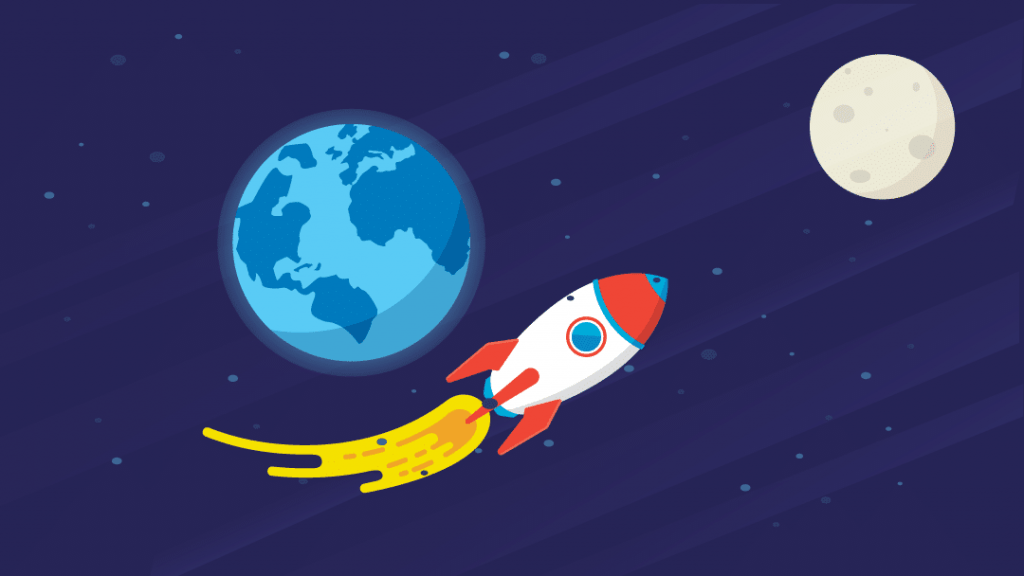 Lumens – how does it work?
Technical specifications of Lumens outlined
Lumens or XLM are a native cryptocurrency of Stellar. These coins allow the functioning of the network as they are necessary for processing transactions. The transaction fees need to be paid in lumens and wherever there are minimum balance requirements, users have to hold lumens as well. There were 100 billion of these assets issued at the launch of the network. No new Lumens will be generated unless the majority of validators accept a change to the protocol of the network. There is a 1% inflation rate built into the network. The ticker symbol for lumens is XLM.
Price and market capitalization of Lumens through years
For a few years after the introduction of Stellar, the price of its native cryptocurrency fluctuated around the value of $0.002. In 2017, along with the rest of the cryptocurrencies, XLM started to gain value at an extremely fast pace. At the end of 2017, the price made a huge leap to peak at over $0.9. While this number might not seem large, it is completely astounding when the growth rate is considered. Unfortunately, the pace of growth didn't last forever and the price of the cryptocurrency started to experience decline as the enthusiasm about the new technology started to die down. The price gradually declined and started to fluctuate around the value of $0.25 by November 2018. The market capitalization of the coin, which at its peak stood at approximately $16 billion, as of November 2018 stands at over $4.2 billion. This makes XLM the fifth largest cryptocurrency in the world, behind Bitcoin Cash and above EOS.
In conclusion, Stellar is a network which is mainly built to improve on the current financial services and allow fast and cheap money transfers around the world. The platform is continuously updating and offering new and improved ways to help the underbanked globally. The adoption of the platform has picked up as well with some of the biggest names in the world starting to integrate Stellar in their services and operations.