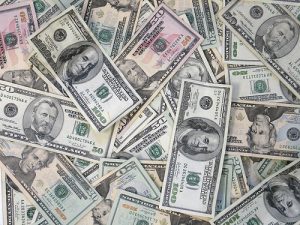 NEW YORK (Forex News Now) – A forex pip is the smallest unit of price for any foreign currency. Forex pips are generally digits added to or subtracted from the fourth decimal place, i.e. 0.0001.
An illustrative example for this explanation of forex pips in currency trading can be seen in a quote of the euro against the U.S. dollar, EUR/USD.
Taking the currency pair at 1.2735, if EUR/USD were to climb to increase to 1.2736, there would have been an increase of one forex pip. Should EUR/USD plunged from 1.2735 to 1.2435, the currency pair would have dropped 300 forex pips.
A notable exception to this rule for forex pips is the yen. For example, take USD/JPY: the forex pips in this quote are almost always written up to the second decimal point, i.e. 0.01. For example, during currency trading USD/JPY could climb 10 forex pips from 86.89 to 86.99; the currency pair could also drop 100 forex pips from 86.89 to 85.89.
Forex pips are very important in calculating the "spread." This is what occurs when an FX trader buys from a market-maker at the higher "ask" price, and sells at the lower "bid" price, thus giving up the "spread" as the cost of completing the trade. This spread is minimal for actively traded pairs of currencies, usually 0–3 forex pips.
For example, the bid/ask quote of USD/JPY might be 86.89/86.92 – a difference of three forex pips – on a wholesale broker.