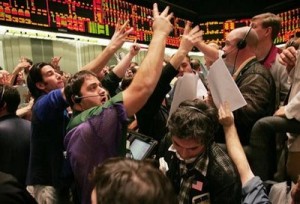 NEW YORK (Forex News Now) – If one takes a cursory glance at the Internet, the Web is saturated with all sorts of forex forums purporting to offer FX traders the opportunity to learn how to succeed in online FX trading.
While some of these forex forums are not well populated, and others are so badly moderated as to allow the sites to being rammed with spam, other forex forums do offer budding FX traders many benefits.
One important use of forex forums is that they enable you to discuss currency market trading strategy – such as technical analysis trading – with other FX traders.
Another advantage offered by forex forums is that they often provide the perfect arena in which you can dissect realtime forex news and carry out intraday analysis.
In short, even though some forex forums may be a waste of time, some provide highly valuable information.