The number of African billionaires slightly went down this year, as compared to 25 in 2017 there are 23 billionaires in 2018. despite the fall in number, the total worth of the richest people in Africa, that was $70 billion in January 2017 The total worth has risen to 75.4 billion till now.
As it was in previous years, most of the top 10 richest men in Africa 2019 are from Egypt and South Africa, they all have their business and great success in different fields.
Now let's see who is the richest African people in the world from the bottom to the top.
10. Mohamed Mansour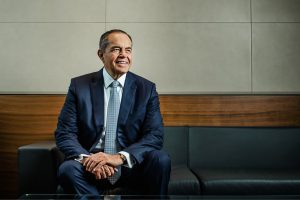 With the net worth of 2.0 billion, Egyptian billionaire Mohamed Mansour is on the tenth place of richest people in Africa. he has gained his wealth with working in diverse fields. He oversees family conglomerate Mansour Group, which has been founded by his father. Apart from this Mohamed has become General Motors's biggest distributors in the world after establishing GM's dealerships in Egypt. He has also gained the exclusive distribution rights for Caterpillar equipment. Mohamed Mansour has also been the minister of Transportation under the Hosni Mubarak Regime. His brothers Yasseen and Youssef Mansour are also in the list of 20 richest people of Africa on the 13th and 18th places.
9. Isabel Dos Santos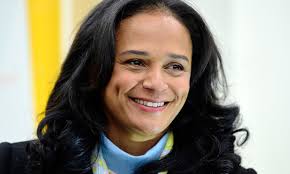 A billionaire from Angola Isabel Dos Santos is the only woman who is listed in the top 10 richest African People with a net worth of 2.1 Billion. She is the oldest daughter of Angola's former president, Jose Eduardo dos Santos, who stepped down in fall 2017. she has been made the head of Sonangol, Angola's state oil firm in 2016 and has been removed from this position in 2017 by the country's new president. Besides that, she was given stakes in several Angolan companies including several banks and telecom firm. She has also purchased shares of Portuguese companies including telecom and cable TV firm Nos SGPS. With these,  Isabel Dos Santos is the richest woman in Africa. Since the major part of her income has come through her father there is often talks about the fairness of Isabel Dos Santos's fortune. Although she with the help of her Spokesperson is trying to establish herself as an independent businesswoman, who is only a private investor representation her own interests, it is a fact that she has lost a big part of her wealth after her father Jose Eduardo Dos Santos has lost his position as the president of Angola.
8. Koos Bekker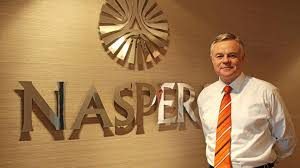 Koos Bekker is the billionaire from South Africa. He became one of the richest African men by investments and media companies. He has transformed South African newspaper publisher Naspers into an e-commerce investor and cable TV powerhouse. With his initiative, Naspers has invested in Chinese internet and media firm Tencent in 2001. This investment was by far the most profitable one he has ever made. During his time of being CEO of Naspers, he oversaw a rise in the market of it from $600 million to $45 billion and has the net worth of 2.8 billion now.
7. Naguib Sawiris
Naguib Sawiris is another Egyptian billionaire in the list of 10 richest people of Africa. He has made his fortune of  3.8 billion in the industry of Telecoms. He has also acquired a nearly 20 % stake in Australia-listed gold minings firm Evolution marketing and owns 20 % of Toronto-listed Endeavour minding, operating gold mins in West Africa.
Not only he is one of the richest men in Africa, but he has also received several honorary degrees, such as the highest award given by the French Republic – Legion d'Honneur, which is given to the nominees for outstanding service rendered to France.  He was also awarded the Italian award "Star of Italian Solidarity"  after his contribution to the Italian economy through his investments and another award "Sitara e Quaid e Azam"  for the services rendered to the people of Pakistan in the diverse fields such as social sector, telecommunication, and investments.
6. Issad Rebrab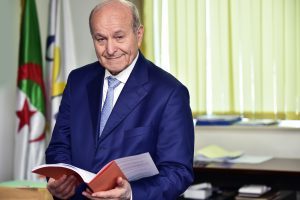 With the net worth of 3.2 billion, acquired in Food industry Issad Rebrab is on the sixth position of the African wealthiest man.  Issad Rebrab is the self-made billionaire. He comes from the humble family, and after finishing his studies in one of the modest vocational school he continued his humble life as a teacher of business law and accounting. Soon after he abandoned the teaching in 1968 Rebrab established his own accounting firm.  He would continue his business in accounting firm if one of his clients had not advised him to invest his money in the metallurgical construction business.  Issad took a risk and became very first Algerians who entered entrepreneurship after the country gained independence. he became the first billionaire in Algeria and now is the founder and CEO of Algeria's first privately-held company – Cevital. He also owns one of the largest sugar refineries in the world, has bought several Europian companies such as Groupe Brandt and an Italian steel mill.
5. Mike Adenuga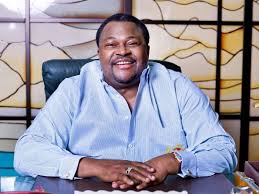 Mike Adenuga is the first Nigerian in the list of African richest men in 2019 and is the second richest man in his country.  He has built his fortune in various industries but mostly in Telecom and oil production. While he was doing his MBA at Pace University in New York, he supported himself by working as a taxi driver. He made his first million at the age of 26 with selling and distributing soft drinks and now has 4.2 Billion net worth. It is no wonder that Adenuga is very famous in his county, He was named African Entrepreneur of the year at the first African Telecom award (ATA) in August 2007. His other awards include Nigerian National award of Grand Commander of the order in Niger, Special Golden Jubilee Independence Anniversary Award.
4. Nassef Sawiris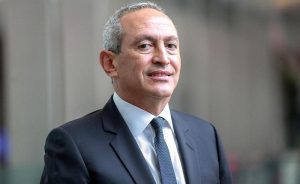 Another billion from the Sawiris family has made it to the richest African people's list with the net worth of 6 Billion.
He is the youngest son and the wealthiest member of the Sawiris family, unlike his brother, he has made his wealth in the industry of constructions and chemicals. He runs OCI, which is the world's largest nitrogen fertilizer producers. Besides that, he has the Engineering and Building firm Orascom Construction that trades on the Cairo exchange and Nasdaq Dubai. His holdings include stakes in Cement company Lafarge Holcim and Adidas.
Now retired Nassef Sawiris remains the fourth place of the richest people in Africa and is also the richest Egyptian in the world. His three sons are not managing his company Orascom Congromelate which successfully operates in three sectors construction, telecommunications, and tourism.
3. Johann Rupert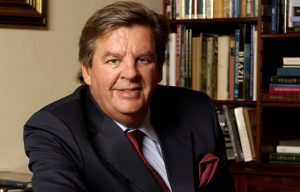 Johann Ruper, the chairman of Swiss luxury goods firm Compagnie Financiere Richemont is the billionaire from South Africa. He started his business with founding company Richemont in 1988 as a spin-off Rembrandt Group Limited, the company founded by his father Anton Ruper in the early '40s.  Johann Ruper has split the group's Tobacco and Luxury activities into two companies.  Now his company is best known for the brands Cartier And Montblanc. The other brands include  Cloe, Dunhill, Schaffhausen, IWC, JAeger-LeCoultre, Giampiero Bodino, Lancel, Peter Millar, Roger Dubuis, Vacheron Constantin, Purdey,  A. Lange & Söhne, Azzedine Alaïa, Baume & Mercier and Van Cleef & Arpels.
He has stakes in investment firm Remgro and Reinet, also an investment holding based in Luxemburg. With his business in luxury goods, he has made over 7.2 Billion and is opening our list of the three richest people of Africa.
2. Nicky Oppenheimer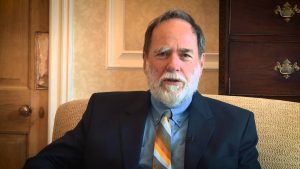 Another billionaire from South Africa and it comes with no surprise that Africa's second richest man has made his fortune with the Diamonds. His family is one of the wealthiest one in Africa occupying a controlling spot in the world's diamonds trade. Nicky Oppenheimer's grandfather Ernest Oppenheimer has founded Anglo American and also has run the mining corporation DeBeers. The family also owns Tswalu Kalahari Reserve which is the biggest game reserve in South Africa. For now, 73-year-old Nicky Oppenheimer is the chairman and Director of DeBeers company and Director of DeBeers Consolidated Mines. His net worth is  7.7 Billion and is the 210th in the Forbes list of the richest people in the world.
1. Aliko Dangote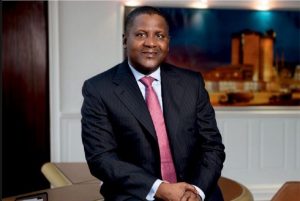 And finally, we got to the Top richest man in Africa, who is taking this place for 7 years in a row till today.
The Nigerian businessman has got his fortune worth of 12.2 Billion in consumer goods industry. He is a founder and a chair of Dangote cement, which is continent's largest cement producer.  He also owns stakes in salt, sugar, and flour manufacturing companies which makes him the richest African man in the world.  Aliko Dangote is listed as the 100th richest man in the world by Forbes. He was also named as the Forbes Africa Person 2014. In 2015 he was awarded by the Clinton Global Citizen Award. Dangote is also busy with charity, he was helping to fight Ebola.  He has also helped his country with building 14,000 kilometers of fiber optic cables to supply whole Nigeria. Due to this, he was named as the leading provider of employment in the Nigerian construction industry in 2009.  After all the charity he has made for Nigeria richest person in Africa is now listed as 6th in the list of most influential philanthropist in the world.