If there is a place where wealth grows at a drastic pace, it certainly has to be Australia. Although, it seems to happen for a group of extremely successful millionaires and billionaires only. While minimum wage workers may be busy celebrating the 3% raise acquired by the Fair Work decision, the richest have increased their wealth by approximately 20% in the past year. Australian magnates have been quite consistent with their wealth growth, and they do so, as it appears, faster than the entire leftover population. Many have become well-off in the industries such as Forex trading with Australian Forex Brokers. However, the majority of the richest people in Australia billionaires acquired wealth through software development, casinos, mining, real estate management, manufacturing and shopping malls. Below, we present an impressive list of the people with equally impressive degrees of affluence so let us get started!
10. Lindsay Fox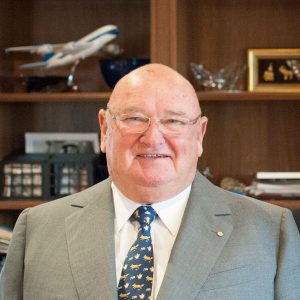 We are kicking off the list with the owner of Australia's biggest private logistics company – Lindsay Fox. With more than 5,000 trucks across 12 countries in the Asia Pacific, the company manages to exhibit an impressive portfolio of large industrial property. It is interesting to note that Fox is a High School dropout. He was asked to leave Melbourne High School due to a lack of interest in academic affairs. However, this did not hold Fox back from working as a truck driver and essentially using this as the foundation for his Linfox business. Fox also happens to be a formal footballer with a moderately successful career. As of now, he is no longer involved in day-to-day company matters, having left the management affairs to his son Peter. The airports and the property division are run by his other sons David and Andrew. All in all, Fox's estimated net worth is $3.5 billion which puts him alongside the wealthiest people in Australia.
9. James Packer
Born into one of the richest Australian families of a philanthropist mother and media mogul father, James Packer got his education at Cranbrook School. Afterwards, he started to work at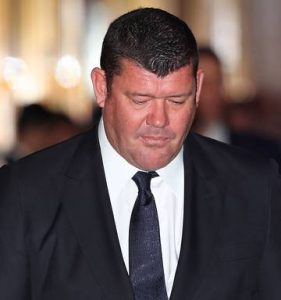 Newcastle Waters cattle station which belonged to his father. Much like his above-mentioned counterpart, James did not shine too much with his academic performance which resulted in him not attending the university. Packer's major shareholding resides in Crown Resorts Limited which is Australia's largest casino groups. It is safe to say that Crown's market capitalization is enormous because every year it attracts more than 31 million visits. Besides, Packer was involved in the directorial affairs of the Australian Telecommunications company. The latter was declared insolvent during May 2001. Presently, Packer is mostly focused on the development and flourishing of his casino business, hoping to create a gambling empire of global importance. Forbes has estimated Packer's net worth to be $3.6 billion.
8. John Gandel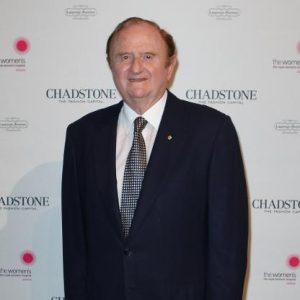 With a combined wealth of $4 billion, John Gandel occupies the eighth position in our list of the richest Australians. Gandel is the owner of the southern hemisphere's largest shopping mall. Chadstone, the name of the latter, has a collection of more than 500 stores in eastern Melbourne. Gandel's parents were Jewish immigrants from Poland. They managed a small corsetry shop in Melbourne which later god expanded by Gandel into a large clothing chain for women – Sussan. Presently, the chain is operating under Gandel's niece.
The major portion of Gandel's wealth comes from his purchase of numerous shopping malls which he conducted back in 1980. According to him, the fundamental principle to achieving success was the transformation of shopping from a necessity to a leisure activity as well as the deregulation of shopping hours. It should also be noted that together with his wife, Pauline, Gandel has given rise to one of the largest philanthropic family funds in Australia. The donations are mainly headed towards the causes concerning Jewish and Australian communities. More precisely, Gandel's philanthropic inclinations mainly focus on the development of medicine, art, education and Judaism.
7. Frank Lowy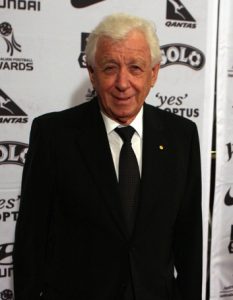 Frank Lowy is a Jewish Slovakian-Hungarian businessman famous for being the former chairman of Westfield Corporation, a global scale shopping centre company with billions of assets under management in Europe, the United Kingdom and the United States. Lowy's 2019 net worth is estimated to be $6.2 billion and in 2017, he was ranked as the fourth richest man in Australia, according to the Financial Review Rich List. Lowy has lived a pretty tragic past as he endured harsh years in Hungarian ghetto during World War ll. Lowy made it in France in 1946 and was caught en route by the British authorities on the boarding ship Yagur. Having spent some time in a detention camp in Cyprus, Lowy fought in Arab-Israeli war and only got to join his family in 1952. In the following year, Lowy met his fellow immigrant John Saunders and together they agreed on a business partnership. Eventually, they created the Westfield Development Corporation that was based on the development of a Blacktown shopping centre in Sydney's western suburbs. Additionally, Lowy worked as a Director of Australia's Reserve Bank, concluding his term in 2005. Currently, Lowy has stepped down from the position of a chairman at Scentre group and the executive department of the Westfield group.
6. Anthony Pratt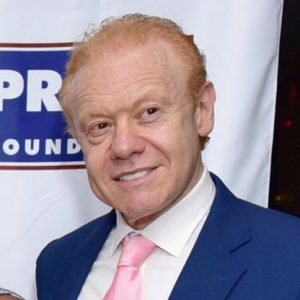 The proprietor of the world's largest privately-owned packaging and paper company, Anthony Pratt, has an estimated net worth of $7.3 billion making him a worthy candidate for Australia's richest people. Pratt was born in an affluent family. His father, Richard Pratt, a former manufacturing magnate and the president of Carlton Football Club was married to a philanthropist Jeanne Pratt. However, and even though the means of success being served to him on a silver plate, Pratt did not just fulfil his life with parental achievements. After graduating from Monash University with a bachelor's degree in Economics, Pratt joined a management consulting firm, McKinsey & Co. Later on, he joined Visy as a joint general and became the Deputy Chairman in 1988. Upon moving to the United States, Pratt aimed to expand the company and grew industries 15-fold in terms of earnings and sales. With the help of greenfield initiatives, Pratt successfully managed to acquire several corrugated manufacturing companies which presently form the base of Pratt industries. He is pretty active at charity work as well and happens to be a member of the Climate Group, an international environmental organisation founded by former British prime minister Tony Blair. Pratt counts numerous honourable mentions, a few of which from Gorbachev's Global Green the USA and Ted Turner's Captain Planet Foundation.
5. Andrew Forrest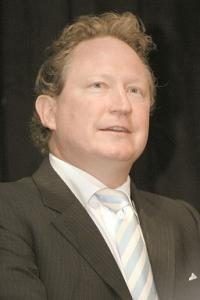 The fifth Australian billionaire, with an indeed Australian last name, is famous for being the non-executive chairman and the former CEO of Fortescue Metals Group. Forrest's interests lie anywhere in the spheres of the mining industry and cattle stations. With an estimated net worth of $7.4 billion, Forrest happened to be the richest person in Australia back in 2008. Similar to the previously mentioned, magnate, he and his wife, Nicola, donate most of their wealth to charity organisations and as a matter of fact, they became the first-ever Australians to have pledged a major portion of their wealth to charity. Forrest's early life is pretty interesting since as a child, he had speech problems and stuttered a lot. A yet-to-become billionaire maintained a relationship with Ian Black whose Aboriginal father Scotty became Andrew's mentor later on. Unlike his academically dissatisfied counterparts, Forrest acquired a degree in economics and politics. He also worked as a stockbroker and the founding CEO of Anaconda Nickel. The company has since managed to become one of the most significant mineral exporters in Australia.
4. Scott Farquhar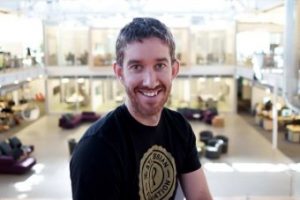 Often referred to as the accidental billionaire, Scott Farquhar has an assessed wealth of $8.4 billion. The co-CEO and he co-founder of the software company Atlassian, Farquhar has paved his way to success by replicating A$48,000 graduate starting salary, common at corporations in the absence of having to work for someone else. Farquhar is the University of New South Wales's graduate, with the diploma in Arts and Science. Together with Cannon-Brookers, Farquhar is operating a collaborative software company, owning more than 51,000 organisations as customers. Some of the most notable names in manufacturing, technology and media frequently use the services provided by Atlassian, including tracking, communication, service and collaboration management as well as development products. Additionally, Farquhar works as an adjunct professor, teaching the students of the University of New South Wales computer science and engineering. Aside from business affairs, Farquhar is involved in business mentoring matters as well. He has been recognised as the entrepreneur of the year back in 2006 and the Australian IT Professional of the Year in 2004. Farquhar is famous for making some bold political statements as well, one of which was the concern regarding the governmental policy of visa renaming. Farquhar declared that the country's reputation would be substantially damaged since people would become hesitant to come to work.
3. Mike Cannon-Brookes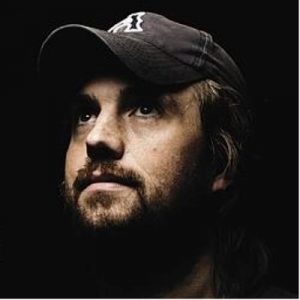 Friends often promise to always have each other's back no matter what, and a lovely duo of Australian billionaires seem to be keeping up with that premise. They have both made it into our list of Australia's wealthiest people, although Cannon-Brookes' estimated net worth is a bit higher and represents $8.5 billion as of now. Mike got a bachelor's degree in information system at the University of New South Wales. His otherwise similar journey to co-founder Scott Farquhar features impressive recognition from the World Economic Forum as a Young Global Leader in 2009 followed by membership acquisition into the said forum. In 2018, Cannon-Brooks bought the most costly house in Australia. A $100 million Fairwater is right next to Farquhar's almost equally expensive mansion. It is safe to say that partners and founders of Atlassian are living their best lives.
2. Harry Triguboff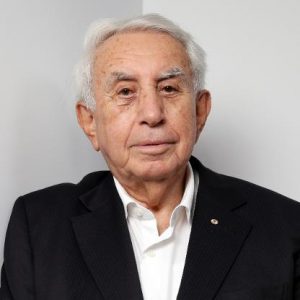 A Chinese born Australian real estate developer, Harry Triguboff is considerably Australia's richest man. His net worth is a whopping $10.5 billion. Triguboff is the founder and manager of Meriton, alternatively known as "high-rise Harry". He held the title for the richest person in Australia as of 2016, although it lasted only for a year. The son of Russian Jews, Triguboff was born in Liaoning, Republic of China and spent his early years in the Tianjin Jewish community. The family moved to Australia in 1947 where Triguboff got the education at the Scots College in Sydney. Later on, he graduated from the University of Leeds with a degree in textiles. Triguboff had worked in the textile business in South America and Isreal. Triguboff's life is full of seemingly odd events, namely in terms of his working experience and job choices. At different times, the yet-to-become billionaire ran a taxi fleet and owned a milk round in Chatswood. He did not turn out to be very successful at working as an assistant to a lecturer or attempting to sell real estate. Triguboff displayed his tough character by throwing out the builders who kept repeatedly letting him down. They were supposed to build Triguboff's house on a land which he purchased in Roseville. Eventually, Triguboff finished the work on his own and learned from his mistakes. Following the accidents of such kind, Triguboff essentially started to buy lands, build a block of units and make a profit. His company, Meriton Apartments, has provided more than 55,000 residential apartments and townhouses since its foundation in 1963.
1. Gina Rinehart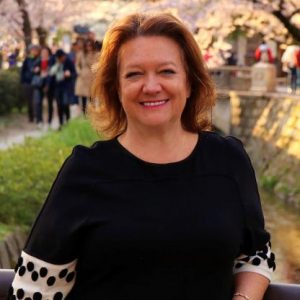 We are closing our list with a $14.8 billion net worth owner Gina Rinehart, the richest woman in Australia.  A magnate and heiress Rinehart is the Chairman of Hancock Prospecting, a privately-owned company of mineral extraction and exploration founded by her father Lang Hancock. Forbes has considered Rinehart to be among the word's richest women. Rinehart was a university dropout but in her case, it happened to intend to assist his father at Hancock Prospecting. Luckily, she was the only child and got a hold of a 76.6% share in the company upon her father's death in 1992. Leftover shares were transferred to trust for her four children. In 2006, Rinehart became the nominal billionaire due to iron ore boom of the early 2000s and started to expand her holdings, not only in the mining industry. She made noteworthy investments in Fairfax Media and made her way into agricultural business as well, selling several cattle stations. Rinehart's wealth was immense in 2012, peaking at A$29 billion. However, it dialled down significantly due to a slowdown in the Australian mining sector.