Atom Bank
Atom is an online bank that mainly centers around a mobile application. The company obtained a banking license back in 2015 and launched in 2016, which makes it the first challenger bank in the UK that is exclusively built for smartphones and tablets. The idea of a mobile bank turned out to be successful as the company managed to secure a funding of 83 million GBP in the March of 2017 alone, bringing the total funding to more than 200 million GBP. Currently, the company employs 250 people and is growing rapidly. One of the main appeals of the company is its interest rates. "We love a chat but our competitive rates speak for themselves. Yes that's right, our 5 year Fixed Saver account gives you 2.50% on your cash," – advertises the company. "Whether you're remortgaging your home or buying a new pad – our rates are right up your street. Our LTVs vary from 60% to 90% so you can find your perfect fit for your perfect house. And the process is easy-peasy too – you can keep on top of every step in your Atom app," – is another statement on Atom's website.
Fixed Savings and Mortgages are the main products of the Atom Bank
"Fixed Saving" is one of the main products of the company. In traditional banking terms, this translates to savings deposits. Users are able to deposit anywhere from 50 to 100,000 GBP on the Atom account. Furthermore, the company makes sure that the funds are safe by introducing biometrics like face scans in the security measures. The company gives its users a 'one week deposit window', which means that the customers are able to add funds to their account for a week. These deposits can be made through electronic transfers from other bank accounts. The account owners are notified when the fixed rate period is about to end.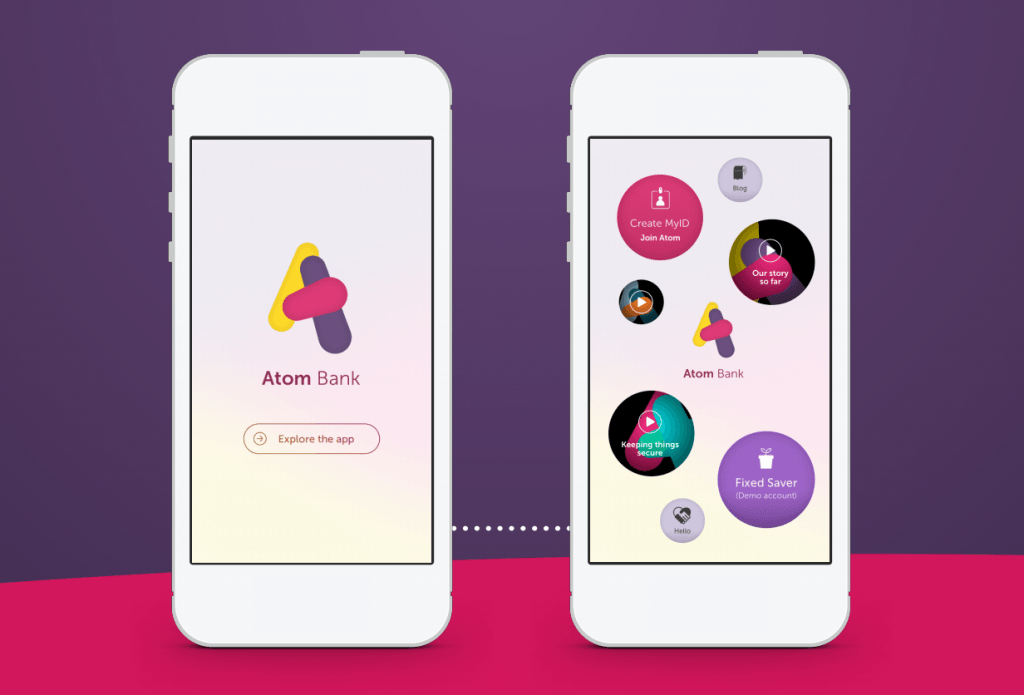 Another product of the company is mortgages. The company employs a network of brokers that can help the customers with the decision-making process when contemplating mortgages. All of this is done within the mobile application which makes the whole process so much more effective and convenient. In order to enjoy these benefits, the users simply have to download the application, input the mortgage activation code which is sent via email or SMS and submit the mortgage application with the help of the broker. Once an offer is made, the customer can accept or reject it inside the smartphone application as well.