ClauseMatch
ClauseMatch is a London-based RegTech company that caters to financial institutions and facilitates the regulatory compliance process as a whole. The company was founded in 2014 and since then has achieved a lot of success as it was named one of the top 10 RegTech companies by Dow Jones, Financial News. ClauseMatch leverages machine learning technology in order to automate various processes that are involved in meeting the regulatory requirements. "The company's mission is to bring unprecedented transparency, accountability and efficiency to the regulatory implementation and compliance processes, therefore, giving employees more valuable time to spend on things that matter, and they enjoy the most," – states the company.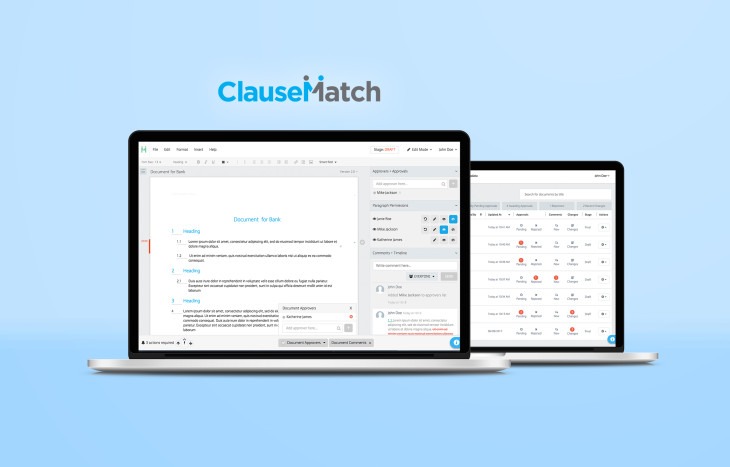 ClauseMatch provides customers with necessary tools to automate workflows and meet the changing regulatory requirements more effectively
One of the most important factors in the process of regulatory compliance is organizing and sorting the data that is used to generate the reports. In the absence of a uniform platform that stores the necessary data, there are high risks of making mistakes through miscommunication or simply ineffective handling of the data. ClauseMatch allows its customers to organize its procedures and thus automate the regulatory change management process. Regulatory requirements seem to undergo a change frequently, and automating these processes will help financial companies reduce costs and save time on changing their procedures accordingly. ClauseMatch platform also enables its customers to get a "360 degree live view into current state of assessment and implementation of existing and future regulations." This equips the companies better when making various decisions and helps them manage their workflows. Structuring and automating processes and workflows is important as it reduces the costs of manual labor and overall makes the whole system more efficient. Lastly, ClausMatch provides its customers with an audit trail that makes it easier to review the documentation and increases the transparency of the company. This is in accordance with the mission statement of the company which says that the mission of ClauseMatch is to increase transparency and accountability in the system.