Darktrace
Darktrace is a company that specializes in cyber defense and uses innovative technology. Specifically, the company leverages Artificial Intelligence to tackle cyber threats. The company was established in 2013 and has since grown to gain a global presence with 33 offices around the world and more than 700 employees. Darktrace was established by a team from University of Cambridge with a strong background in cyber operations. The technology offered by the company has found use in several kinds of environments that include corporate networks, Internet of Things, industrial control systems, cloud and virtualized environments and more. The wide applicability of the technology led to its success as the company's products have been deployed more than 7,000 times.
The technology developed by Darktrace was inspired by the human immune system
The core technology developed by the company is called The Enterprise Immune System. This advanced machine learning technology was inspired by the human immune system and that's where it derives its name from. "Powered by machine learning and AI algorithms, Enterprise Immune System technology iteratively learns a unique 'pattern of life' ('self') for every device and user on a network and correlates these insights in order to spot emerging threats that would otherwise go unnoticed," – explains the company. Thus, the technology is able to tackle attacks inside the system in real time. Another technology developed by the company is called Darktrace Threat Visualizer. This is a 3D visualizer that helps the analysts detect threats in the system quickly and effectively. Using these technologies, the company has built several products that cater to different business needs.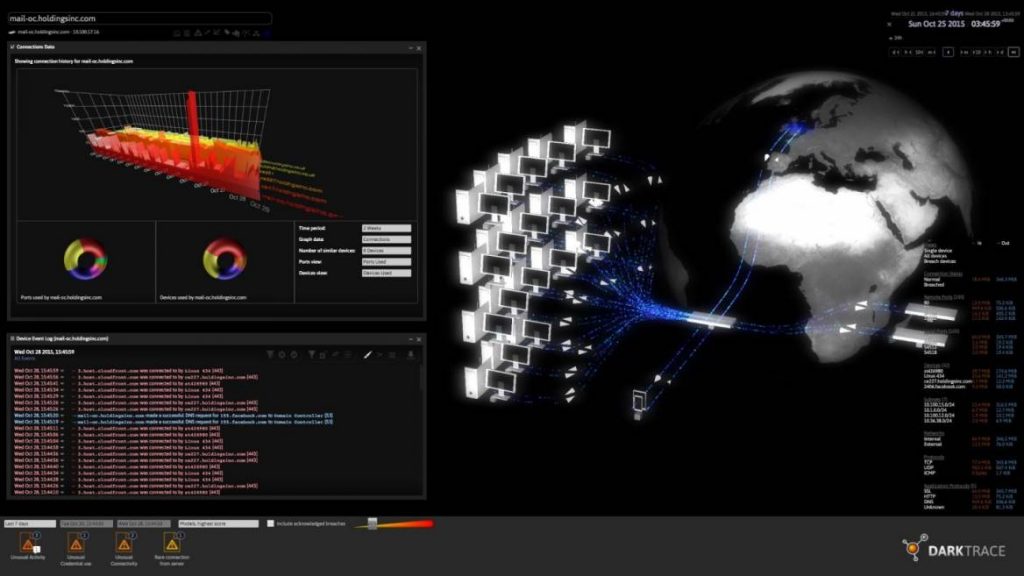 Darktrace offers solutions for cloud environments, industrial networks and more
Darktrace Enterprise is one of the core products of the company. It is an AI cyberdefense solution that provides real-time threats detection as well as visualization techniques. Darktrace Enterprise is extremely easy to install and takes only a few hours to start running. As soon as it's activated, the software starts to analyze the network and is able to produce results within a matter of hours or days. One of the most attractive features of the product is that it doesn't need any manual modifications as it is learning on the go and can adjust to changes. Darktrace Industrial is a similar product but built for industrial networks.  "Darktrace Industrial is a cyber AI defense technology that is specifically developed to detect cyber-threats and latent vulnerabilities in both OT environments, such as SCADA systems, and IT networks," – says the company. Other products offered by the company include Darktrace Cloud which is compatible with all major cloud providers, Darktrace SaaS, which focuses on SaaS applications and Darktrace Antigena, which is an autonomous response solution.