Ellevest
Ellevest is an online investment company that caters exclusively to women. The company offers various products like investing for retirement and personal wealth management, but before the users actually get into investing, they go through a quick process that determines their specific goals and thus generates personalized investment portfolios. The customers simply have to fill out a short questionnaire that takes about ten minutes.
Once the goals are set, the investing begins. There are several tools at the disposal of the users which should help them manage their accounts more effectively. For example, it is possible to change the timeline, recurring contributions, initial deposits and targets for each goal. This allows for flexibility that is absolutely necessary when it comes to investing. For customers with multiple goals, there are tools that help them allocate the funds to each goal effectively. Furthermore, there are some features of the Ellevest platform that make it appealing to the customers. The company doesn't require a minimum deposit so if people simply want to try out the platform with a small initial investment, they are able to do so. In addition, there are no penalties for withdrawing funds, so if a customer finds himself/herself in need of money, they will be able to use the funds on Ellevest. Even more then that, the company doesn't charge any investment management fees for assets in the emergency fund.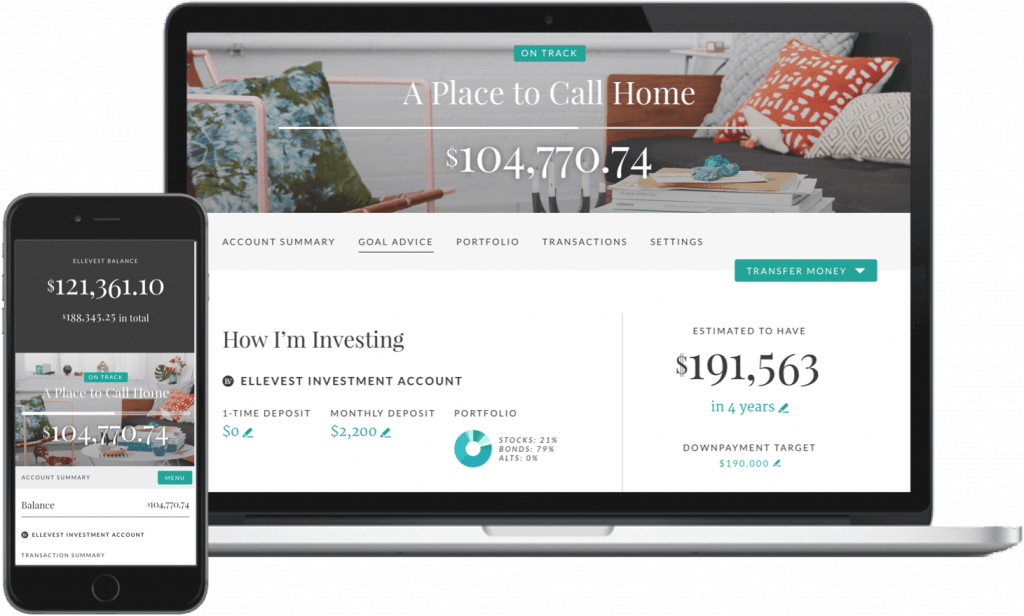 The list of services provided by Ellevest include wealth management and retirement planning
One of the main services of the company is investing for retirement. To create a successful strategy, the company considers customer's age, level of education, earning power and more personal details. Furthermore, the company monitors the performance of its users' accounts and notifies them if they are failing to reach the specified goals. Ellevest also provides private wealth management services. In this case, customers work with an assigned professional who can guide them through the decision-making process and advise on various issues regarding investing. "We provide curated investment offerings across asset classes, with an aim to power positive social change by advancing women," – says the company.