ForexBonusLab.com
Once your brokerage is set to launch a new amazing trading contest or just a regular deposit bonus campaign – ForexBonusLab.com is a place to get your promotions exposed. There are numerous rating tables featured on the webpage, as well as different display advertising options.
ForexBonusLab statistics
The website has been growing steadily since its launch in December 2014 and today it averages some 3,000 unique users and 6,000 page views weekly.

The website gets most of its traffic through the search engines (SEO) and it has gotten the best position at the co.uk version of Google. Hence, most of the website traffic comes from Tier-1 English countries, namely: UK, South Africa, Australia.
The website's Indonesian and Spanish versions get quite some traction too – this is why Maylsya, Indonesia, Spain, and Mexico are amongst the top countries in Forex Bonus Lab's statistics.
Who is the target audience?
It is a perfect match for the brokers looking to advertise their no deposit bonuses and FX trading contests as those are the most visited pages on the website as of January 2018.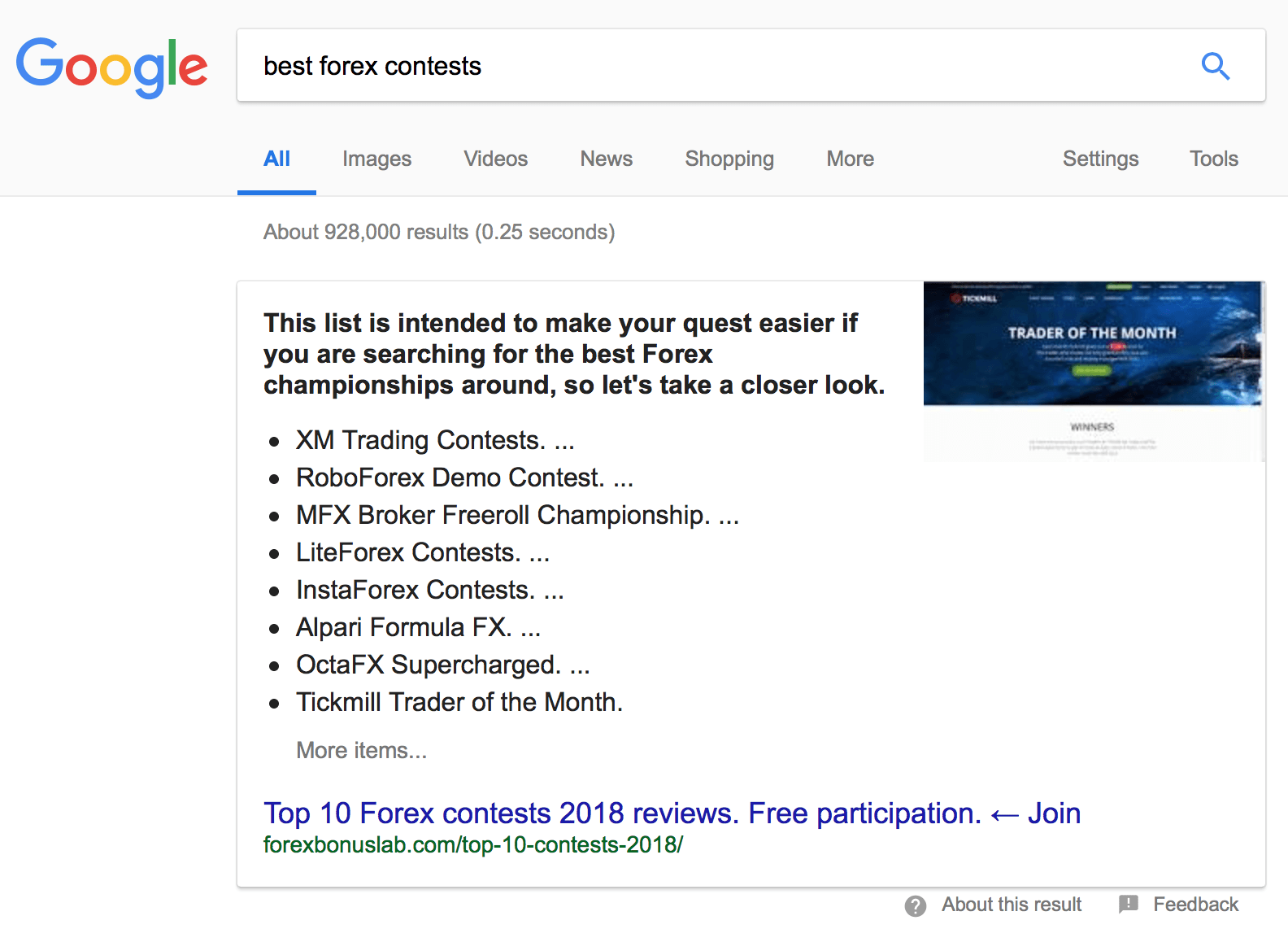 Next to this, the website has a very good ranking ability, and this makes it a great spot for various online reputation management deals.
What are the costs?
It is always a better idea to reach out to the webmasters directly as the prices tend to increase once the traffic has grown. However, in March 2018 the price for getting a "Testing" package came at 2,150 GBP. This package comes with a broker review, promo review, a mailshot, and lasts for a period of 8 weeks. There are, obviously, other packages that provide a better sort of exposure and last over a longer period of time.