Loyakk
Loyakk uses the blockchain technology to facilitate communication between businesses. The company recognizes the interconnectedness of all businesses and the co-dependency in the supply chain, which is why it wants to offer a platform that will have standardized communication interfaces allowing companies across different sectors to interact with each other effectively. Loyakk Vega Enterprise Relationship Platform will also offer permissioned sharing of data and accelerated movement of value which will be achieved through the use of smart contracts. "The Vega Enterprise Relationship Platform will enable exchange of data, business context and value in a secure, permissioned, verifiable and immutable manner. Enterprises can share sales and deal data, actionable intelligence, leverage and drive automated processes via smart contracts and do business with anyone across the world as long as they create value for the end customer," – reads the company's whitepaper.
The list of companies already using Loyakk Vega includes established brands like SAP and Abbot Labs
The solutions offered by Loyakk will enable companies to operate more effectively as they will have a standardized link of communication and value exchange with many other companies. The key features of the platform include Secure Information Exchange, which gives all users access to the shared and verified data, Workflows, which will be aligned with business processes and Relationship Management, which will allow participants in the system to manage their relationships with others.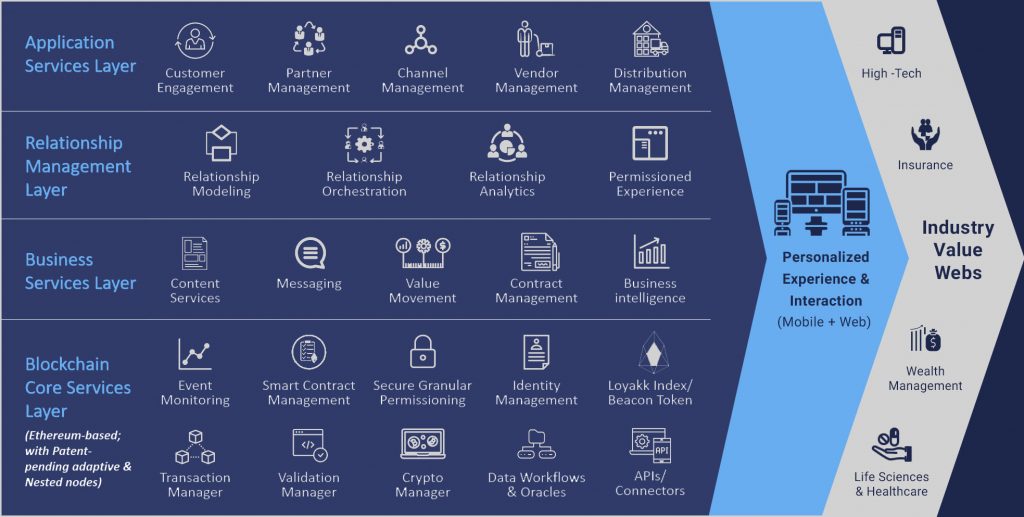 Loyakk has already established partnerships with global companies like SAP, Abbot Labs, Mphasis and more. They use the platform provided by Loyakk for interacting with their partners and customers. During the process, these companies provide constant feedback to Loyakk, based on which the company is able to modify the platform and improve its capabilities. The team behind the platform has a deep understanding of the industry and the technology. "Loyakk is run by a blue-chip team with a potent mix of enterprise software DNA and technical capabilities spanning business applications and blockchain. The team has filed Blockchain Patents, worked on Hyperledger Fabric and Quorum based applications, built Stock Option Trading Systems at ETrade, and High-Frequency Trading Platforms at CMT and Pension," – says the company.