Metromile
Metromile is an insurance company offering a pay-per-mile car insurance. The company was founded in 2011 and is based in San Fransisco. The insurance product is designed for car owners who don't spend a lot of time driving. There is a flat fee that the customers pay so that the car is insured even when it's parked. Other than that, there is a small charge for each mile driven. The company has estimated the average savings for its customers to be around $611 a year. For people who drive under 2,500 miles a year, the savings could reach over $800 and for those who drive about 10,000 miles a year, they are lower but still better than the alternatives. "Whether you barely drive, commute around town, or use the car to get away on the weekends, per-mile car insurance could cut your bill in half," – states the company. Furthermore, the company doesn't charge its clients for any miles over 250 traveled during a day. This way, if an insuree has to take a long road trip, the insurance bill doesn't inflate.
Metromile mobile app has features that offer a superior customer experience
The insurance policies include coverage of bodily injury, property damage, collision, uninsured and underinsured motorists, personal injury protection & medical payments, rental reimbursements, emergency roadside assistance and multiple deductible options. Furthermore, there are additional services that make the company's services appealing. One of them is the mobile application which eliminates the need for cumbersome phone conversations or visits to physical branches of the insurance company. "Even though you're paying less, you can still have the same great coverage that you are used to. We're working non-stop to make sure you have a best-in-class experience every time you interact with Metromile," – states the company.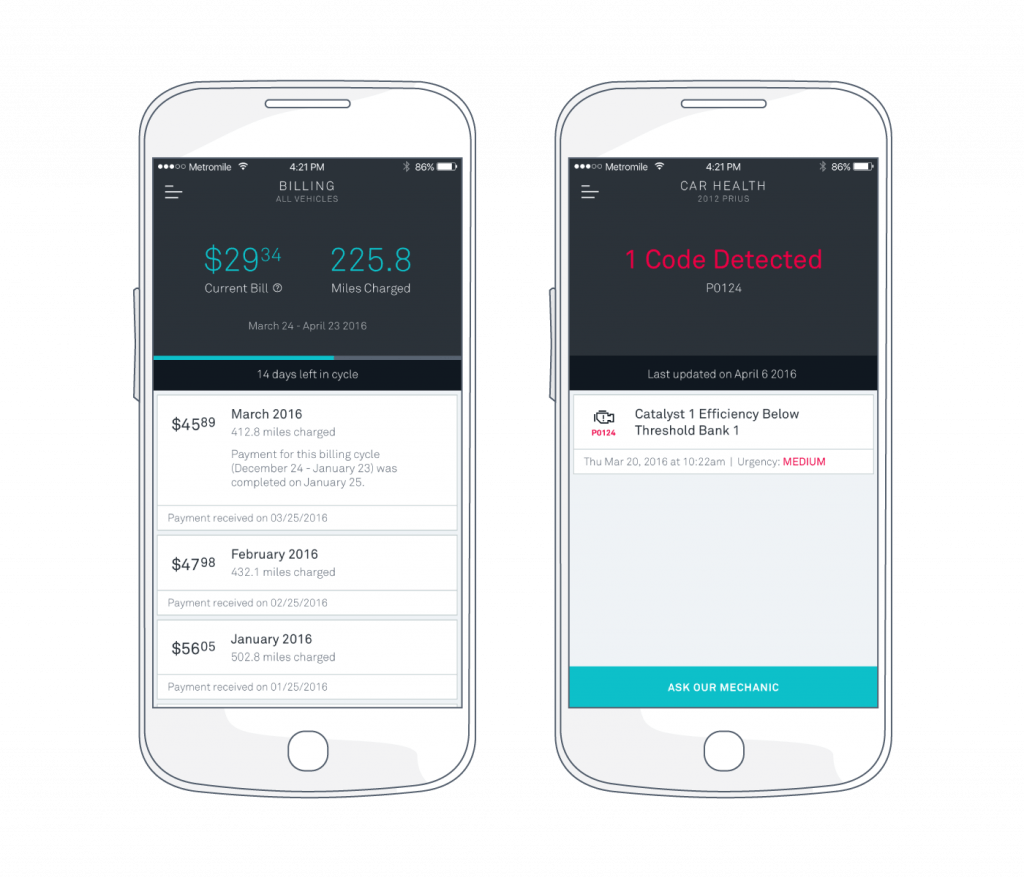 To measure the traveled miles, the customers have to install a Metromile Pulse in their car, which will keep track of the distance. The company emphasizes the fact that it doesn't resell the private information on its users to third parties. With the Metromile application, the users can keep track of their trips and insurance info easily and efficiently. The information available in the application includes data on the speed for each trip, the length of the drive, money spent on gas and much more. In addition, there are other services added to the platform for the user's convenience. For example, the application makes a note on the map of where the user parked their car.