Motif
Motif is a "concept-driven investment platform" that allows its customers to create an investment portfolio based on general ideas, or motifs as the company calls them. These are ideas that don't necessarily translate into anything specific offered on the market. For example, a customer might want to invest in the "robotics revolution", which covers many companies across many sectors. Motif is there to help such customers meet their desires. "No matter if you're an experienced investor looking for a simple, cost-effective platform to build portfolios or a newbie looking for an investment that reflects your interests and passions, Motif Investing provides you with a platform and tools to achieve your unique investing goals," – says the company. Although customization is commonplace with trading platforms, Motif is built around that idea and takes it to a whole other level. The company has already managed to build over 180,000 motifs.
Impact Portfolios fully automate the investment process
One of the products of the company are the Impact Portfolios. These are fully automated portfolios that still manage to align with the preferences of the investor. The company employs the Modern Portfolio Theory to manage its customers' investments. The portfolios directly invest in stocks in five different asset classes. This helps with diversification and reduces risks significantly. In addition, Motif uses a technique called automatic drift protection, which keeps the portfolio in line with the users' preferences. Furthermore, the investments are made so that the taxes are minimized. A minimum investment for such portfolios is $1,000 and there is a 0.25% annual fee. There are several types of accounts offered by the company. The retirement accounts include traditional IRAs, Roth IRAs and Rollover IRAs, while the non-retirement accounts can be individual, joint or trust accounts.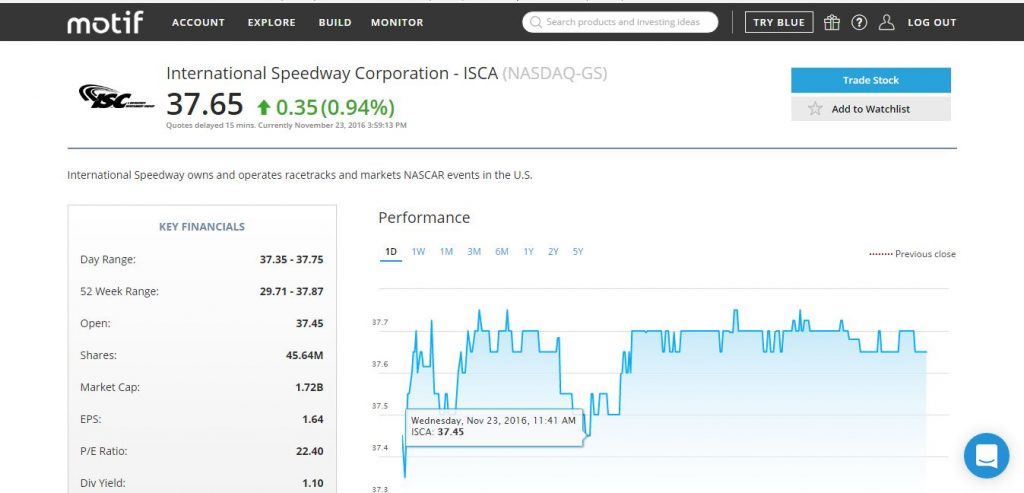 Another product of the company is a trading account. This is where the motifs come in. A motif is comprised of up to 30 stocks and ETFs that are chosen in a way to reflect a theme indicative of the user's preferences. For example, if someone wants to invest in the idea – "All American", the stocks and ETFs will be chosen accordingly to reflect this concept. The company offers over 150 professionally built motifs, but the users have options to customize them according to their needs. The company also promises to add cryptoassets to its platform in the near future.