Rivetz
Rivetz leverages blockchain technology to improve on the existing cybersecurity measures like firewalls, VPNs and passwords. According to the company, cybersecurity damages are estimated to total more than $6 trillion a year. This is due to the ineffectiveness of the security currently in use. Like the project authors explain, current solutions assume that the edge of the network is the network perimeter, while Rivetz goes a step further and pushes the edge of security to the screen of the device. "Rather than a password being the last line of defense, individual devices can be deputized to broker access to valued online assets. The Global Attestation and Identity Network is intended to record and verify the health and integrity of the device using an RvT and blockchain technology," – says the company.
Rivetz improves on the standard 2FA practice by using the device hardware
One of the security enhancement measures provided by the company is the Hardware-Protected 2-Factor Authentication. 2FA has become a standard practice as users are asked to verify their identity through two different sources to minimize the risk of fraudulent activities. Rivetz takes this even further as it uses the hardware of the device to protect the user data. The application generates 2FA codes within the Trusted Execution Environment in the device's processor. Furthermore, these codes are displayed for the user in the Trusted User Interface and thus are never exposed to the Android operating system or any other application in the device. For additional security, the application shuts down the 2FA codes if it notices any changes to the operating system. This ensures that no one is able to meddle with the security even if they manage to access the hardware.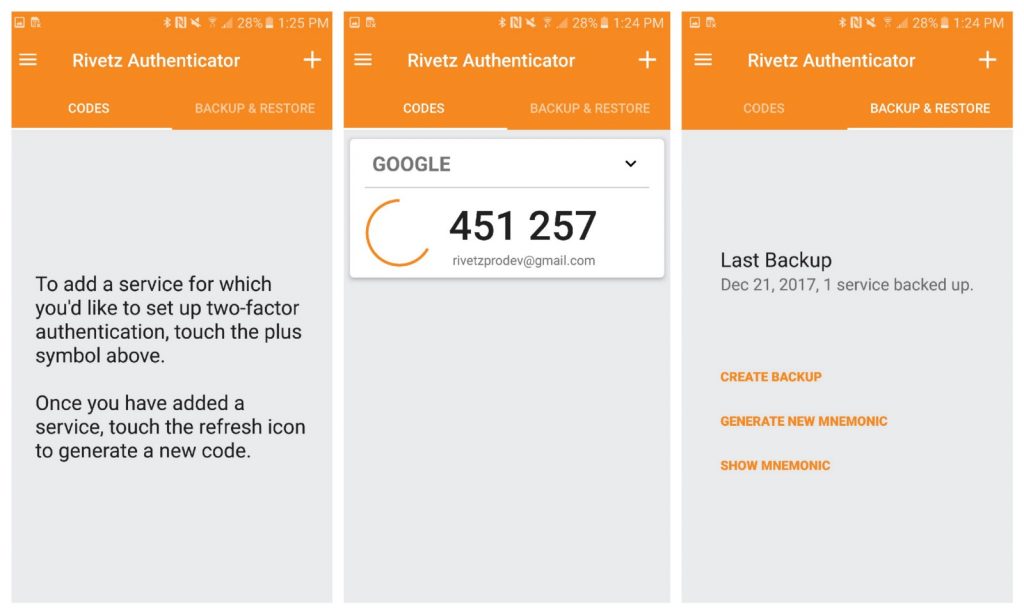 One of the features of the service is a User-Controlled Encrypted Backup. The users have an option to back up their authentication services to an encrypted file that they control with a mnemonic recovery key. Later, this backup can be used to recover the services to other devices. The Rivetz Authenticator can be used with global services like Gmail, Facebook, Coinbase, Binance and more.