Vanguard
Vanguard is one of the largest investment companies in the world which was founded in 1975. It manages about $5.1 trillion assets worldwide and has more than 20 million investors. Vanguard's personal advisor services have also been described as one of the best in the world. "When it comes to investing, your natural reactions can get in the way. It's human nature to overthink, overreact, and, at times, be overwhelmed. With Vanguard Personal Advisor Services, an advisor serves as an emotional circuit breaker so you don't abandon a well-thought-out plan. That helps give you the best chance for reaching your goals, instead of letting human nature get the best of you," – says the company. Before an advisor can guide the customer's behavior, the customers are asked to indicated their goals and expectations. This way, it is possible to track the progress and adjust strategies if the goals aren't being met.
Vanguard's advisors help customers create and manage portfolios effectively
There are several ways in which Vanguard's advisory help the customers. First of all, customers are more likely to make easy mistakes that are often encountered with non-professional investors. The advisors are there to prevent such mistakes. Furthermore, the advisors will create a portfolio from the assets that target the customer's preferences. Individual investors without background or experience in trading might not be able to do this on their own. Tax reduction is another benefit of such advisors.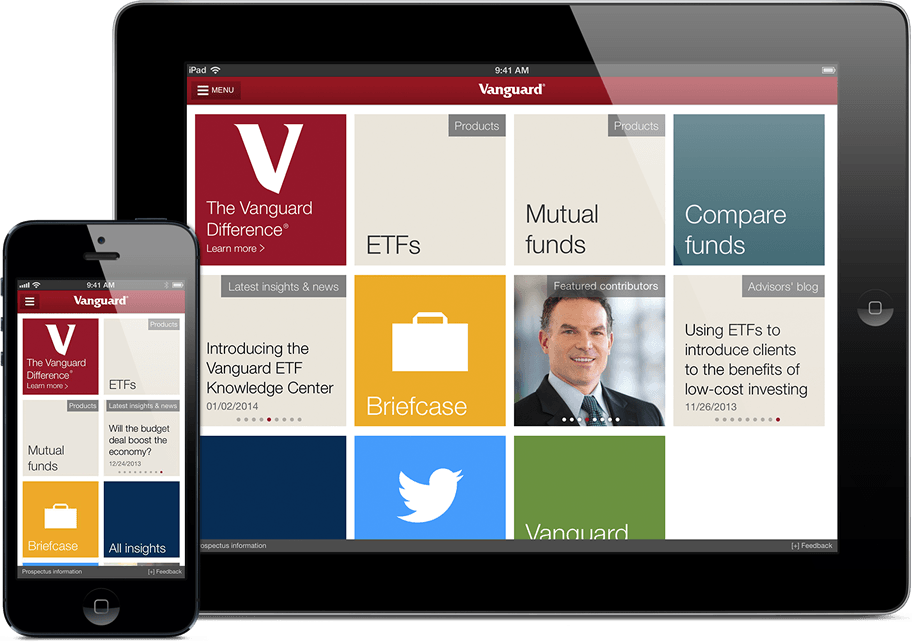 Vanguard offers several investment products to choose from. Mutual funds are one of them. These assets can be used to reduce the risk of the portfolio. ETFs are another option offered by the company. These assets make trading easier as the investors don't have to think about which stocks to pick. ETFs are another great way to diversify the portfolio. In addition to these, the company offers additional investment products like individual stocks, individual CDs, bonds and more. Based on the goals of the investor, the company has various account types. For those planning for retiremenet there are Roth and traditional IRAs, SEPs, i401(k)s and variable annuities. There are also 529 college savings plans to fit different needs. Users can set up individual and joint accounts as well.