Wells Fargo Online
Wells Fargo is one of the biggest names in the banking world. In fact, it is the world's second-largest bank by market capitalization. With the transformation going on in the modern world, it is not surprising that an institution of such resources saw it fit to cater to an increasingly large customer segment which wants to bank digitally using their mobile devices. For this reason, the company has introduced Wells Fargo Online and Wells Fargo Mobile, which enable customers to have access to the financial products on their electronic devices.
Wells Fargo Online services review
The customers using these products have access to various tools and services. Firstly, the users can view and manage their bank accounts using the electronic devices. They can review status for each account, make transactions, pay bills and access online statements. Viewing statements online is more convenient as the modern technology makes it easier to sort and search through the information. Money transfers are also facilitated by the online technology. Wells Fargo has partnered up with various companies to provide high-quality services when it comes to money transfers. One of such companies is Zelle. "Zelle is a convenient way to move money within minutes between friends, family, and other people you know and trust. All you need is your recipient's email address or mobile number. On your mobile phone, you can request money too," – states the company. Another such partnership is ExpressSend, which facilitates international remittances.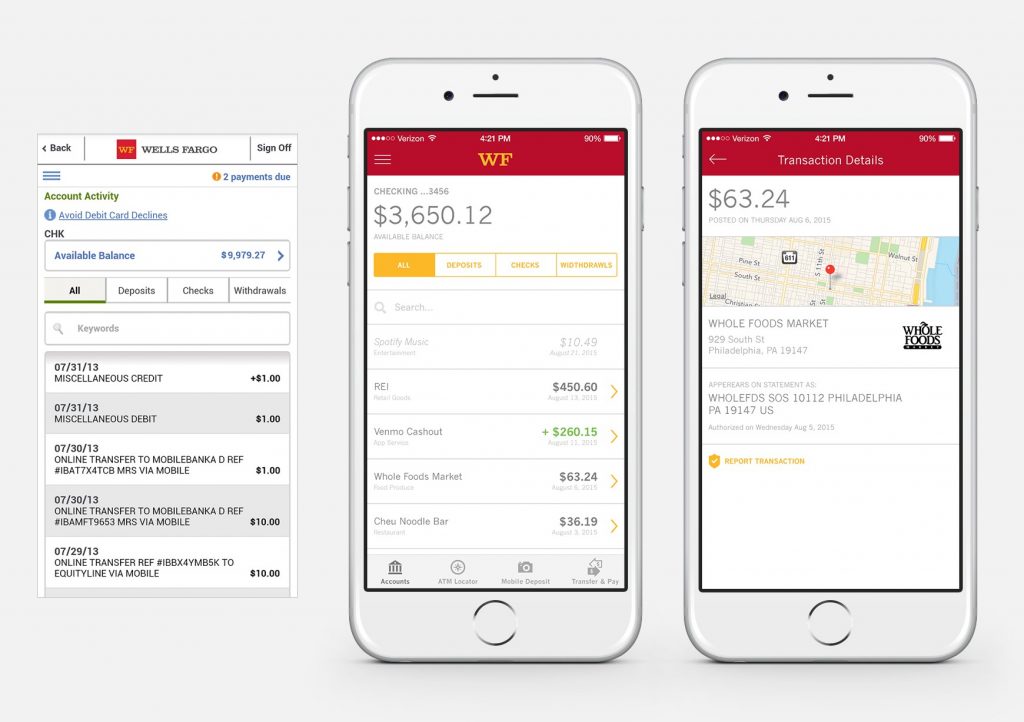 Mobile technology allows users to have access to other banking services like payments. This product can be used with other mobile wallets as well, like Apple Pay and Google Pay. Such payments are more convenient and more secure. "Mobile wallets replace your actual card number with a unique digital card number. This means businesses do not see or store your full card number," – explains the company. If the cards are used with Wells Fargo Mobile Wallet there are the additional benefits of 24/7 fraud monitoring and Zero Liability protection.