Capital.com Review

Reviewing brokers can look like it's easy when you get a first look at it. But unfortunately, sometimes it needs a lot of attention to detail and logic to find out what to rate a specific broker. This is why we always advise our readers to stock up on reviews and look through them before and after checking the website for themselves, hopefully, this Capital.com review will be helpful for you to make a decision. let's delve deeper into the features of this broker.
When it comes to actually getting down and reviewing brokers, first impressions are always very important, but they don't play the deciding role of the review. Imagine you're entering a restaurant that has been furnished very well, they hired a professional designer to make the place visually appealing, so you conclude that the food here should be of equal quality as the design. Sometimes this conclusion turns out to be false because the owners spent too much on designing and not enough on the chef. Capital.com scam can also be using the same pattern with its website. You enter the website, everything looks fine, there's a lot of features and most of the information is easily accessible. But we've seen numerous scammers invest quite a lot in their websites, so let's not get our hopes up just yet.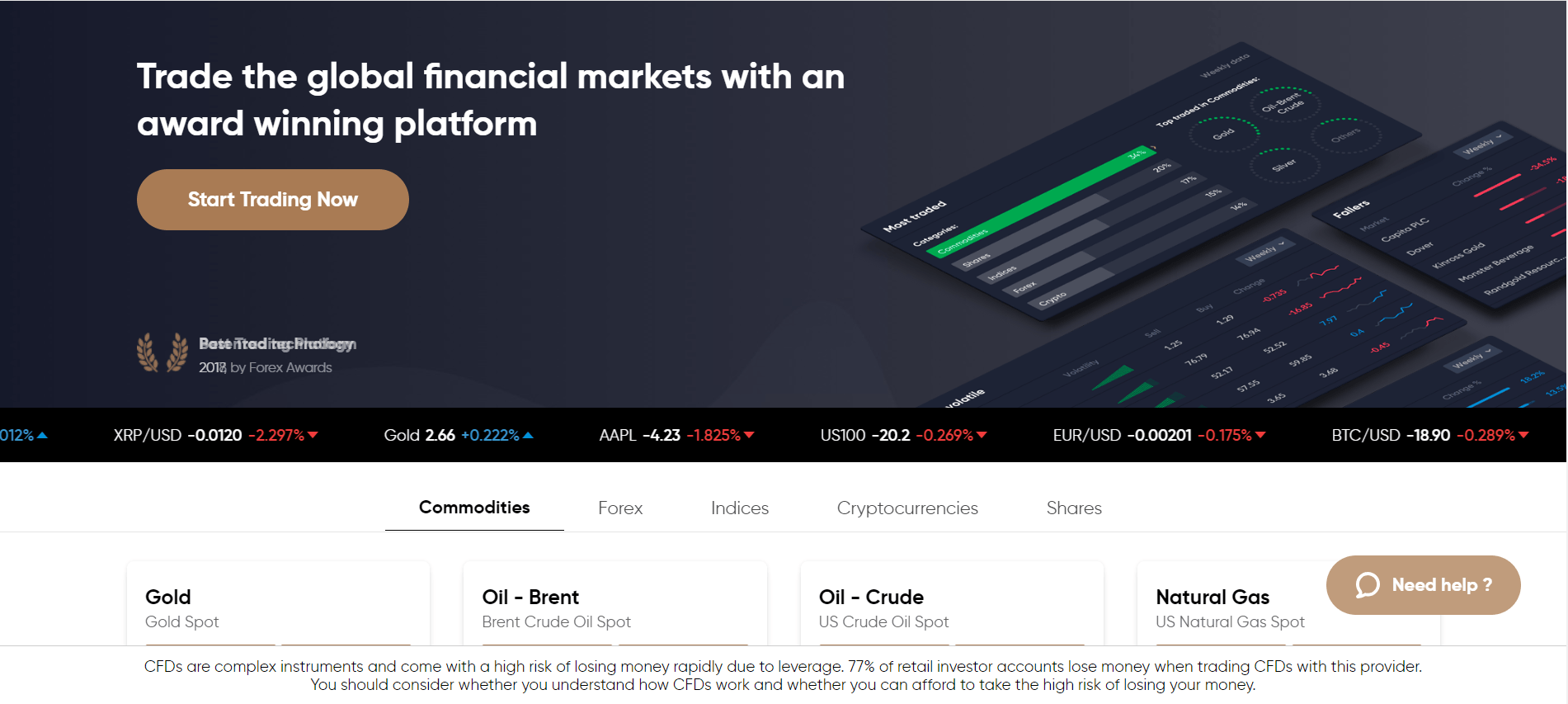 As you can see in the left side of the picture they are featuring a "title" icon, where they are displaying all of the titles they have received in 2018, actually we caught it right as it was about to change. Capital.com fraud would be out of the question if these awards were actually linked to and factual, but unfortunately, our research has yielded nothing about them.
Capital.com Forex broker regulation & license
Most of the times when we visit a webpage's "About Us" section, we expect to be greeted by a large sign screaming the regulator under which's jurisdiction they are. Unfortunately for Capital.com, they make it quite hard to find out their regulator, making us resort to the FAQ section to see if people have asked it and how often.
The question was not found in the FAQ section raising alarms with us because no matter the broker you should always ask for it if it isn't disclosed. If they hesitate or refuse to give you the info, then bail out as soon as possible. For the Capital.com review, we checked out all the FAQ questions and found the broker boasting about their regulator CySEC to one of the customers.
Why reviews don't mean reliability
A lot of the scam brokers we have reviewed have had regulations. What these companies usually do is that they register as a specific entity, they receive a license from the regulator and they start operating. However, in time their scams get exposed so they bail out, rebrand themselves and get licensed with a completely different name that is sometimes hard to link a new company to. The Capital.com scam can also be built on a similar basis. Just because it is the most reliable one for scammers.
Features of this Forex broker
Even though we have a small chart at the beginning of the article where nearly every feature is placed, we decided that the features that Capital.com is offering you needed a bit more clarification.
The Minimum Deposit
The minimum deposit of the broker is quite low, only 100 USD, EUR, GBP or based where the trader is operating from. However please note that this is the minimum deposit from credit cards and crypto transfers. If you want to deposit with a bank transfer you will be met with the same features but with an increased payment of 250 USD and etc. Capital.com FX brokerage is one of the many brokers that offer a very low minimum deposit. We can't say that this is something new because the inviting environment it creates for new traders, but what we can say is that it is equally as dangerous for the new traders, because of the fact that it creates the inviting environment. Remember that beginners are always easier to scam, so they are mostly the targets for these types of brokers.
Capital.com withdrawal system
Withdrawals are not a bad side of the broker, in fact, they offer one of the best deals for it, by not having any fees. However, we could not find any information regarding how long those withdrawals took. Normally you would expect a withdrawal to go through in 1 working day, but we are not so sure with Capital.com.
The number of trading assets
The amount of trading assets on the platform is quite large. They seem to be more specialized in trading stocks than other assets, given the fact that the sheer volume outweighs everything else combined. Capital.com gives you the ability to trade 1621 company shares, 29 Cryptocurrencies, 17 Indices, 10 Commodities, and 68 Forex pairs.
Capital.com WebTrader/MobileTrader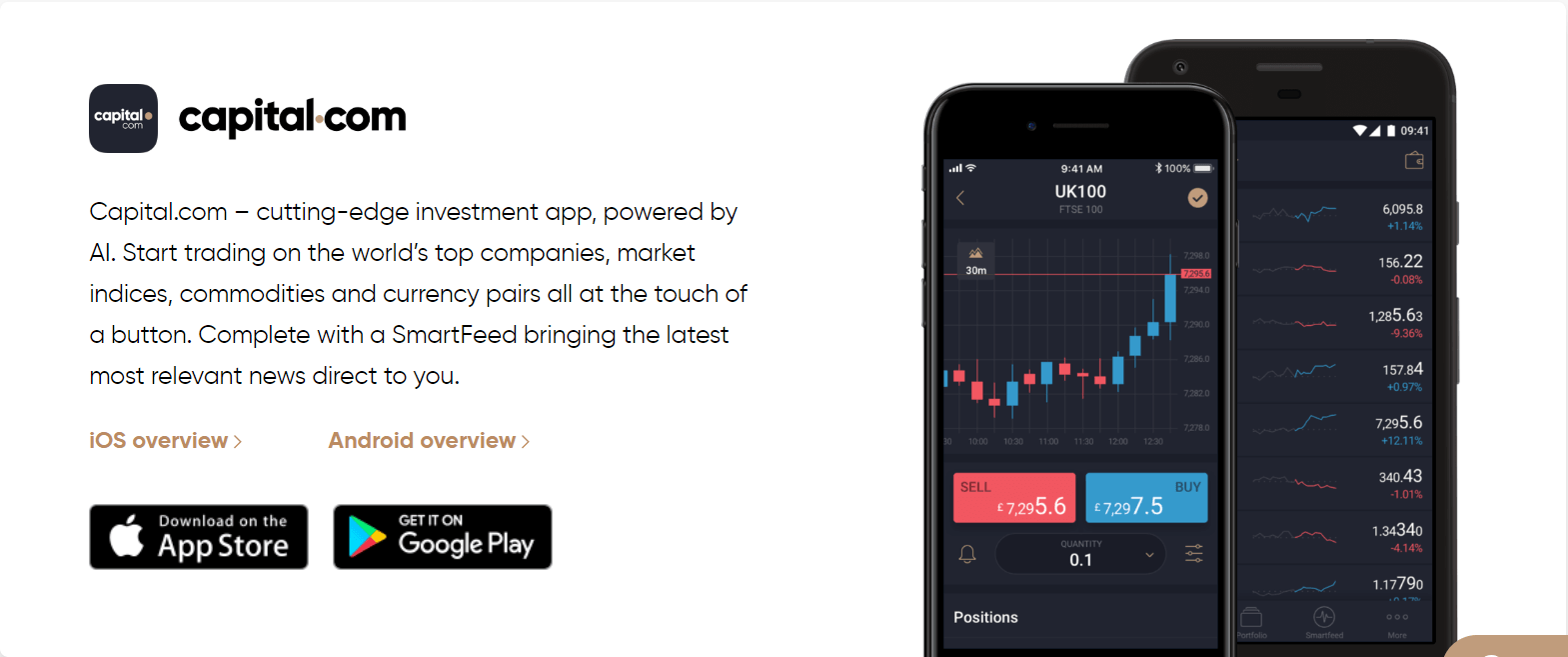 The company does not feature MT4 or MT5, it also disregards cTrader and has already opted for their own designed platform. Right now it seems like their WebTrader platform is in development and will be coming soon, leaving the traders only with their MobileTrader, which is quite a big disadvantage. Not being able to accommodate every type of customer is a large hit to the company's reliability. Their size which they are marketing as well does not correlate well with not having a Web application already developed.
Can Capital.com be trusted?
After much decision making and weighing up pros and cons, we were able to come to a conclusion that, we do not recommend this broker to anybody. The fake size and reliability has fortunately not fooled us and will certainly won't fool you if you have read this review. We hope that reading this review gave you some sort of value and assistance in formulating your opinion about the broker, even though we've already covered much about them, we still encourage you to visit their webpage and do your own research. Good luck!