Around $3 trillion is traded every day in the Forex market. In the 1990s, Forex trading was dominated by banks but in the past 10-15 years, retail trading of FX has grown like wildfire. It is true that Forex presents a great potential to a trader to make huge profits but at the same time, there is the risk of making huge losses. This calls for traders to learn a lot about the market before making their first trade if they are to become successful in their trading. More often than not, retail traders visit Forex broker review websites so as to garner as much information as they can about brokers.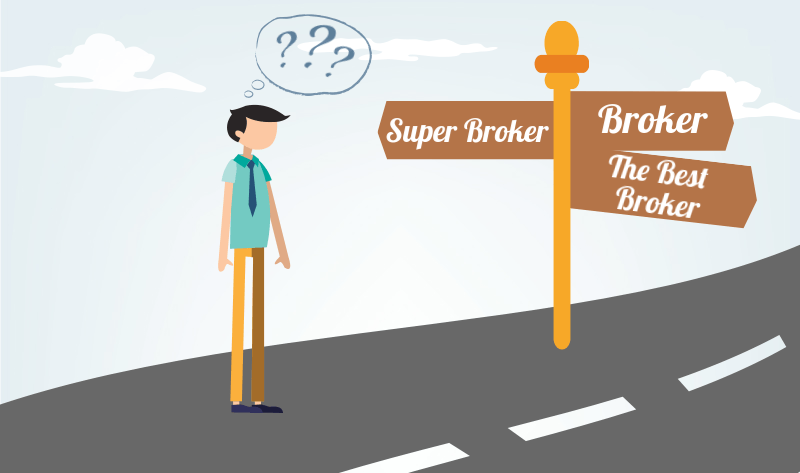 Every other day there is a new forex broker that wants to grab your attention. The brokerage firms are competing to offer new exciting features which make trading for the traders more exciting. The many account options and the numerous features that they offer often make it a bit hard for a trader to identify their ideal broker. On the other hand, the FX market is very lucrative not only for the trader but also for the broker. This means that there are unscrupulous brokerage firms out there that aim to scam traders. For this reason, traders are advised to be diligent when picking their brokers.
Reading FX brokers reviews which are unbiased, and which direct you to the right brokers that match your trading style and level of experience is of paramount importance. Because of the volatility in FX trading and also the negative effect a few rogue brokers have on the sector, FX is subjected to some level of stigma. This also extends to FX broker reviews websites. There are those review sites that are biased and which give untrue information thereby misleading traders while there are those that are well researched and very informative.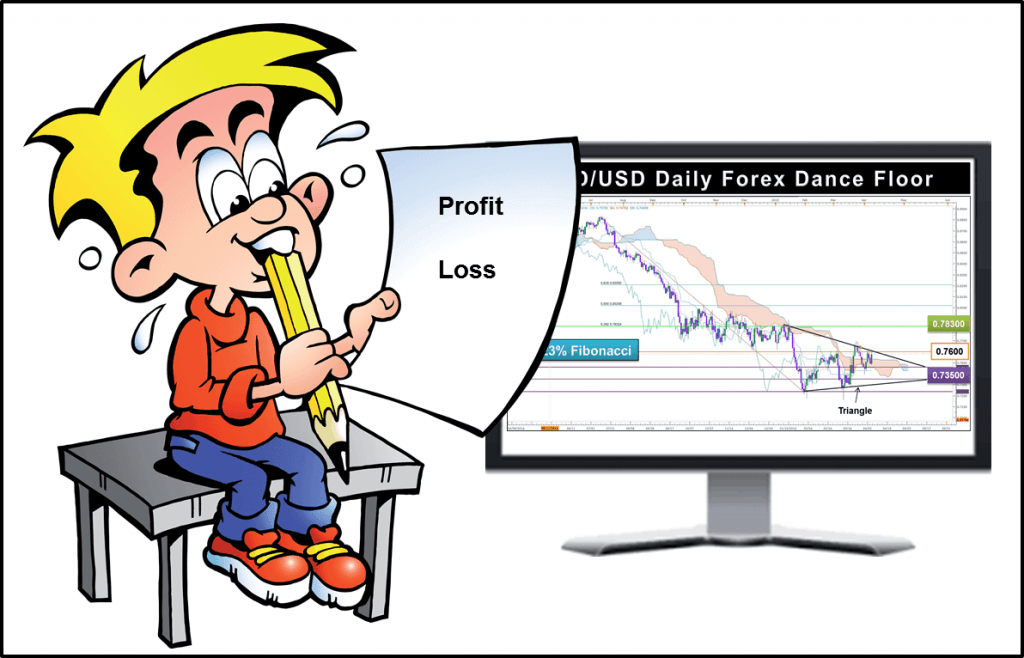 Knowing what features to look for in Forex broker reviews
The internet is awash with information. There is verified and unverified information on the internet. A trader, especially, a newbie should understand that there are reviews of forex brokers which are affiliated to particular brokers. Consequently, this means that the review is likely to be neither objective nor reliable. It is, therefore, important for you to countercheck the information which is found in a review to ensure that it is objective and accurate. Here are the things to look for;
The review should be objective
When it comes to forex broker reviews and ratings, objectivity and impartiality are what you must look out for first. If a review website is unbiased, visitors will trust it and this will lead to an increase in visitors. It is easy to know whether a review is biased or not by the tone used in the review. An overly positive and 'sales-like' tone might mean the reviewer is routing for the broker and an overly negative review might mean the reviewer is biased against the broker. A review should have both positive and negative features of a broker. There are those brokers that have more positives than negatives, but still, a reviewer should be able to pass on the message without looking biased.
There are affiliate relationships between some review sites and brokers. Such relationships often compromise the level of objectivity a review might have. However, these relations do not necessarily mean that a review site is biased. Many of the review sites which have relationships or agreements with FX brokers alert users of such arrangements. This is normally done in writing in the terms and conditions and also by placing banners centrally in the reviews.
In order to remain objective and also seem to be so by the user, a credible FX website will publish a review before any agreement with a broker can be reached. Such a review site will compare all tables, fees, and other features of different brokers before forming an alliance with any broker.
The information in the review
A review should have the relevant information that will help a trader make an informed decision. There are those features of a broker that a review should concentrate on and those that cannot help a trader make a trading or an investment decision. A review that concentrates on what programming language has been used on a broker's website is unlikely to help a trader know what kind of an account to open. Still, a review should be comprehensive enough to help a potential trader not only know the basic features of a broker but also understand the culture of such a brokerage.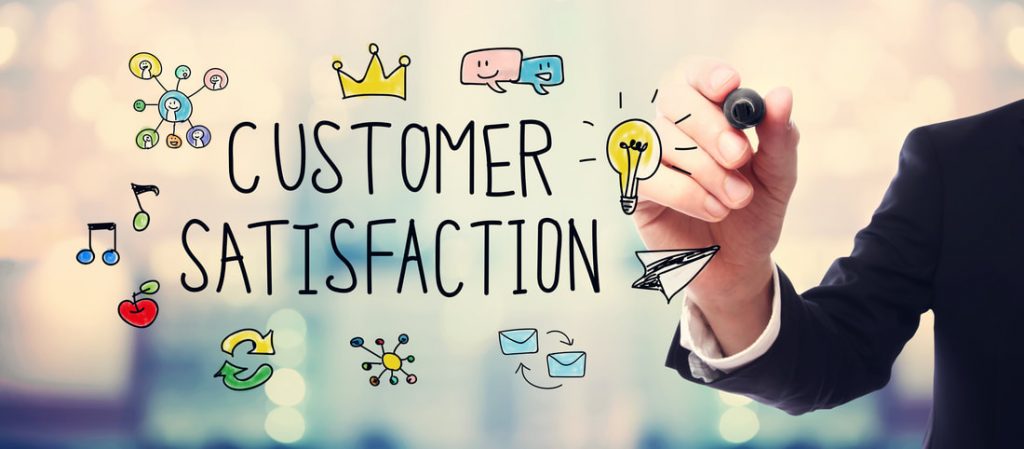 Traders want to read a review which makes them understand what different brokers have to offer. Forex broker reviews which are filled with jargon will prove unhelpful for the intended readers. A complicated review which makes it hard for a visitor to analyze what a broker has to offer is simply making things harder for the visitor. Such a visitor would be better off browsing the brokers' websites and analyzing the information themselves. On the other hand, a review should not have too little information such that it can't help a visitor. A review should present balanced information that captures the main features of a brokerage firm.
Easy to understand and navigate
It should be easy for a visitor to navigate a review website. As the internet has proven, information that is poorly presented is as good as having no information at all. A website that has accurate and well-presented information about a broker will definitely attract thousands if not millions of visitors. If at the same time another website has the same information and a reader cannot understand the website or the content, then very few visitors will be attracted to it. A good website should be designed to help a reader locate what they want with ease.
The best way that forex broker ratings and reviews help users is if such information is presented in graphs, charts, and tables. Such tools not only help users to understand the data presented but also help them make quick analysis by themselves.
Should be insightful
It goes without saying that a review that offers only general information about brokers is not worth spending time on. A review should be insightful enough such that every visitor is captivated by the well-researched information in it. By clearly defining and explaining the different concepts and features of an FX broker which are likely to be difficult to understand for the customers, the review website instantly puts itself at an edge over other sites.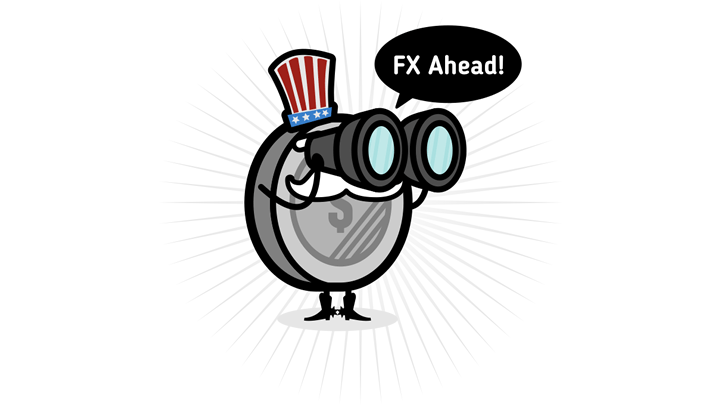 If an FX broker review explains the terms such as leverage, pips, hedging, spreads, and rollover, then the readers will have an easy time understanding the comparative data that such a reviewer presents to them. This also helps a reader determine how one broker's features stack up in relation to another's. The reader will also have an easy time determining what features a broker has which they will be more attentive to. For example, a reader who doesn't want to take a huge risk will go for lower leverage. But this can only happen if they understand what leverage is and how it works.  A reviewer can help in this.
People will generally prefer Forex broker reviews that are more supported by user-generated content like a grading system or testimonials. If a person gives a testimony that they have used a certain platform and they go ahead and describe their experience, other visitors or traders will tend to base their final decision on what such a person said. It is for this reason that a negative review of a broker by a credible reviewer website will almost always tarnish the image of a broker.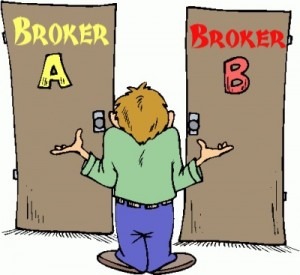 What you should do while and after reading forex brokers reviews
Finding the perfect FX broker takes time and some research. There are hundreds of online brokerage firms competing for your account. To find a broker that offers fast execution of transactions, charges reasonable commissions, and presents a reliable trading platform are some of the things you must establish first. Many brokers offer extra services besides a trading platform. Some will send SMS market alerts, emails on daily trading trends and other FX trading materials. But it all comes down to one thing; how does your broker handle your money? And below are some of the things that you should check out?
Determine what you are looking for
Different Forex traders have different expectations when they enter the FX market. There are those who want to earn just some marginal profit and there are those that seek to make FX trading their career. A trader who has limited capital will gain a lot by fully understanding what leverage is and how it works. By establishing your needs first, you will have an easy time finding the ideal FX broker. Moreover, you will enjoy analyzing FX broker reviews and ratings when you know exactly what you want.
Verify the authenticity of a reviewer
Forex brokers are registered all over the world. But there is a good reason why some FX brokers registered or from particular countries are more popular than others. It is advisable to check the license details of a broker and even confirm such details with the licensing bodies before committing your money. Honest Forex broker reviews will do their research and will help traders establish whether a specific broker is licensed or not. Some of the recognized global licensing bodies include CySEC of Cyprus which also regulates binary options, FCA, FSA of Japan, SEC of USA, and ASIC of Australia.

Do your own research and analysis
This would entail you going through the Forex broker reviews 2018 list and then establishing what it is that you want from a broker. Good research will help you know the commission fees for the trading transactions. You would also know the different brokers who offer Micro accounts and what are the advantages of such an account. Reading the reviews and doing some personal research on the brokers will also help you establish the best broker based on your geological location, capital available, the Forex bonus they enjoy and the support offered by them.
Compare what different reviews are saying
Just as there are different FX brokers out there, there are numerous reviewers too. Read several reviews on a broker in order to have a better understanding of that broker. By reading several reviews on a broker, you are increasing your chances of not only knowing the broker better but also weeding out biased FX brokers reviews.
Forex broker reviews and how to choose the best one
Our forex broker reviews list only the most reputable and best online forex brokers. The choice of which forex broker to choose can be very confusing, especially for inexperienced traders. Our broker reviews focus on what really matters to traders; what is the minimum account size, what leverage is offered, what platform does the broker offer and much more.
Finding the best forex broker – FAQ
Forex brokerage is the one of the newest domains of the financial services industry. It offers many unexploited opportunities to enterprising traders, but naturally comes with a few unique problems of its own. While analysis and forex strategies are crucial in the long run for achieving the great returns desired, the first task faced by a forex trader is finding the best personal choice among the forex brokers out there so that trading with a calm mind becomes possible, away from worries about the honesty and competence of the firm.
How do you find the best forex broker? There's no magic trick to do all the scrutiny for you; of course a period of search and study is necessary. To ease your burden, and help your task, here we provide you with a list of what to seek from your forex broker, so that, even as a beginner, you don't feel like the duck in the desert.
Regulation and Security
Our number-one concern is of course the safety of our deposits, and the honesty of our broker. Fail at this first step, and the sad fact is that no amount of successes will prevent your budding career from turning into a miserable disappointment. Fortunately, the guidelines to be followed in seeking a safe broker are simple and straightforward. Although you can do your own due diligence in finding out about a firm's background by checking online forums, asking questions to the firm itself, and contacting the authorities, there are two things that you must know about in all cases. Is the firm regulated by government authorities? Second, does it implement state-of-the-art technologies for ensuring the safety of your personal information and account details from unauthorized access?
The regulatory bodies in the U.S. are the NFA and the CFTC. Usually, a broker will have a disclosure statement in the "About Us" section of the site, and at the bottom of every page stating its membership of the NFA, in the US, and its being subject to the regulations of the CFTC. In Europe, each nation has its own regulatory body. The UK has the FSA, while Germany, Cyprus, and the Netherlands all have their own regulatory institutions. Make sure that your broker is regulated by them. Never open an account with a firm that is not regulated by a recognized body, however tempting its offer may appear to be.
To read more about local regulations we recommend the following articles.
The other aspect of account safety is encryption, and the physical safety of your account data against theft. Firms like Markets.com and Forex.com take great care about these aspects of safety, but there are also many others that assume a proactive attitude to this crucial side of running a brokerage business. To aid our task, technologies like SSL-encryption are standard in the business nowadays, and if you don't see them implemented, it is time to depart for better, more serious brokers.
Forex brokers reviews of commissions and spreads
The lower they are, the better. Low and fixed spreads are what we seek from our forex trading brokers. In general, paying anything more than 3-pips in the EURUSD pair is not a good idea, and there are some firms offering spreads as low as a single-pip in this most liquid pair. Research your broker's website and make sure that you fully understand the spreads and commissions charged and carefully weigh pros and cons against each other. Just a low commission should not alone be the deciding factor. You may check Forex brokers comparison chart here and see which one has the best fee structure.
Initial deposit
The initial deposit requirement for your forex broker account should be low. But whether you benefit from depositing a really small amount depends on other factors such as minimum lot size, and leverage or margin requirements. A mini account that requires lot sizes of $10,000 cannot be traded very effectively with a $50 initial deposit. You need some buffer area, so to speak, where market fluctuations can be absorbed. That said, the smaller the initial deposit the better, because it is your risk capital, and you don't want to risk too much in any single trade.
Many brokers offer different channels for funds deposits. Credit card and wire transfers, as well as deposits via NeTeller, or PayPal are accepted at many of the more competent firms. The size of the minimum deposit varies from firm to firm, but it is usually between 50 and 500 in a mini account. A standard account will require something around $1,000-2,000 in most cases
Leverage and margin requirements
Keep leverage low. Try to choose a broker that offers leverage as low as possible at the first stage. But it is also possible to keep your leverage artificially lower than the minimum level offered by just trading with a portion of your account value. If you have $1,000 deposited with a broker that demands 100:1 minimum leverage, you can keep your leverage as low as 10:1 by just trading one mini ($10,000) lot with your account. On the upside, leverage is a matter of taste, so whether it is 400:1 or 200:1 is for you decide. Just make sure that you don't play a game of Russian Roulette by taking such high leverage at the beginning stages of your forex trading career. Please understand that increasing leverage increases risk.
Forex trading platform and software offer
There are so many things that can be said about a good forex trading platform depending on your trading style and risk tolerance level, and there is a vast selection of forex platforms to choose from. In general though, the platform should present a comfortable interface with a calm color selection, and the more customization options available, the better. To test the software at the early stages of your trading, make sure that you open a demo account to have a good experience of what is on offer by the broker.
Does the platform facilitate automated trading? Does it let you use scalping strategies? How about the charting package? Does it provide your favorite technical tool? If you're a fundamental trader, does the system provide news flow from a credible financial news provider? How about trade alerts, and mobile trading? There are naturally a lot of things that you could demand from the forex platform, and it all depends on your trading style. If you're a pure beginner, we can recommend the MetaTrader platform. It is very popular, widely available, and once you get used to it you'll have learned a lot about trading already. The MetaTrader platform may appear complicated at first, but it is only a matter of practice, not innovation, or genius before you get the hang of it.
You can preview FX brokers sorted by their platform here:
Currency pairs offered
Although there are a large number of countries in the world, and consequently many currencies available for trading, the fact of the matter is that a handful of majors, and the currencies of a few growing nations in the world, such as the Brazilian Real, or the Russian Rouble, often define the tone of trading in the global market. So the number of currencies available is not as important a point as it might appear. Still, if you have to trade your national currency, about which you're most knowledgeable, in a liquid environment, the availability of different options may become an important point.
Also, if you like to employ special strategies about pegged currencies such as the HK dollar, or the Danish Krone, you will naturally want to look for these as you examine the broker. Similarly, traders interested in the Chinese Yuan will have to do some search because the currency is not convertible, and is not widely available for trading.
Obviously, with an increasing popularity of crypto trading, we cannot skip the importance of cryptocurrencies available for trading at our Forex broker reviews. Hence, today it is quite important to choose a Forex broker that is both a cryptocurrency trading broker and a regular currency broker too.
Customer support
This is where you turn to when there's a dispute or problem, so the friendlier, more patient, and understanding they are, the better. Customer support should preferably never be an issue when you're trading with one of the best forex traders. Their systems run smoothly, and if there's a technical error, they will be swift to recognize and mend it, sometimes on their own. But to make sure that you are safe, it is always a good idea to make a call, even before you have any real intention of opening an account, to see the quality, and endurance of the customer support staff.
24-hour support can also be very important if you're not from North America. Remember that the forex market is active 24-hours a day. So your working hours may not coincide with that of the support staff, unless it is available throughout the day.
Beginner's support
Attitude to the beginner differs among brokers. The demands and needs of a beginning trader are not the same as those of a professional or experienced trader, so even brokers themselves may implement different account packages for different types of clients. As a novice, it's a good idea to seek a firm that makes educating beginners a major part of its mission and business strategy as a forex broker. Some firms go so far as to offer one on training, while others offer the so-called webinars, and abundant online material for your education. Yet others employ real, professional traders in the customer support. It is up to you to define your own experience level, and decide about what you expect from your broker in this respect.
FX broker reviews summary
Choosing the right broker is clearly the most important, albeit basic aspect of being a successful forex trader. By asking the relevant questions about the issues we listed in this FAQ, you will have a more systematic, and thorough approach to this matter, and with a little effort, chose the broker that is right for you. The best luck in your new career.