Forex trading in France is a little bit complicated. Still, it is one of the friendliest countries when it comes to FX trading. Banque de France is the government's agency that is ultimately mandated to regulate financial markets in France. However, Autorité de Contrôle Prudentiel (ACPR) and Autorité des Marchés Financiers (AMF) are the subsidiary agencies mandated with the responsibility to regulate Forex brokers. AMF – France also oversees the regulation of the stock market and safeguarding investors' interests. It is also the body that lists companies on the country's stock exchange. Finding your best France FX broker will require that you check the Autorité des Marchés Financiers (AMF) website (http://www.amf-france.org/).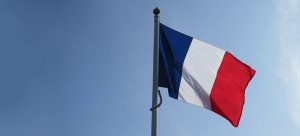 Forex brokers licensed in the UK, Germany or Italy are covered under MiFID. This allows them to provide financial services across Europe. If a Forex broker is licensed and registered in any part of EU and has its headquarters in any EU city, it doesn't need to be registered by AMF too. That is, provided that it's recognized by the EU regulatory agency. This makes it a bit restrictive for a Forex trader residing in France to find a Banque de France regulated broker because they are few.
The French Franc used to be one of the major currencies of the world. It does not form part of the major currency Forex pairs. Still, when it comes to you looking for that top France Forex broker, it is important that you consider whether they allow the withdrawal of Francs from your trading account. You should have a broker whose withdrawal options include francs and Euros.
See the best France Forex brokers and their reviews
As noted earlier, all Forex brokers which are licensed and have their headquarters in an EU member country can as well practice in France. To avoid the problem of overlapping licensing and registration, you will find brokers registered in EU countries alongside those regulated by Bank of France. In France, there are many time-consuming formalities which contribute to making FX brokers avoid setting up an office here. We have done in-depth research and we have come up with a solid France Forex brokers list.
In order to learn all about a broker, you can visit their official website. However, we have come up with concrete reviews which will help you learn more about France brokers. By reading the reviews on our website, you won't be redirected and this guarantees you safety and convenience. In June 2017, French regulators warned traders against five Forex brokers.
Understanding the role of Banque de France and AMF in Forex trading
Banque de France is a large bank and as such has a lot on its plate. It is for this reason that it has authorized AMF and ACPR to deal with the regulation of FX brokers in the country. Bank of France was founded in the 1700s and it has been instrumental in shaping the economy of France over the centuries. It is a member of the European System of Central Banks (ESCB) body which was formed by ECB to ensure that the Euro becomes a strong EU currency. The bank does not get involved with individual complaints relating to the financial market. However, it has provided a structure that relates to a company's operations and which every Forex broker should implement and abide by.
AMF and its role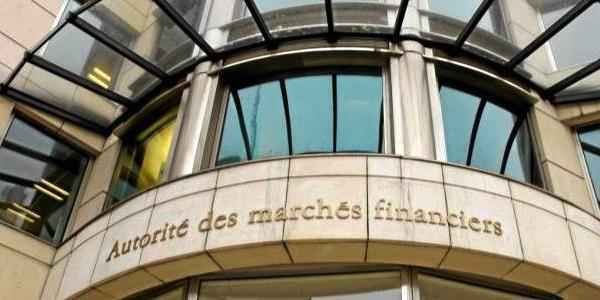 AMF was created in 2003. It is made up of a college which is headed by the president of AMF. It enjoys financial autonomy and acts in coordination with other French regulatory authorities such as the insurance and banking sectors. The body works closely with other related European bodies, professionals and academics in order to come up with better financial regulations.
Autorité des Marchés Financiers (AMF) oversees the following areas;
It regulates the players and the products of the French financial centre
Enacts financial rules and laws
Conducts investigations and controls relating to financial market
Informs investors and proposes a mediation system
AMF and ACPR are supposed to follow certain MiFID guidelines. These guidelines are quite similar to those used on FCA and CySEC. However, the laws used on Forex in France are a bit strict and time-consuming when it comes to implementation. CySEC regulations which are applied in Cyprus are less strict and this is why it is more likely to find a broker registering in Cyprus and not in France. AMF is further mandated to warn traders and to shortlist a broker if they go against the general rules laid out.
When it comes to settling complaints, a trader or any concerned party should first raise the issue with their AMF regulated FX broker. If a suitable response is not obtained, then the issue can be escalated to the ombudsman. A court's decision is sought only as a last resort.
The Forex Scams reported in France
As mentioned earlier, there are quite a few Banque de France regulated Forex brokers. This means that finding a good broker is relatively easy. On the other hand, there are numerous FX brokers that are registered elsewhere and which offer France residents trading platforms. Even though brokers registered in other countries are free to conduct their business in France, it doesn't mean that AMF can't shortlist them as scammers. For a broker to be shortlisted it means that they will not be allowed to trade in France. Getting back on the licensed brokers' list of allowed brokers is very difficult.
AMF maintains a warning list of Forex brokers which have not been authorized to carry out business in France. The list updated regularly. AMF also maintains a list of all the brokers that are allowed to deal in Forex in France. During the update of the list in June 2017, AMF warned traders that if a broker does not appear on any of the said lists they should desist engaging with them. If a trade goes ahead and opens an account with such a firm, then they will be violating the French law.
AMF has been at the forefront when it comes to the war against France Forex scam. This fight has been going on for around one year. The agency has been targeting firms which are in Forex and binary options. Many of these firms which have been listed are those based in Cyprus and Israel.
As a trader, the best place to find top France FX brokers is on the central bank's list. You can also verify the authenticity of a broker's license by picking the information they offer and comparing it with what is on the central bank or AMF official websites. By doing basic due diligence, even the brokers who advertise using false information to lure customers will not manage to con you.
The Euronext Exchange and CFD trading
Euronext Exchange is France's security market. Formerly it used to be called Paris Bourse. It merged with the Amsterdam, Brussels and Lisbon and Matif exchanges in 2000 to form the Euronext NV. Euronext is the second largest stock exchange in Europe behind the London Stock Exchange. The CAC40 is the benchmark used in this exchange and is disseminated real-time. In the broader SBF 120 Index, there are components of the Euronext NV.
Whereas Franc related news does not appear a lot nowadays, it should be noted that France is one of the front pushers for the adoption of the Euro. In fact, some of the largest Forex brokers in France who deal with both the Euro and the franc are also big players in Europe. Euronext offers 5 cash-settled contracts which are listed on the Amsterdam Derivatives Market. These contracts come with the benefit of being exchange-traded hence they can be cleared centrally.
CFD trading and the brokers who offer the services
CFD was quite popular among traders and top France FX brokers in 2012 and 2013. However, according to Industry Trends survey conducted in 2017, CFD trading is shrinking by every day. This is because of a ban on FX and CFD advertisement. The figures shown by the survey for 2017 were 20,500 against 26,000 for 2013. There are many AMF regulated FX brokers offering clients CFD trading. However, the ban seems to be slowly taking the intended effect.