PrimeXBT review

PrimeXBT claims to be a superior young trading platform that allows its users to choose both short- and long-term type of investments. Among the main beneficial features, you can expect to get from the broker (as it states itself), are the easy process of account creation, floating leverage with up to 100x with BTC, ETH, LTC, etc., secure electronic wallets, as well as low trading fees on all assets provided. Currently, the leverage of the broker is 1:100 (as well as 1:2, 1:10, 1:20, 1:50), and there is nothing mentioned about the amount of the minimum deposit. The broker charges two types of commissions: trade fee and overnight financing. The fixed fee that is taken per trade, however, is 0.05%.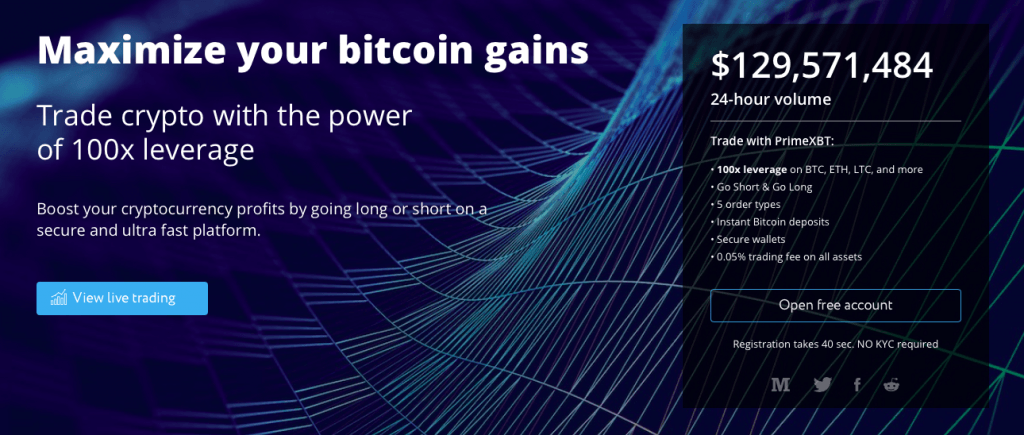 Now, let's take a deeper look at the broker and understand whether can PrimeXBT be trusted or not.
General PrimeXBT review

Just by looking at the website, there is a sense of trust and confidence arising immediately. However, the first thing you will notice once you start 'digging in', is that there is no office address provided. Seems weird, doesn't it? Thus, we had to conduct small research for our PrimeXBT review and look for any information online. And we hardly managed to find out that the company is based in Beau Vallon, Seychelles. But still, that does not mean the company actually has a physical office there. This can just be a juridical address the company was registered at. And where all the employees are located then?
Regulations

Just after checking the website, you won't be able to find information regarding that matter. However, again, we have decided to check everything before making any decision. Maybe that was just misunderstanding or the mistake made by the website developers, right?
No, not really. After checking the FSA Seychelles register (the main regulatory agency in Seychelles), we found out that there is no mentioning of PrimeXBT company there. Which, quite logically, makes us think of PrimeXBT scam being the case here. As there are no tracks of the company being registered under the different name either. Thus, the only thing left to think is that the company was not actually licensed at all.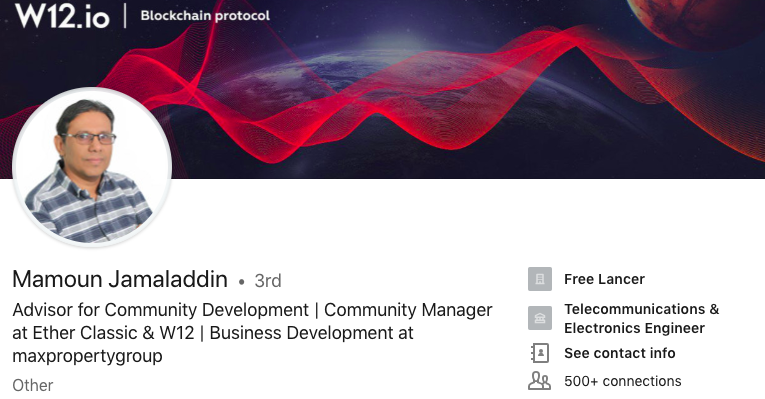 Then, we thought that maybe we can find someone related to the company in any way. And so we did. Mamoun Jamaladdin, has marked that he was engaged within 125 crypto projects, is generally passionate trader, and was even a Community Manager in the well-known Ethereum trading platform. All of that can be found on his LinkedIn profile. However, after being such a valuable figure in the operations of various trading platforms, Mamoun is now working as a freelance Arabic translator. Which in itself seems a bit suspicious. Why though? Did something go wrong with the cryptocurrency trading?
If you are still wondering 'is PrimeXBT legit' or not, then let's move to the next points.
PrimeXBT Scam website
We won't be hypocritical, the website looks quite nice and promising. All of its features are put together nicely and logically. The design looks stylish. So you can tell that the PrimeXBT FX brokerage company thought about that side of the business and most probably hired highly-skilled IT guys. That undeniably is a great plus, as this can definitely divert attention from the flaws the platform has.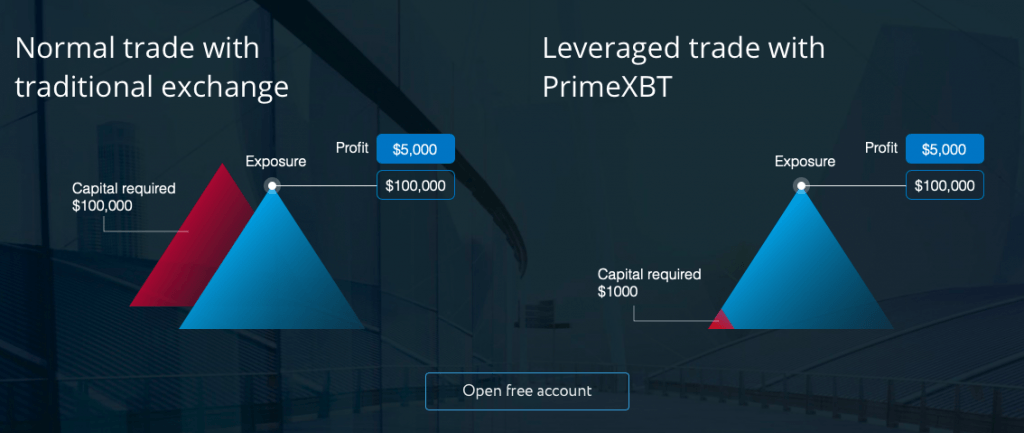 You won't find any typos there. However, as a minus of the website the absence of other language options might be noted. That, in turn, can only justify the negative PrimeXBT opinions out there.
If you scroll at the bottom of the page, you will find a huge warning there that basically says that the platform is not responsible for possible losses and the material provided on the website cannot be considered as direct advice for the trading. Okay, obvious. However, we might say, seeing such a huge message dedicated to saying that the company is not responsible for anything might be quite frustrating and terrifying even. Then what about the high level of security and safety that is granted by the platform?
Presence online and reviews about the platform
What we were really surprised by is the amount of highly positive review about the platform saying that this is the most suitable broker for the ones who begin trading. Which might have been the case if PrimeXBT reviews were completely legit and free of fraud. As we all know how opinions online can be easily bought.
However, again, we would like to note that the website of the platform was done really nicely and it's easy to navigate across it. You don't have to spend an hour just trying to find the information you need. This could actually increase the PrimeXBT rating, if not other flaws.
Signing up/creating an account
The developers of the platform guarantee that it won't take more than 40 seconds for the trader to create an account on the platform. Which actually is close to the truth. As you don't need to indicated much of a personal data to register an account.
The broker does not have a Know Your Customer (KYC) principle implemented to its operations. Which is weird and cannot be considered as a plus itself. That solely can justify the PrimeXBT fraud ranking. As the KYC principle was created in order to protect the system and its users from any cyber attacks or money laundering in the first place.
Software used
There is no information available on the website that would tell about the trading platform used. Neither it lists the trading tools available.
Everything the website can offer is simple explanations of what long- and short-term investments are, or how the leverage works. When it really comes to the performance of the broker itself, you won't be able to find something anyhow helpful. And we feel like the whole PrimeXBT review is consisted from us saying that there is nothing available about that. As, unfortunately, that is the exact case with that broker.
Oh, and, of course, neither you can find any information about the types of account they have to offer. We could not find any info about how the PrimeXBT withdrawal process takes place. So who knows, maybe you won't even be able to take out your money…
PrimeXBT FX broker affiliate partnership offer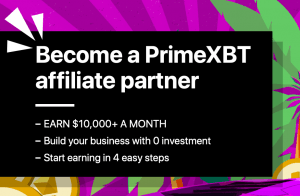 The one thing interesting about that broker is the affiliate program they are offering in order to increase the leverage. Basically, you need to do the work instead of the broker, isn't that interesting? So, the more people you attract, the higher interest from commission acquired you might get.
We see that as the PrimeXBT Forex broker not doing the job fully and trying to delegate it to users by creating an illusion that it allows you, guys, to earn more.
Review summary
All in all, we see the platform as a nice educational source, you can go there, check out the things they are telling about the leverage, how the trading process happens, and leave satisfied with new knowledge. But we don't see that as a place you can more to trade. Even though the leverage rate is quite good, and they have several cryptocurrencies to trade with. However, it is enough if you have no idea how to implement that and how to raise money out of that?
So, drawing the bottom line, we may only say that we did not develop a positive PrimeXBT opinion and, thus, cannot recommend you to trade with that broker.
★★☆☆☆

based on

5

reviews
Overall rating:
Disappointment
★☆☆☆☆
After reading great reviews online, I thought the broker will be nice to trade with. But well... I was wrong, the PrimeXBT is a total scam and would never recommend trading with it!
"
Misleading broker
★☆☆☆☆
I traded with primexbt and was never able to withdraw my funds. It is unregulated scam.
"
Scam
★★★★★
This is a pathetic broker
"
Beware!
★☆☆☆☆
I threw away my money on this site! Poor customer service left waiting over an hour. The pay scale is obviously tipped in Prime xbt's favor. I would win a trade and get paid tiny amounts and when i would lose a (smaller) trade it would take hundreds of dollars off me the leverage is there solely to confuse you and so they can steal your money funny how my activity records disappeared when i made a complaint! BEWARE people no KYC means no protection and they bought the platform from Covesting so no effort was put into the platform it was purchased and it's sole purpose is to extract money from the uneducated
"
Scam
★☆☆☆☆
The whole website is a scam
"