Exness Broker Review – for those who appreciate the quality
Broker companies, nowadays, are essential for the relations between trader and buyer.  One of the famous and high-quality broker companies is Exness which provides its customer with well-developed service. There are many advantages we can notice for Exness, for instance, its minimum deposit and the fact, that it provides customers with trustworthy security. We will talk about them later more specifically.
There are many Forex brokers around the world. So which should we really trust? Are there any criteria to evaluate the quality or trustworthiness of the broker? And how can we make the right choices between so many companies?
These are the most frequently asked questions that we ask ourselves when we want to try trading with a broker. That's because the marketplace is actually full of scammer and fraud companies. But there are also many brokers, which offer customers high-quality service.
Today I'm gonna introduce you to a review of Exness Forex broker. So, let's see if we can trust it or not. We'll give you all the main information about Exness, which you should know.
Exness Forex broker review – First Impressions and Website
Until I go through the detailed review of Exness Forex broker, I'm going to show you what we see first when we go on the company's website.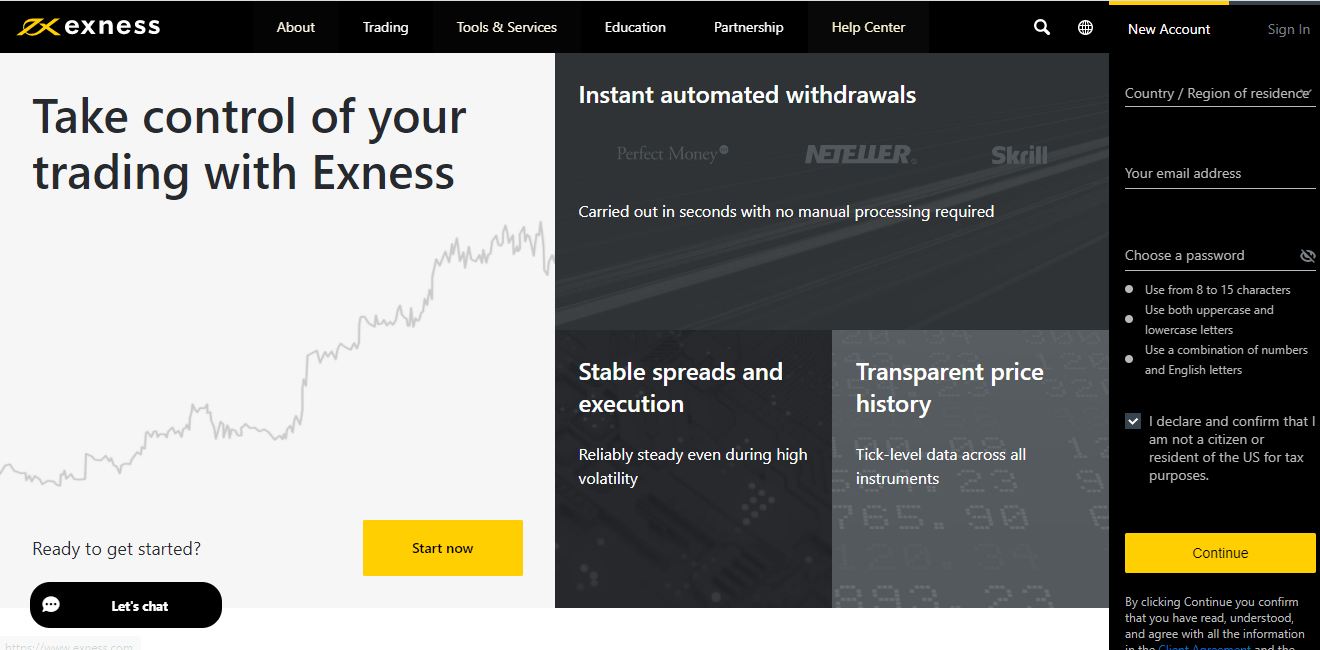 The first impression means a lot. When we go on Exness web we see that there are many options we can choose to get the exact information we need. Here is:
Information about the company in the field of about, which gives us information about its history and processes which are taking place in the company. What's more, there is contact information in it, financial reports for transparency. Here we'll find also stuff about regulation. Also, we'll get information about legal sides and careers.
Next, there is a trading field, which tells us about trading with Exness. For example, we can find here information about accounts and see conditions: look through the contract specifications, leverage rules, and trading hours. Everything in these fields is detailed and full of information. This field is quite essential for the review of Exness Forex broker.
We can see here, also,  tools and services field. Tools are useful for making decisions, whether it's worth trading with at this moment or not. For the same reason, we can find here market analysis and trading platforms. So, it looks like everything is provided here for customers to gain their income.
In that case, if there are some issues, the company offers us a help center and Post-Chat. What's more the company gives us their mail for further questions.
So, it seems, that, the first impression is pretty good about Exness. Now, it's time to get into the details.
Reviewing Exness – Commission levels
Above we mentioned some of the basic information we get from Exness website. In this part of the review, we will see some commission levels found at Exness.
Trading commissions
At first, let's talk about the trading commission which we face while trading with Exness. The most significant commission type which we find on Exness is a bid/ask spread.
There are several trading accounts available at Exness, but some accounts have a low fixed commission, such as Raw Spread and Zero accounts. Each of them has its own advantages and each of them has its commission per lot/side. While there are Raw Spread and Zero accounts with commission fees, there is a Pro account, which has no trading commission.  What's more, there is a Standart account, which is the most popular and it fits all types of traders. The minimum deposit on the standard account is 1 USD. The leverage on every account is 1:2000. So, it looks like, that Exness offers us acceptable prices to trade with it and to gain more money.
Non-trading commissions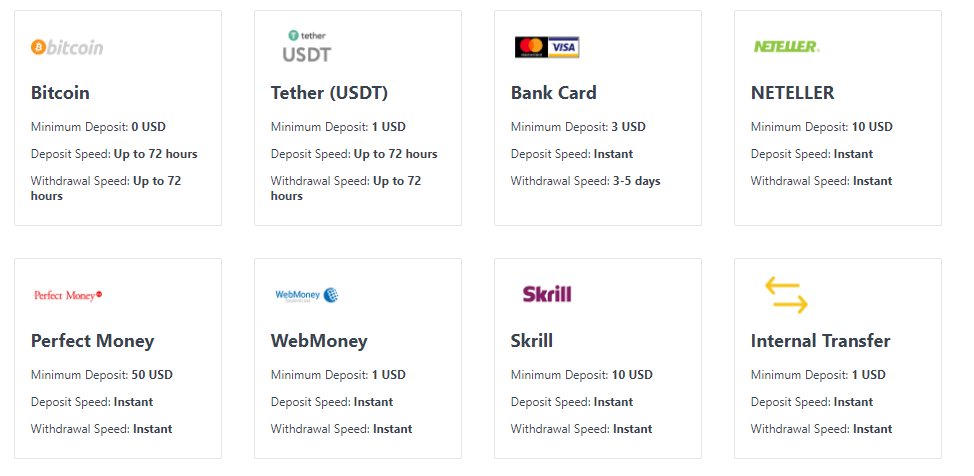 In most cases, the customer only needs to make a minimum deposit of 1USD. And, what's important, the broker also gives information regarding the time needed to process payments. In most cases, payments are made instantly and give traders a chance to feel extremely comfortable while collaborating with Exness.
As for the non-trading fees, there might be some charged by the payment issuers. So, it is always a good idea to check this information with your issuer and see if they are charging any commissions for such payments.
Exness regulation review – background and licensing materials
To avoid collaboration with untrustworthy companies, it is always essential to know some basic facts about it and mostly, licensing methods it has. So, I'm going to give you that kind of information about Exness and then conclude it looks trustworthy or not.
Exness Group was founded in 2008. Soon, it started to grow faster. More and more people were interested in trading with this company, so, nowadays the number of active clients is more than 140,000. It's important to consider the 2010 year's index which was barely 3,600.
Here are statistics, which show the data for 2020. In December we see, that Exness hit the record number of clients.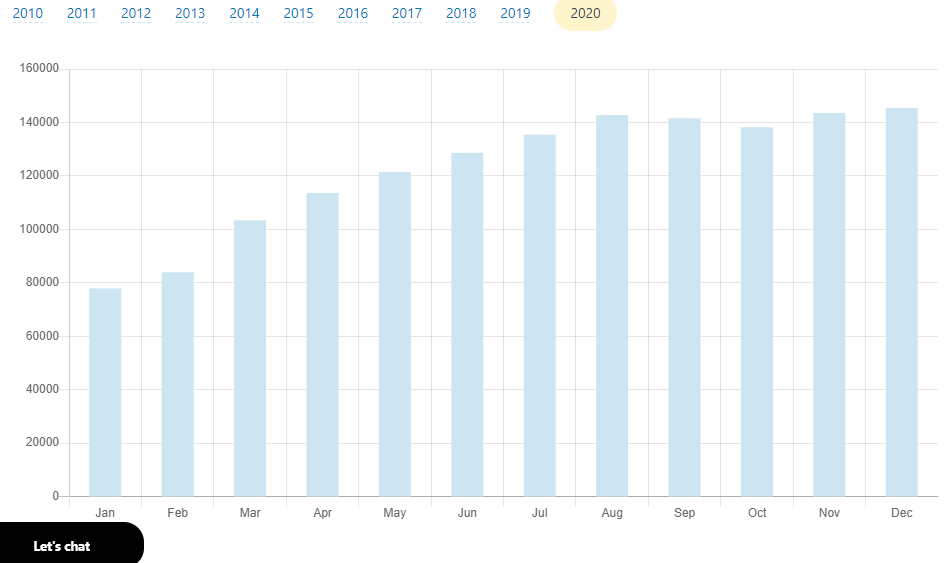 So, from reviewing Exness we see, that company is growing faster and that's because many criteria are convenient for customers and are mentioned above and will be mentioned below too.
One of the most things, I like about Exness is that it offers support in 13 languages and allows clients to get services in 15 languages.
Now, it's time to talk about company linked regulations and Exness Group Licenses.
There are several licenses to which Exness Group is linked to:
Financial Services Authority (FSA)
Financial Sector Conduct Authority (FSCA)
Cyprus Securities and Exchange Commission (CySEC)
Financial Conduct Authority (FCA)
On the website of Exness, there is quite a lot of information about licenses. In which country they are registered, where they spread their jurisdiction, and so on. What's more, all of the mentioned licenses have their own web-sites which even give us additional information about them. Also, it is one of the significant aspects that 2 of the regulators are considered some of the best financial agencies in Forex. So, it seems that these licenses are trustworthy for many brokers. The trustworthiness of these regulators, besides, means that there are many reasons to trust Exness.
What is also vital, is that company provides its clients with fund protection mechanisms. To have a sense of safety and to protect your account and money, Exness Forex broker is using one of the popular and trustworthy protection mechanisms, such as:
Negative balance protection
Account segregation
Customer compensation fund
So, I think, that these data tell us quite a lot about the company, its achievements and what's the most important its reliability and trustworthiness. By providing these kinds of services customers feel that their money is safe and Exness does care about its customers.
Review of Exness – What bonuses does Exness Forex broker offer?
There is some kind of bonuses which provide Exness to take and we will see it after Exness Forex Broker review.
There are certain programs that the company offers its client, and the bonus from that program is calculated as a percentage of the Net Deposit. The formula which shows us how the sizes of Net Deposits are counted looks like this:
("Funds deposited" –  "Funds withdrawn") x "percentage of Bonis i.e. %"
So, Exness provides additional bonuses for those who want to take it via its specific programs. The programs have their terms and conditions, which are sent to the customer. After customers verify they accept everything, they will get additional finances from Exness' program.
Exness account types and how to sign up for them

As I already mentioned above there are several kinds of accounts on Exness. Now I'm going to review them in detail. But before that step, we should see how to register on the website.
The registration form on the web is on the right side and it looks like this:
As we see it is quite easy to register on the website. Everything you need to join Exness Forex broker is information, which includes:
Personal information, like full name, the country or region in which you live, and e-mail address. And what's important acceptance of the company's terms and conditions.
In case if you want to have a full-fledged account you'll need to add more information after taking these steps. The information you'll need includes:
Uploading the document which verifies your identity. For example ID, Passport, driver's license.
Deposit funds, which are using at least one available paying method.
Okay, now it is time to talk about account types and see which of them is the most profitable for clients.
First of all, we should say that Exness offers us 3 kinds of Trading Platforms: MT5, MT4, and WebTerminal.
Let's start with the Standard account.
Standard Account
In the case of MetaTrader 5, the minimum deposit we need s just 1 USD. Also, as we already mentioned is the most popular type of account is customers. Its trading instruments are Forex currency pairs, metals, cryptocurrencies, energies, indices. It requests no trading commission, it is spread from 0.3 and the request of minimum lot size is 0.01. What's more, there is an unlimited number of positions and it's swap-free for Muslim countries.
Standard MT4 account has almost the same conditions, except that leverage is 1:unlimited, its minimum deposit is, also, 1 USD and it has no trading commission too.
Raw Spread Account
Raw Spread MT5 account has the lowest raw spread and a low fixed commission. Its minimum deposit is 200 USD and leverage is up to 1:2000. It, also, has an unlimited number of positions.
Raw Spread MT4 account is almost identical to MT5 account, but the main difference between them is leverage, which for MT4 account is 1:Unlimited.
Zero Account
Zero MT5 accounts provide 0 spreads for 95% of the trading day on 30 pairs. It has a commission which is from 3.5 USD and its minimum lot size is 0.01. It's also swap-free available for Muslim countries.
Zero MT4 accounts are similar to MT5 accounts. And the difference as it was about raw spread account, is leverage, which here is 1:Unlimited.
Pro Account
Pro account has excellent fill with no trading commission.
MT4 Account offers us some advantages which we can get, for example, its minimum deposit is 200 USD and leverage is up to 1:unlimited. Furthermore, it is spreading from 0.1 and has no trading commission. Like MT4, the MT5 account has a minimum deposit of $200, spreads from 0.1, and has no trading commission. But the main difference between these two platforms is that MT5 has updates, which makes its use more comfortable, and its leverage is up to 1:2000.
So, as the review of Exness Forex broker shows us, it offers its consumers extremely fitting accounts with affordable prices and profitable conditions.
Exness withdrawal review – Deposit and withdrawal methods
As I already mentioned it is necessary to have a deposit on your account. Like accounts, there are different kinds of financial platforms, which power deposits and withdrawals too. But the number of these methods are plenty. That means, that the chances to find the most comfortable methods are high.
Okay, let's see the conditions of these methods:
Bitcoin: minimum deposit – 0 USD, deposit speed up to 72 hours, withdrawal speed – up to 72 hours.
Tether (USDT): minimum deposit- 1 USD, deposit speed – up to 72 hours, withdrawal speed – up to 72 hours.
Bank Card: minimum deposit- 3 USD, deposit speed – instant, withdrawal speed – 3-5 days.
NETELLER: minimum deposit- 10 USD, deposit speed – instant, withdrawal speed -instant.
Perfect Money: minimum deposit- 50 USD, deposit speed – instant, withdrawal speed -instant.
WebMoney: minimum deposit- 1 USD, deposit speed – instant, withdrawal speed -instant.
Skrill: minimum deposit- 10 USD, deposit speed – instant, withdrawal speed -instant.
Internal Transfer: minimum deposit- 1 USD, deposit speed – instant, withdrawal speed – instant.
So we can see, that there are many methods, which offer us advantageous services. And that's not all. Many customers reviewed that transaction times and deposit conditions are quite well and profitable.
Exness broker review – Trading Software
Exness offers its clients three types of trading software:
MetaTrader 4
MetaTrader 5
WebTerminal
So, as we see, there are some options which we can choose by their characteristics. Let's review the above-mentioned trading platforms.
MetaTrader 5
It is the modern trader that offers us excellent features, including the development environment which can be launched directly from the terminal and new programs automatically appear in MetaTrader 5. What's more, MetaTrader 5 has some impressive features too which help customers to operate in a short time.
MetaTrader 4
MetaTrader 4 has features that help people to make their trading flexible. Also, what is important, it is the world's one of the leading platforms, which is used for trading in the financial marketing sector. Exness allows us to download this platform from the web-site. MetaTrader 4 can suggest us analysis, which is extremely useful during trading.
WebTerminal
WebTerminal is a platform that is easy to use during trading. It doesn't need any downloads or installations. And it is armored with more speed and security than MetaTrade4 and MetaTrade5. What's more, it has all types of trading operations and basic analytical objects.
So, based on the information given above and while reviewing Exness we see, that broker gives us access to the platforms which are leaders in their field and popular with customers. What's more, they give customers access to the things that are quite beneficial.
Customer Support
Almost everything, that customer needs to know about Exness Forex broker and operations, which are linked to mentioned company, is on the website. But there are some circumstances when people need to get support. So on the website, there are different kinds of ways to communicate with the representative of Exness.
Firstly, when we go on the website, the first customer support service we see is a live chat, which is on the left below a corner. After experiencing this chat, it was kind of helpful. The website has a chat-bot, which offers you options and gives answers to the most frequently asked questions. But if the customer needs support that's not about some kind of basic issue, chat-bot cannot give you high-grade support.
In case, if chat-bot cannot help, there is e-mail support, which is in the field of "Contact Us". E-mail support works quickly and that's what I liked the most about Exness customer support service.  Usually, companies tend to late answers on e-mails, but Exness was definitely fast.
After long searching for phone support, I couldn't see it on the website. So, I can't actually tell whether it is good or not. But if there really is phone support and the customer can't find it, it looks like a problem.
There are social media links too on the page of Exness.  According to the data we can see on social media, the company has quite a lot of followers. Also, its number of followers is actually higher than the average followers of the other broker companies. For example, on Instagram, they have more than 91k followers, on Facebook, the number of followers is higher than 453k, on Twitter it is followed by 12.8k people, on Linkedin, it has more than 14k followers and on Youtube, Exness has almost 29k subscribers. I've messaged them on Instagram and Facebook. On Instagram, their answer was as quick as on Facebook.
Besides, the numbers above show the popularity of Exness, so it means, the company has the name of the trustworthy company in customers.
So, can Exness be trusted??
To conclude we believe that there are many reasons why you should trust Exness and why you should trade with it.
Information, which we discussed during reviewing the company, says that Exness is a trustworthy broker. The main reasons why we consider it as a reliable company are the licenses which give us a guarantee of the safest trading.
What's more, there are many options which the company offers to its customers. There are many features that we found both in trading software and deposit and withdrawal methods. So, Exness is a broker, which not only cares about the safety of customers' property but who makes its company a comfortable place, with various features for trading. So based on the review of Exness company and taking into account everything we have discussed, we recommend trading with this Forex broker.