Grand FX Pro Review – Is it a trustworthy brokerage?

There are lots of aspects of Forex trading a person needs to prepare before actually starting trading. Along with becoming more knowledgeable and getting the gist of market basics, selecting the right trading partner is a no less important task.
The world of Forex is full of online brokerages with seemingly credible trading platforms. In this abundance of service providers, it is especially difficult to find the one that abides by high financial standards and isn't just another scammer.
Having said that, though, it is not necessarily impossible to find a trustworthy Forex broker. It just takes more time and effort as you need to conduct small-time online research, reviewing various aspects like software support, licensing, and trading terms and conditions.
In this Grand FX Pro review, we're going to do just that. So, strap on, and let's get started!
The website overview
First off, we have to start our review with the website. And before anything else, we cannot help but notice that it's not the most well-optimized websites in the world. When opening in Google Chrome, the website doesn't load in full and shows only the small portion of the whole interface.

But besides that, there are other aspects that are also pretty low-end. For instance, the design of the interface has this Windows 98-kind of look with grey bezels and uninspiring buttons. Even the wallpapers don't really click into the whole ecosystem.
As for the informative side, we have to give the Grand FX Pro Forex broker some credit. While not necessarily the most genius thematic separation ever, the website manages to convey information about almost everything we needed to know, be it licensing, financial platforms, or trading numbers.
Then there's different account types, six to be more specific: Basic, Bronze, Silver, Gold, Platinum, and Black. Each of these accounts has lots of similarities like 24/5 support, education center, and price alerts, while some of the more elite features like the expert intro session or live webinars are only available for more high-end accounts.
When it comes to trading software, the Grand FX Pro WebTrader and desktop platform are available to the traders. Our only opinion on this section is that we'd be happier if we saw MT4/5 or cTrader – more universal and safer trading platforms.
The license
Next up, let's talk about the license. At the very bottom of the website, there's a small footnote that says Grand FX Pro was registered in St. Vincent and the Grenadines. The license was issued by the country's Financial Services Authority (SVGFSA).

Now, what should we make of the SVGFSA license? Is Grand FX Pro legit by having this regulatory material? In our opinion, the opposite is more likely to be true.
You see, companies like Grand FX Pro are instinctively trying to transfer their businesses to countries that have little to no economic prowess to oversee their subjects. They are the so-called "safe havens" where there's no taxes or strict financial guidelines to follow.
And St. Vincent and the Grenadines is the perfect place for the Grand FX Pro FX brokerage. The country is very weak, both financially and politically, and can have virtually no influence on the broker's activities.
Grand FX Pro promotions
Last, but certainly not least, let's discuss trading numbers and other technical aspects. First, we have to note that even though the broker claims to offer various trading instruments, we were only able to find cryptocurrencies on the platform.
That being said, the maximum leverage in the Grand FX Pro promotions package is extremely high at 1:400. Even in Forex, such a high leverage offering would make any experienced trader suspicious about the credibility of the broker.
The reason for it is that leverage is a double-edged sword: it increases both profits and losses. Therefore, traders and brokers need to be very conservative when using it. Yet Grand FX Pro doesn't seem to mind flashing this feature.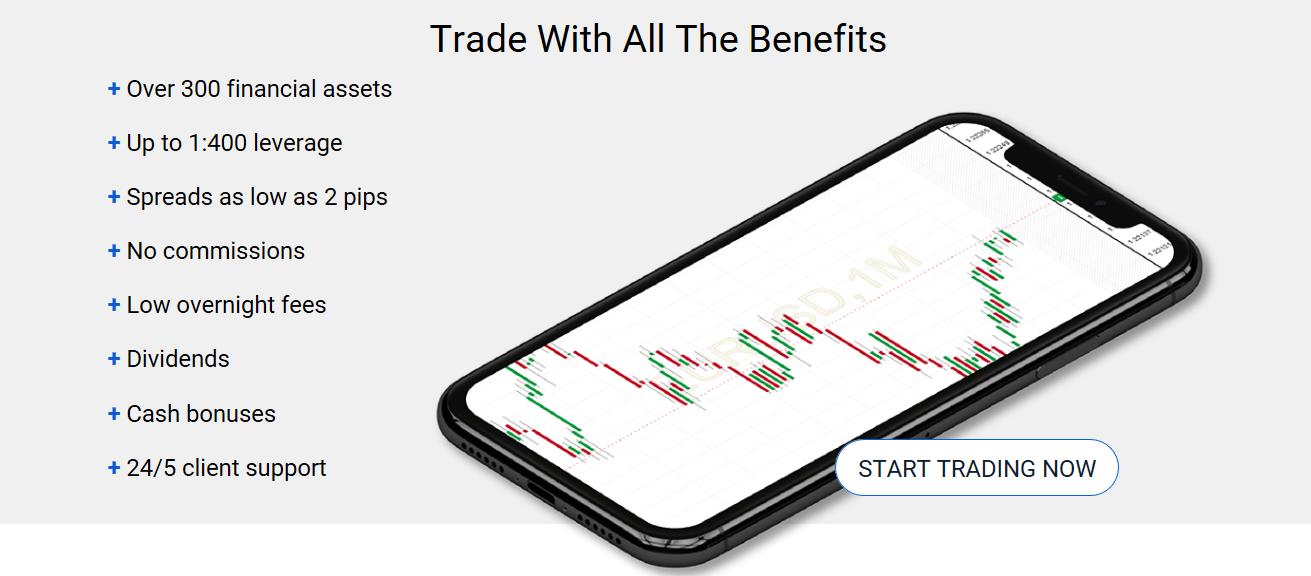 As for spreads, the broker has a minimum bid-ask spread of 2 pips, which is still quite high considering the market average at about 1 pip.
Then there are various bonus offerings available to different account types. The entry-level 10% Grand FX Pro bonus is available to Silver account users, whereas Gold users are greeted with a 20% welcome bonus and Platinum/Black users with a 30% welcome bonus. There's not much to say about these bonuses except well done to Grand FX Pro for introducing some level of appeal to its platform.
And when it comes to deposit and withdrawal platforms, Grand FX Pro supports Visa, MasterCard, and Maestro credit cards, bank wire, and various e-wallet platforms. While we've nothing bad to say about these methods, they're still not enough to dissuade our Grand FX Pro scam suspicions that have accumulated during this review.
Final Grand FX Pro opinion
With everything we've talked about in mind, what is our final rating of the broker? Should you trust its bold claims and do business with it?
Well, everyone will have their subjective opinions on this topic but for us, the Grand FX Pro fraud suspicions are very realistic. Therefore, we won't be recommending it to any of our readers.