Royal-Bridge Review – Explore Various Asset Classes with Superior Software

What is Royal-Bridge?
Royal Bridge is a specialized cryptocurrency trading platform that aims to provide superior tools, with the goal of allowing retail traders to gain access to one of the world's most exciting markets. When you register for a Royal Bridge account, infrastructure is tailored to the era of digital assets, ensuring clients focus on this sector with only one account.
Royal Bridge offers a variety of assets, professional support, and a customized platform, to name a few of its benefits. The current evaluation will go deeper into different features before determining whether traders interested in trading cryptocurrency should pick Royal Bridge.
Web-based Trading Software
Royal-Bridge's job is to ensure that traders are as comfortable as possible and to do so, the company comes with web-based trading software. At first glance, digital assets appear complicated, but owing to the efforts of the online trading business, things have become simpler in recent years.
You can trade on a laptop or desktop computer using the Royal-Bridge WebTrader, which has a simple interface and a plethora of trading tools for spotting correct trade setups. Additionally, the brand did not overlook mobile trading, and traders can take advantage of the same platform features with a smartphone or tablet.
This platform could be just what you've been looking for if you want to take a bespoke trading approach. The one-of-a-kind structure ensures that each trader has a personalized trading experience.
Source: https://royal-bridge.com/

Customer Support
The company is constantly striving to improve its offerings, always keeping the end-user in mind. Customers should be content with the service they receive, and Royal-Bridge's support is a strong indication that this brand does not fall short of that goal.
During the week, you can contact a representative at any time to ask any questions about trading or the services provided by Royal-Bridge. Some traders might require additional information before opening an account, which is why the customer service mechanism exists.
Source: https://royal-bridge.com/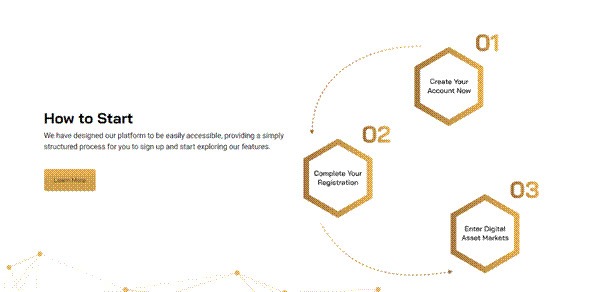 Register with Royal-Bridge
To get entry to the crypto market via Royal Bridge, you must first complete the following three steps: Open an account, complete the registration process and put down a deposit.
Because all consumers are issued a standard account, cost-effectiveness is an important factor to consider while working with this company. Regardless of their initial deposit, all clients have access to the whole feature set. This demonstrates Royal Bridge's desire to be a mainstream trading platform and contribute to the growing popularity of cryptocurrencies.
With a Royal Bridge account, you'll have access to dozens of cryptocurrency instruments, giving you more options when putting together a portfolio. Day traders can also identify the most active tokens and trade just when there is high volatility and a clear price trend.
Is Royal-Bride Right for you?
Royal-Bridge comes out to be a decent option if you're seeking a dedicated crypto trading platform. The extensive range of cryptocurrencies supported, as well as custom-made software, should be compelling reasons to choose this online broker. Your trading budget should not be a problem, as it is feasible to register for an account with a small initial payment.