Uganda is located in East Africa. Full of diverse landscapes, Uganda is the home to the famous snow-capped Rwenzori Mountains and immense Lake Victoria. But besides the landscapes, Uganda also has quite a few millionaires while also being one of the poorest countries in the world alongside Kenya. But it is worth mentioning that Uganda has been reducing poverty at an impressive speed. Richest people in Uganda come from a variety of industries but most of these millionaires got their start by bringing novelties to the country. If you want to know who are the richest people in Uganda and how they acquired their wealth then keep reading.
Mukesh Shukla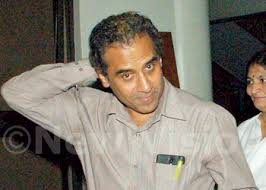 Age:57
Industry: Trade
Networth: $80 million
Starting our list of Uganda's richest people, Mukesh Shukla began his career in business in the '80s. His primary source of income was trading soft commodities from retail/wholesale outlets in Kampala. When profits started to increase Shukla started manufacturing Aluminum Utensils and opened a Forex Bureau. Then he started his own company – Shumuk Group which is one of East Africa's biggest industrial conglomerates in steel production, dairy production, and hotels. The company is said to have over $80 million yearly revenue.
Gordon Wavamunno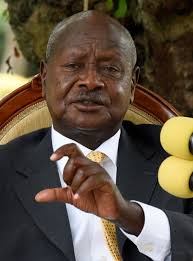 Age:75
Industry: Automotive business
Networth: $100 million
Gordon Wavamunoo is one of Uganda's richest person. This Ugandan entrepreneur made his fortune by managing automotive services. Ever since he was little Wavamunno would help his parents around their retail shop. When he got older he moved to Mbara and worked as a shop assistant in a produce store, but later on, he started purchasing farm produce from nearby villages and then selling the product to the Asian shops and families in Mbara. When he had enough money to purchase his first automobile he began working as a taxi driver, later expanding his business to include a driving school. In his mid20's he gathered all his resources and moved to Kampala and started Spear Touring Company, putting the start to his enterprise. in the 70's he started Spear Motors Limited, the sole Mercedez Benz dealership in Uganda. The dealership is also the sole authorized dealer of Jepp, Dodge and Chrysler automobile parts.  Wavamunno has an honorary doctorate degree from Uganda's oldest institution of higher learning- Makarere University. He is a professor in business and entrepreneurship at Makerere.
Sikander Lalani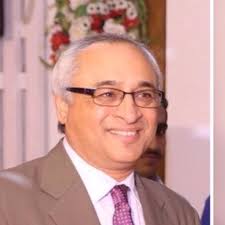 Age:75
Industry: Entrepreneur
Net Worth: $100 million
Wealthiest people in Uganda also include Mr. Lalni. Sikander Lalani is the founder of Roofings Group, the largest manufacturer of steel construction materials in Uganda with installed production capacity of 72,000 metric tonnes annually. The company has revenues of more than $80 million annually and employs more than 3000 people. He trained as a histopathologist and practiced for two years in the 1960s at the University College Hospital in London. He quickly left medicine and opened a retail electronics store in Kigali, Rwanda. In 1976, his Japanese associates, who supplied him with electronics, introduced him to the idea of manufacturing metallic roofing materials in Rwanda. he successfully applied for a loan of US$1 million from the World Bank. In 1978, he set up a factory in Kigali, manufacturing roofing material. When genocide broke out in 1994, he left Rwanda for Tanzania. He then relocated to Uganda because of excessive bureaucracy in Tanzania.
Patrick Bitatute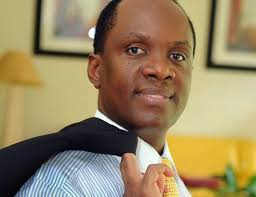 Age:59
Industry: Energy production
Networth: $100 million
One of the wealthiest people in Uganda and the most famous millionaires is Patrick Bitature. He currently manages Simba Group of Companies that dabbles in telecoms, energy production, mining, media, real estate, travel, and leisure. He is the owner of Protea Hotels East Africa. Butatue was born in the middle-class family, but his father was murder when Patrick was just 13 years old. He was then forced to become a breadwinner, trading in sugar, clothing, shoes and foreign currencies, later expanding into mobile telephones and mobile airtime distribution. Now Simba Telecom has grown into the largest seller of MTN  Uganda. Aside from Simba, Bitature is the chairman of the Private Sector Foundation Uganda, which is an umbrella body composed of private sector enterprises and offering lobbying advocacy to its members. He is also famous for his philanthropic activities like Patrick & Carol Bitature Foundation, a charity organization focusing on education and life-saving health-care initiatives.
Karim Hijri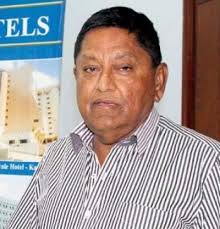 Age:68
Industry: Hotels and Resorts
Net Worth: $100 million
Next on our list of Uganda's wealthiest people is the businessman and entrepreneur Karim Hirji. Hirji started out as a race driver, acquiring a champion status during the 1960s and the 1970s. Later on, Ugandan millionaire began trading in textiles and alcoholic beverages from a shop in central Kampala. Uganda's foremost hotelier owns the Imperial Group of Hotels owns a portfolio of some of Uganda's most popular four-star hotels, including landmark Imperial Resort Beach Hotel. Hirji also used to own Dembre Enterprises, which is no longer under his possession but has expanded into the Dembe Group of Companies. Conglomerate also includes a radio station, an automobile dealership, a finance and insurance business, an amusement park and a chain of hotels under the Imperial Hotels Group. He also owns the former Uganda Commercial Bank Towers, which he has renamed Cham Towers.
Aaron Mukuza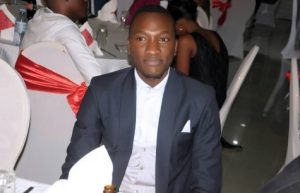 Age: –
Industry: Media
Networth: $ 200 million
Aaron Mukuza is next on our list of Uganda's millionaires, with 200$ million to his name. Media guru and businessman also ventures into banking and media sector offering a variety of unique services to Ugandans. Young millionaire from Uganda is quite reclusive so there's not much information about his past and how he got to be on the list of top ten richest people in Uganda.
Charles Mbire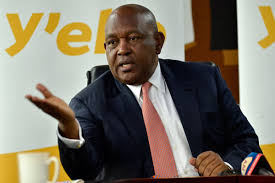 Age:60
Industry: Entrepreneur
Net Worth: $400 million
Fifth on our list of richest people in Uganda is Charles Mbire. He is Uganda's one of the most revered boardroom gurus according to Forbes. Mbire is also one of the largest shareholders in mobile phone network giant MTN Uganda's operations. His Bomi Holding Company owns a 15% stake in the lucrative Rift Valley Railways. He also owns stakes in and sits on the boards of eco bank Uganda, Eskom Uganda, and Invesco Uganda Limited. In 2012 he was reported to be the wealthiest indigenous Ugandan, with net worth of $200 million. He completed his studies at Essex University where he got a Bachelor's degree in Science in Economics and later he completed his master's in Business Administration at Leicester University. Mbire was appointed chairman of the Uganda Securities Exchange in 2010. He is also a member of the Presidential Investor Roundtable and elite group of businesspeople who advises the President of Uganda on how to improve competitiveness and business conditions in the country.
Mohammed Hamid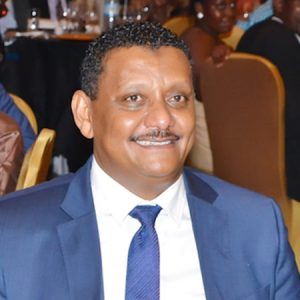 Age:43
Industry: Investment, Transportation, Food Processing
Net Worth: $400 million
Mohammed Hamd is a Ugandan business magnate ad investor. Being one of the rich Ugandans, he is the Chairman and majority shareholder in the companies of the Aya Group. Aya Group is a business conglomerate and extends its activities to Burundi, the Democratic Republic of the Congo, Kenya, Rwanda, Tanzania, and South Sudan. Aya employes over 5000 people, with a total asset base in excess of $400 million and is involved in food processing, investments, transportation, real estate development, hospitality, and mining. Hamd was born in Sudan. His brother operated a commodity trading business called Pan Afric Impex at the time and when Hamid went to visit him he likes the country so much that he decided to stay. He worked with his brother till the early 90s'. Later he started his own company Pan Afric Commodities, also a commodities trading business. Later, he bought a milling machine from Premiere Mills, one of the companies owned by businessman Sudhir Ruparelia. Later, he started a trucking business, FIFI Transport Uganda Limited, later renamed Panafric Transport, which is a leading hauler in the East and Central African region", with a current fleet of hundreds of heavy-duty Scania and MAN prime movers and semi-trailers
Alykhan Karmali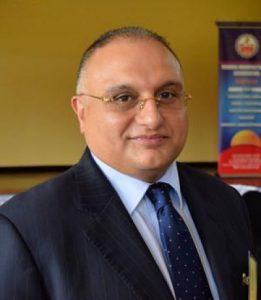 Age: 51
Industry: Banking
Net Worth: $700 million
Next richest Ugandan families, is Amiral Karmali- the founder of East Africa's Mukwano Group- an industrial conglomerate that manufactures cooking oils, fats, toilet soaps, and cosmetics to industrial plastics and detergents. He is the managing director of Mukwano Industries Uganda Limited, a member of the Mukwano Group. The group has annual revenues of over $230 million and most of the company's products are market leaders. Karmali is also one of Uganda's biggest landlords; he owns 17,000 acres of land in Uganda's Masindi district. He also served as a non-executive director of Exim Bank0- a commercial bank in which the Mukwano Group maintains 36.5 percent shareholding. Karmali's grandfather was an entrepreneur of Indian descent who migrated to Uganda circa 1904, late he settled in Bukundula, where in partnership with Asian familied, he did a roaring trade in cotton and coffee. Apparently, Karmali's grandfather had so many friends that he was nicknamed "Mukwano Gwa Bangi" ( Friend of Many). The family then used the name Mukwando and named the family business after it. Alykhan began to lead the family business in 1995.
The richest man in Uganda- Sudhir Ruparelia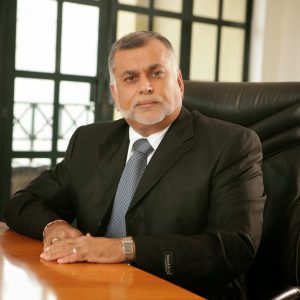 Age: 63
Industry: Banking, Insurance, Real Estate.
Networth: $1.3 billion
And at the top of our list is Uganda's richest man –  magnate and investor- Sudhir Ruparelia. Ruparelia is currently the chairman and majority shareholder in the companies of Ruparelia Group, which mostly cover education, real estate development, and management, along with hostels resorts, floriculture, and even broadcasting. In 2012, Forbes Magazine estimates his net worth at $900 million, making him the wealthiest individual in Uganda at the time. Sudhir was expelled from Uganda by President Idi Amin along with other Asians in the country. So Sudhir's business started out in England. He did so by establishing a number of small businesses before returning to Uganda in the 1980s to take advantage of the improving political and business stability. Ugansian millionaire started out by importing beef and salt from Kenya and subsequently started a foreign exchange bureau which later helped him to enter commercial banking. Ruparelia Group is now one of the biggest conglomerates in Uganda.