Danes are known to promote an egalitarian lifestyle and don't usually go for much extravagance. None the less there are quite a few billionaires in Denmark,  from all different walks of life. When going over the list you'll notice that there are a lot of family-owned companies and heirs continuing their families legacies. But you will also find people from the medical sphere and even aviation on this list. Denmark also has some of the strictest financial regulations. If you want to know who are the richest people in Denmark take a loot at the list down below
Anna Kasprzak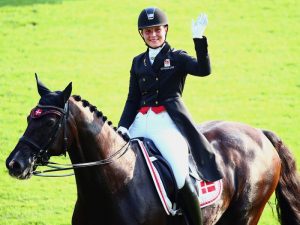 We're starting our list with one of the richest Millenials in the world- Anna Kasprzak. She is also one of only eight billionaires under 30 years old with a net worth of $1.1 billion. Anna, along with her brother André and mother Hanni, owns a danish shoe manufacturer, ECCO. ECCO was founded by Kasprzak's late grandfather, Karl Toosbuy in 1963. Toosbuy was a shoemaker by trade and managed a shoe factory in Copenhagen by the time he was in his early 30s. Currently, ECCO products are sold in 90 countries for more than 2,200 ECCO shops. But Anna is much more than an heiress of the world-famous shoe company. She is also a dressage rider. Anna represented Denmark at two Summer Olympics (in 2012 and 2016.) One of the Denmark richest people came in 4th with a danish team in the team competition in 2012. She currently operas a private dressage barn in Haderslev.
 Andre Kasprzak

Next on the list is Anna Kasprzak's brother, Andre Kasprzak. André is currently 32 years olds and joined ECCO's supervisory board in 2017 after his father, Dieter, stepped down as CEO. He is more involved in the company compared to his sister. One of the Denmark richest man André previously served in the Danish military and played professional golf in the Nordic League. One of the Denmark richest person conducted his university studies in Business School Haderslev, in Denmark. André has been involved with the company since 2011, as a board member and later went on to become the Director of Ecco Sneaks and Data APS. ECCO was fully established by 1963 and was able to hire 74 employees in the following year. Over the years the company has grown drastically, expanded to the US market in 1994 when it was named the Footwear Company of the Year.  Now the company makes around $1.46 billion in sales.
Martin Møller Nielsen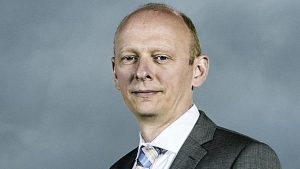 With our eighths billionaire, we're moving on from shoes to aviation. Wealthies people in Denmark can also be found in aviation. Martin Møller Nielsen is a UK-based billionaire, the chairman of Nordic Aviation Capital.  He became a certified pilot by the age of 18, reportedly bought a beaten up aircraft at 21, renovated it, and sold it for a large profit. Nielsen founded NAC in Skive, Denmark in 1990. Since then NAC has a fleet of more than 400 aircrafts and has previously leased to 30 regional airlines including Air Berlin and Etihad. In 2015 Nielsen sold 67% stake in it to private equity firms EQT and Krikbi in a transaction that valued the firm at $3.3 billion. He still owns a third of the company, which initially leased aircraft for humanitarian aid organizations looking to fly into remote areas.
 Lars Kristinus Larsen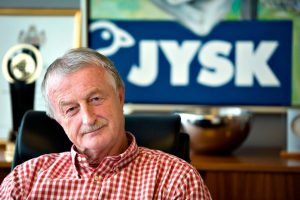 Owner and founder of the Jysk retail chain, Lars Kristinus Larsen was the seventh most wealthy billionaire. Among Denmark wealthiest people was Lars Larsen who passed away this year on August 19th. He was also known under the name Dyne-Larsen (Duvet-Larsen). In 2009 Forbes named him the 424 richest man in the world in August 2019. In 2009, Jysk celebrated its 30th anniversary. Larsen published a book called "30 years with Jysk" and mailed a free copy to every household in Denmark, making it the #1 book in the country.  In June 2010 he receiver the Order Of The Dannebrog knighthood. In June 2019, it was announced that Larsen would retire, effective immediately, due to being diagnosed with severe liver cancer. his son, Jacob Brundborg replaced him as the chairman of the board. Larsen founded Jysk in 1979, and the chain selling household goods experienced rapid growth instantly. it now has 2,800 stores across Europe, the Middle East, and Asia and employs 23,000 people. In the most recent annual report, the company showed to have made 4$ revenue in the year up to August 2018.
Agnete Kirk Thinggaard

Sixth on our list is one of four members of the LEGO empire. 4 out of 10 Denmark billionaires are from LEGO Family. With the net worth of $5.4 billion, Agnete Kirk Thinggaard is a fourth-generation owner of Lego, who splits ownership of a 75% stake in the company with her father, sister, and brother. Lego family is the leader of the richest Danish families. Agnete is also the youngest daughter of the former CEO Kjeld Kirk Kristiansen. She is also heavily involved in the company business and is a member of the board of the Lego Foundation. Her grandfather Ole, a carpenter, started making wooden toys in his workshop in 1932 before moving into plastic in the 1940s. Thinggaard is also involved in Merlin Entertainment, owner of Madame Tussauds, and real estate and wind farm investments. Like Anna Kasprzak, Agnete is also involved in dressage and represented Denmark at the Rio de Janeiro Olympic in 2016.
Thomas Kirk Kristiansen

Thomas Kirk Kristiansen comes in on the fifth place with $4.7 billion to his name. He is the chairman of the Lego Foundation. Lego Foundation is managed by a board of directors composed of six members elected in accordance with its charter. The board approves the strategy of the Lego Foundation and makes decisions about how the Foundation directs its use of resources, including grants. Like his sister, Thomas also has stakes in Merlin Entertainment, owner of Madame Tussaud, and real estate and wind farm investments. Kristiansen is also a deputy chairman of Lego, Europe's largest toymakers. The Billund, Denmark based company makes more than 60 billion toy pieces annually and had revenue of more than $5.8 billion in 2018.
Sofie Kirk Kristiansen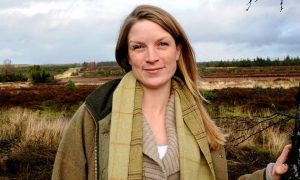 Fourth place belongs to Lego Family as well and it's not even the last one on the list. Sofie Kirk Kristiansen is one of the richest women in Denmark With $5.4 billion net worth she is also a member of the board of the Lego Foundation. A 43-year-old billionaire is a member of the board of the Lego Foundation. The majority of Kristiansen's fortune is derived from her 18.8% economic interest in Lego. In the early 2000s, disappointing sales and competition from Hasbro and Mega Bloks saw Lego post its third annual loss in five years. Sofie began to implement a turnaround plan, getting rid of 1000 jobs and pruning product lines, before stepping aside in 2004. Lego sold its 70% economic interest in its theme park business to private equity firm Blackstone in 2005.  She receives licensing fees and dividends from Lego, as disclosed by Kirkbi's annual reports.
Kjeld Kirk Kristiansen

The last member of the LEGO family on the list of richest people in Denmark is Kjeld Kirk Kristiansen. Kjeld is the former president and CEO of the Lego Group and is the third richest Dane with a net worth of $5.24 billion. The third-generation owner of Lego leads the company from 1979 to 2004. While being a member of the rich Danish family, His father Godtfred Kirk Kristiansen, worked with his grandfather, Ole Kirk Kristiansen in the family business: Lego. A s a child Kjeld often inspired and tested new model concepts and their building constructions. He also appeared on a lot of the company's packaging and marketing materials. in 1979 he became president and CEO of the Lego Group. Kjeld introduced a lot of novelties in the company, including themes, mini-figures, LEGO.COM and licensed properties.
Niels Peter Louis-Hansen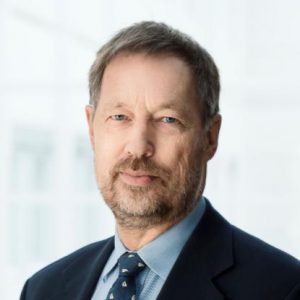 The second among the richest Danes is Niels Peter Louis-Hansen with the net worth of $6.2 billion. he is the deputy chairman of Coloplast, a large Danish healthcare company. The company provides medical devices and services in the fields of colostomy, continence, and urology. Hansen owns one-fifth of the public company and is its largest shareholder. His late Father, Aage Louis-Hanses, founded the business in 1957 and took it public in 1918. 1918. Louis-Hansen is also the largest shareholder in a Danish blood testing company called ViroGates.
The richest man in Denmark – Andres Holch Povlsen

At the top of our list is Andres Holch Povlsen with $8.5 billion.  And the richest man in Denmark is the CEO and sole owner of the international clothes retailer chain Bestseller, which includes clothing brands like Vero Moda and Jack&Jones. You might also remember his name from the Sri-Lanka terrorist attack that happened in April of 2019. Povlsen and his wife tragically lost 3 of their 4 children. Andres inherited the company from his parents. Bestseller is the largest shareholder in the British internet clothes retailer Asos.com and the second largest in German internet clothes retailer Zalando. The Povlsen's first store opened in 1975 in  Brande, Denmark. Andres was only 28 years old when his father made him the sole owner of Bestseller.