Famous for its scenic landscapes and wildlife, Kenya is an African metropolis. It's capital, Nairobi is full of skyscrapers and action while the rest of the country struggles to keep up. Here we provide a list of Richest people in Kenya and share with you how they got their wealth. You will notice that Kenya has a lot of politicians on its list of wealthiest people. Quite a lot of Kenyans who are in the top 10 richest people list are either currently involved in politics, were previously involved in politics or are members of the families of politicians. This makes it clear that most of the money revolves around politics. Although online Forex has also evolved in Kenya due to a lack of opportunities for the youth. You will also find that most of them have been accused of corruption. So there is a nice mix of self-made millionaires and those who had an advantage from the beginning. If you want to know who are the richest people and families in Kenya and how they got their money then take a look at the list.
Raila Odinga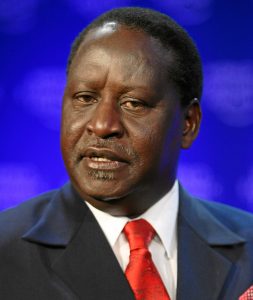 Age:76
Industry: Politics
Networth: $250 million
Starting our list of Kenya richest people is Raila Odinga. He is a Kenyan politician and a successful entrepreneur. His father served as the first Vice President of Kenya under Jomo Kenyatta.  In the era of human rights abuse in Kenya by the government, Odingd was arrested and placed under house arrest for seven months after, evidence seemed to confirm that he along with his father was a part of the failed coup against President Daniel arap Moi in 2011. He is the leader in the Kenyan opposition and served as a prime minister from 2008 to 2013. Raila Odinga also owns companies such as the East Africa Spectre Ltd. It's a liquefied petroleum gas (LPG) Cylinder manufacturer & revalidating company. It is based in Nairobi Industrial Area. Odinga owns Specter International Limited, a supplier of molasses-based in Kisumu. He also has stakes in the Pan African Petroleum Company which imports and distributes petroleum in Kenya.
Peter Kahara Munga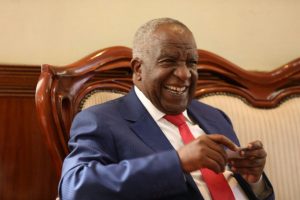 Age:76
Industry: Banking
Networth: $280 million
One of the richest people in Kenya is Peter Kahara Munga. He founded Equity Building Society in his hometown in Kangema. A financial services holding firm is now based in Nairobi. The Company owns Equity bank, one of the largest commercial banks in Kenya. The Group also pas presence in Uganda, Rwanda, South Tanzania, and DRC. The bank has over 13 million customers and generates annual revenues in excess of KSh 19,5 billion and employes over 10,000 people. Munga has a philosophy degree from the University of Nairobi.
Chris Kirubi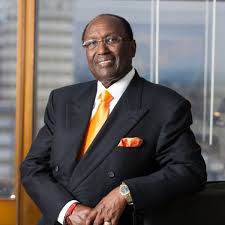 Age:78
Industry: Real estate
Networth: $400 million
Chris Kirubi is a successful Kenyan businessman, industrialist, and philanthropist and among the rich Kenyans. He is a Director at Centum Investments and is also the largest individual shareholder with a 28.94% stake. Centum Investments is based in Kenya and owns companies such as Sidian bank, Nairobi Bottlers, Almasi Beverages limited, Isuzu East Africa, Longhorn publishers and more. Chris Kirubi is a prime example of a self-made millionaire. He lost both of his parents at a young age, forcing him to start working while still in school. His first job was at Shell, the petroleum conglomerate. He worked as a salesman, selling and repairing gas cylinders. Around 1971 Kirubi began buying run-down buildings in the cities of Nairobi and Mombasa, renovating them and either selling the renovated structures or renting them. He then began to purchase strategic lands and built rental residential and commercial properties on them.
Uhuru Kenyatta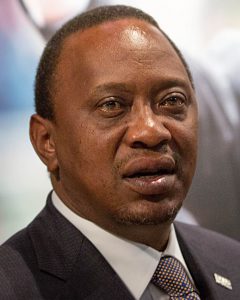 Age: 58
Industry: Politics
Networth: $500 million
The president of Kenya is also on the list of the richest people in Kenya. Uhuru Kenyatta was previously associated with the Kenya Africa National Union, founded by his father Jomo Kenyatta. Now he is the leader of the Jubilee Party of Kenya. Kenyatta was re-elected in 2017. Before that Uhuru Kenyatta got his education in the United States, where he studied economics, political science and government at Amherst College. Upon finishing his studies he came back to Kenya and started a company Wilham Kenya Limited, through which he sources and exported agricultural produce. Through his political career, he has dealt with a lot of controversies including budgetary discrepancies and post-election violence. Uruhu has stakes in Commercial Bank of Africa, Heritage hotels,Peponi schools, and Timsales holdings, a timber processing company, to name a few. He is a member of one of the richest Kenya families.
Naushad Merali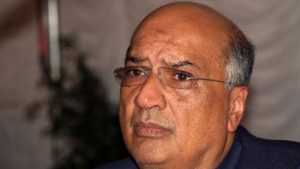 Age:68
Industry: Mobile services
Networth: $550 million
Next on our list of Kenya billionaires. Naushad Merali is the founder of the Kenyan mobile service provider Kencell along with french media giant Vivendi. Merali is one of the leading industrialists in Kenya and has brought multiple novelties to Kenya. For more than 20 years, Merali was the director of the now-defunct W.P.H Kenya Tea company. In 2004 he managed to purchase 40% ownership Vivendi and then transferred ownership to Celtel within an hour, making $20 profit in the process. Merali is also involved with Sameer Group- conglomerate that involves 15 Kenyan companies ranging from agriculture to financial services. He also has shares in the Commercial Bank of Africa as of 2003. In 2012, he started investing in construction.
Bhimji Depar Shah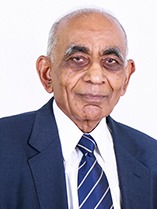 Age:88
Industry: Entrepreneur
Networth: $ 900 million
This Kenyan businessman is the founder and current chain of BIDCO Group of Companies- family-owned manufacturing conglomerate with businesses in 13 African countries. He is also among Kenya's wealthiest people. Depar Shah started out with a petrol station in Nyeri. He started BIDCO Industries Limited, garments manufacturing business and then switched to soap production. In 1991, BIDCO opened an edible oil manufacturing plant in Thika. As of now, Bhimji Depar Shah is a leading manufacturer of soaps, detergents, and baking powder with annual revenue exceeding $500 million. The Company has manufacturing companies in Kenya, Uganda, and Tanzania. BIDCO has over 40 brands and employees more than 25,000 employees.
Mama Ngina Kenyatta

Age:86
Industry: Politics
Networth: $1 billion
Mama Ngina Kenyatta is tops the list of richest women in Kenya. She belongs to the famous Kenyatta family and is a wife of the former president Jomo Kenyatta – Kenya's second-biggest landowner. Jomo Kenyatta became the president of Kenya after it gained its independence from Britain. He served as the president of 15 years and now her widow has inherited all the wealth. Mama Ngina alongside her family is worth  $1 billion. Being an influential Kenyan lineage, the Kenyatta family owns a number of companies and holds stakes in several, including The Village Market, Prestige Air, The Heritage Hotel Group, Peponi Schools, Commercial bank of Africa and brookside Dairy Limited.
Manu Chandaria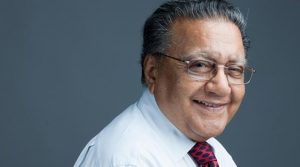 Age:90
Industry: Industrialist
Networth: 1.7 billion
The second Kenya richest person is Manu Chandaria- a businessman of Indian descent. Chandaria is a senior member of the Comcraft Group of Companies- a $2.5 billion-dollar enterprise that has a presence in over 40 countries and is located in Nairobi. The company deals with industrial engineering. Despite the Comcraft Group, Chandaria is also a board member of several prominent East African companies. He has been hailed as "one of Kenya's leading industrialists". Chandaria conducted his graduate studies in India, and then proceeded to Oklahoma, US. He graduated in 1950 with a bachelor in engineering and continued his master's in the University of Oklahoma. Having acquired the knowledge, Chandaria went back to Kenya to develop a family enterprise that was already taking off. Chandaria's family had a shop in Nairobi that has gotten quite successful. The income from the shop allower Chandaria and his brother to enter the lucrative steel and aluminum industry.
Moi and Family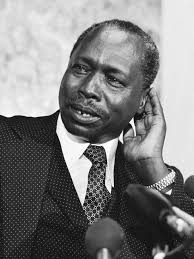 Age:94
Industry: Politics
Networth: $3 billion
Currently, the richest man in Kenya is also the oldest living president of the country. Daniel arap Moi served as the second president of Kenya, serving the term after the death of president Mzee Jono Kenyatta. Moi entered the politics in 1955 and was elected Member of the Legislative Council for Rift Valley. 5 years later he founded the Kenya African Democratic Union that pressed for a federal constitution. Moi became vice-president in 1967 and became president 11 years later. Kenya richest man has faced a lot of allegations of corruption. In 1999 the findings of NGOs like Amnesty International and a special investigation by the United Nations were published which indicated that human rights abuses were prevalent in Kenya under the Moi regime. Today he and his family are considered to be the wealthiest in all of Kenya.