South Africa has seen a major spike in billionaires in the last decade and as well as their SA Forex brokers. There are quite a lot of South African's on Forbes' list of world's wealthiest people nowadays. But South Africa is also a place where two-thirds of its wealth is held by the top 1% and about 90% is held by the top 10%. Whether these billionaires started from scratch and built empires for themselves or inherited wealth and continued to develop their enterprises, it's clear that they've managed to make an impact on the world one way or another. So if you want to know who are the richest people in South Africa keep on reading!
Mark Shuttlework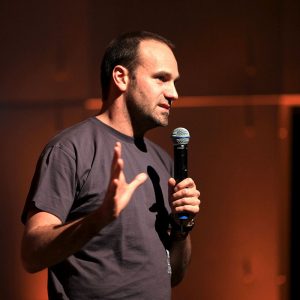 We're kicking off our list of South Africa richest people with a Mark Shuttlework, a South African and British entrepreneur and the founder of Canonical Ltd.- the company behind the development of the Linux-based Ubuntu operating system. In 2002, he became the first South African to travel to space as a space tourist. Shuttleworth founded Thawte Consulting in 1995, a company specializing in digital certificates and internet security. In December 1999 Thawte was acquired by VeriSign, earning Shuttleworth $575 million. In September 2000, Shuttlework formed HBD venture and later in 2004 he formed Canonical Ltd. for the support of free software projects, specifically the Ubuntu operating system.
Christoffel Wiese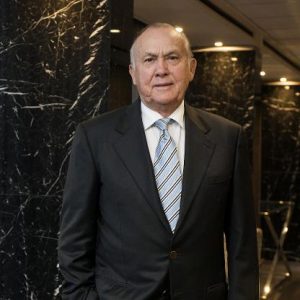 Christoffel Wiese ranks as the 9th Rich South Africa person. Wiese built his $1.1 billion net worth by offering bargain prices in South Africa and expanding into other African countries. He has a Bachelor's Degree in Art and Science from the University of Stellenbosch. In 2015, South Africa based furniture retailer Steinhoff International spent $5.7 billion in cash and stock to acquire Pepkor-  the discount clothing chain that his parents helped to found. Later, under his leadership, Shoprite started out as a chain of eight supermarkets in Cape Town that was purchased for 1 million rand ($ 1222,000) which grew into a multibillion-dollar business due to various acquisitions and expansion strategies made in the first 30 years of operations.
Stephen Saad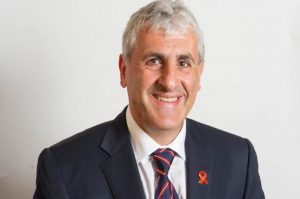 Stephen Saad takes 8th place on our list of richest people in South Africa. With net worth $1.2 billion he is the founder of one of the leading pharmaceuticals makers, Aspen Pharmacare, founded in 1997. It is traded on the Johannesburg Stock Exchange and markets generic medicines in 150 countries. Saad is the chief executive and the head of Aspen's board. The South African billionaire graduated from the University of Natal, where he received a bachelor of commerce. Saad became a millionaire at 29 when he sold his share in the drug business Covan Zurich for $3 million. Saad used to play rugby and also became the chairman of The Sharks, Durban rugby team back in 2012. Saad received the Entrepreneur of the Year award at the All Africa Business Leaders Awards Gala in October 2016.
Michael Le Roux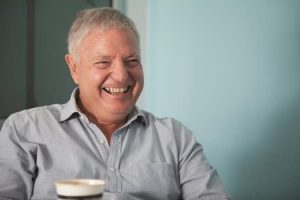 Michael Le Roux takes the 7th place as one of the richest people in South Africa with $1.3 billion. Le Roux founded Capitec Bank in 2011 and owns 11% stake. The bank trades on the Johannesburg Stock Exchange and targets South Africa's emerging middle class. South African billionaire also served as a chairman of the board of Capitec from 2007 to 2016 but now he has continued on as a board member. Capitec has more than 800 branches and over 13 000 employees. Le roux previously ran Boland Bank, a small regional bank in Cape Town's hinterland. He has also served as a Managing Director of Boland PKS, NBS Boland and BoE Bank.
Allan Gray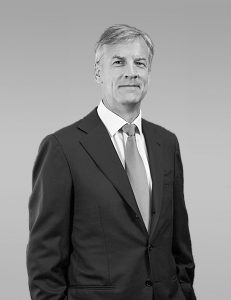 Among South Africa billionaires 6th wealthies person is Allan Gray with a net worth of $1.8 billion. Gray founded his investment management firm Allan Gray Limited in Cape Town in 1973. It is the largest privately-owned asset manager in South Africa, overseeing $35 billion in assets. South African investor started the company after earning his MBA from Harvard and spending eight years at Fidelity Investments in the U.S. Gray also founded another asset manager, Orbis Investment Management, in 1989 in Bermuda where he currently resides. In 2005, Gray founded the Allan Gray Orbis Foundation with a personal gift of $130 million. The foundation aims to provide grants for secondary and tertiary education to emerging business leaders. In 2015 Gray announced his plans to donate the bulk of his wealth to charity. As confirmed by the letter to his shareholders, Gray has transferred control of Allan Gray Limited and Orbis to the Allan& Gill Gray(his wife) Foundation where dividends will be used for charity.
Patrice Motsepe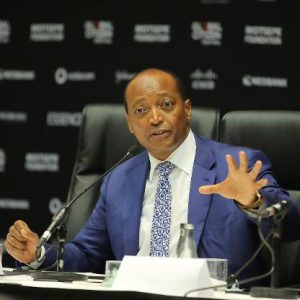 With the net worth of $2.2 billion, Patrice Motsepe takes fifth place on the list of South Africa wealthies people. Motsepe is the founder and chairman of African Rainbow Minerals. In 1994 he became the first black partner at law firm Bowman Gilfillan in Johannesburg and then started a contracting business doing mine scut work. Later in 1997, he bought low-producing gold mine shafts and later turned them into profit. Motsepe became a billionaire in 2008-making him the first black African on the Forbes List of billionaires. In 2016 he launched a new private equity firm, African Rainbow Capital, that focuses on investing in Africa. In 2013, the mining magnate was the first African to sign Bill Gates' and Warren Buffett's Giving Pledge, promising to give at least half his fortune to charity. This South African billionaire is also the president of South African football club- Mamelodi Sundowns.
Koos Bekker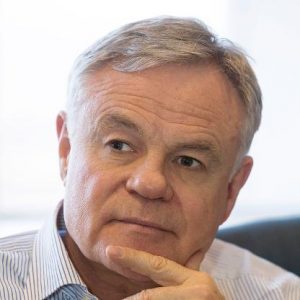 Our list of the wealthiest people in South Africa also includes Koos Bekker who has a net worth of 2.2 billion and takes 4th place among the richest people in South Africa. Koos graduated from the University of Witwatersrand and got a Masters in Business Administration from Columbia Business School. Koos Bekker transformed South African newspaper publisher Naspers into an e-commerce investor & cable TV powerhouse. He led Naspers to invest in Chinese Internet and media first Tencent in 2001. Now Naspers has a 31 % stake in Tencent and Bekker serves as a non-executive director at the Chinese company. Bekker retired as the CEO of Naspers in March 2014 but returned as chairman in April of 2015. South African billionaire owns an estate in Babylonstoren that features architecture dating back to 1690.
Ivan Glasenberg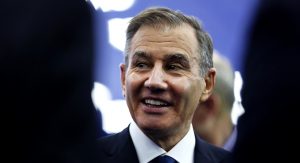 The third  South Africa richest man is Ivan Glasenberg. The chief executive of Glencore, one of the world's largest commodity trading and mining companies has a net worth of $4.6 billion. Glasenberg graduated with a bachelor's degree in commerce and accountancy from the University of the Witwatersrand in South Africa. He did his Masters in Business Administration at the University of Southern Carolina in 1983. Glasenberg first joined Glencore in 1984 and worked in the coal department in South Africa and Australia. He became the head of the company's coal department in 1991 an was named CEO 3 years later. Glasenberg is also a former South African race-walking champion.
Johann Rupert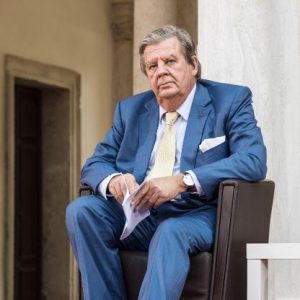 The second  South Africa richest person is Johann Rupert. With $6.3 billion Rupert is a chairman of Swiss luxury goods firm Compagnie Financiere Richemont. The company is best known for brands like Cartier and Montblanc. The firm was formed in 1988 through a spinoff of assets owned by Rembrandt Group Limited, belonging to Rupert's father, Anton. Rupert has been very vocal about opposing fracking in the Karoo, a region in South Africa where he owns the land. The billionaire owns a 7% stake in diversified investment firm Remgro, which he also chairs. He also owns 25% of Reinet, an investment holding company based in Luxembourg.
and the Richest man in South Africa: Nicky Oppenheimer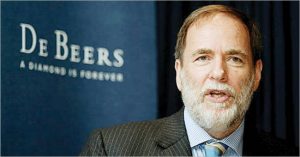 The richest man in South Africa is Nicky Oppenheimer with $7.3 billion. Oppenheimer is heir to his family's fortune, who sold a 40% stake in diamond firm DeBeers to mining group Anglo American for $5.1 back in 2012. He is the third generation of his family to run DeBeers and took the company private in 2001. In 2014 Oppenheimer also started Fireblade Aviation in Johannesburg which operates character flights with its fleet of 3 planes and 2 helicopters. Oppenheimer also owns the largest private game reserve in South Africa and is a part of the richest South African families.