New Zealand has one of the world's most beautiful scenery, and the country is starting to get recognition for its beautiful view, diverse nature and impressive variety in wildlife. Over the years it has become a popular destination for those who love adventure but the permanent residents of New Zealand are also enjoying their surroundings. The country has a strong economy, a well-organized government that is very closely connected to its citizens introducing new laws and regulations to suit the needs of the contemporary country. New Zealand has very favorable laws for its citizens and overall contentment levels are high across the country. There are a lot of people in New Zealand who have built a very financially stable and successful lives, and majority of the citizens do have the luxury of living above the minimum wages, but we've combines a list of the most successful New Zealanders who have built their fortune in the country and have become some of the richest people in the world. Like in most countries, those who were born into rich families are far more likely to become rich, and more often than not self-made millionaires won't make the list of the top richest people in New Zealand. The country is made up of two main landmasses and around 600 small islands. The country is small but packs a lot of wildlife and tourist attractions in it. It has a very high quality of life, which is reflected also in the economic state of most families in the country. It also has one of the freest economies in the world ranking at number 3 worldwide, along with a very advanced market and overall a high-income economy and GDP. This is a great place to start a business, to grow your wealth, while being surrounded by beautiful nature, but also having the comforts of the very modern city life. while it may be famous for its beautiful nature, the population is very much located in the cities and they pursue a regular, advance economy lifestyle. In the cities, is where the majority of these economic advances happen and where most of the people that we will talk about today chose to live. We've put together a list of the most successful, famous New Zealand residents who have grabbed our attention by their impressive stories, financial techniques, and determination for success. So here is the list of New Zealand richest people
the richest man in New Zealand-Graeme Hart
Net Worth: $9.4 billion
Industry: Investing
Age:65
Graeme Hart is New Zealand's richest person and has been doing business and expanding his wealth his whole life. Hart, despite his many successes, chooses to stay out of the public eye and leads a very secluded life with his family, making very limited appearances and rarely speaking with the media. Graeme Hart got the majority of his wealth from being a private equity investor, focusing on leveraged buyouts. New Zealand billionaire would focus on the underperforming and undervalued companies that were still getting steady revenue and had the potential to grow with a little help of an expert like Hart. He would use the techniques of cash management, restructuring and cost-cutting to get these underperforming companies off the ground and turn them into a major source of income and put them back on the right track. Leveraged buyouts may seem like something everyone could do because it just means giving a sinking company a good old refresh, but in reality not every company can be saved and what makes Graeme Hart the richest person in New Zealand is his ability to determine which company can be turned around and which one is just a waste of time. More often than not it's an unlikely company that will eventually make for the best subject and Hart has done a great job of making all the right choices during his very long career in equity investments.
While the billionaire has been involved in many industries, his focus has shifted to the paper packaging sector. Hart purchased Carter Holt Harvey back in 2008 and since it turned out to be one of his most successful endeavors he decided to focus on it for a while. This is not Hart's biggest acquisition though. The same year he also purchased Alcoa's Packaging & Consumer group, worth $2.7 billion. Now the packaging group is called Reynolds Packaging Group and it is also one of the billionaires primary sources of income. At this point in his life, the NZ billionaire is not involved in directly managing his business but does still focus on finances and the re-capitalization of his companies.
Unlike most people that make it to the richest people lists, Graeme Hart started working at 16 as a tow-truck driver but managed to complete the University of Otago. His thesis can be seen as a sort of foreshadowing of his later work. Hart dedicated his research to studying the strategy of a small company that was to grow relying on the strategy. New Zealand billionaire has always stayed loyal to his roots and his passion for flipping something hopeless and turning it into a successful endeavor.
Richard Chandler
Net Worth: $3.2 billion
Industry: Investments
Age: 62
The next person we will cover is also an investor. It seems like investing as a way to acquire wealth is quite popular in New Zealand. While Richard Chandler is only the second richest man in NZ, he is also famous for his skills and professionalism. Chandler manages an international investment company – the Clermont group. This is a Singapore-based business group that invests in public and private companies. They have staked in energy companies, financial services, even healthcare, and customer experience. The Group is spread out quite evenly across these industries rarely favoriting one over the other. As the previous New Zealand billionaire we covered, Chandler also focuses on the companies that are struggling right now but have the potential to grow and develop with a little bit of help in the management, marketing and maybe cash management. Chandler enjoys rebuilding these companies immensely and has stayed passionate even decades into this industry. Unlike some billionaires, Chandler always gives back to the community and is an avid philanthropist.
The fact that this billionaire is on the list of richest people in New Zealand is unsurprising. Chandler's nack for business was definitely a result of his upbringing. Not only was he used to hard work and discipline as a son of two beekeepers, Robert and Marija Chandler, he also helped them to manage their department store in Hamilton Ne Zealand and learned pretty early on what it takes to run a business and how to communicate with customers. Richard and his brother, Christopher started doing business together towards the end of the 1980's and stayed together until 2006. During their time as business partners, Richard was the CEO of the Sovereign group of companies that two acquired overtime.  The joint project invested in companies and government across all continents and across a variety of industries. The Chandlers' company was involved in telecommunications, electric utilities, banking, oil, oil refining gas, and steel. The only thing that their companies had in common was that they all made money.
The two stopped working together in 2007, split their assets and Richard created Orient Global and the aforementioned Clermont Group. During his year working as a solo investor, he often got labeled as a deep value investor, because he would focus on emerging markets and those needing a boost. Later on, the NZ billionaire merged Orient Global and Clermont Group in 2013 and the newborn company stands by the belief that long-term value investments play a fundamental role in creating national prosperity. And truly, Chandler has focused much of his gains on giving back and helping strengthen NZ as a country. He often invests in companies that have national socio-economic implications and is often public about his motive to do as much good as possible with his talent for saving companies and his deep understanding of business and money management. Chandler even launched a $100 million education initiative in the developing world that gives the young people in India a chance for better education.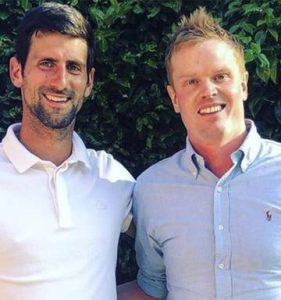 Mowbray Siblings
Net Worth :$210 million
Industry: Toymaking
Age: 34-40
Nick Mowbray is one of the youngest millionaires in NZ and is the co-founder and co-chief of toymaker Zuru. Nick, Mat and Anna Mowbray have been trying to get their toy business of the ground in China for years and their big break just happened to come from Walmart, One of the biggest chain stores in the world and now Anna Mowbray is among the richest women in New Zealand.The siblings have been after this success since 2003 and their efforts started to finally pay off. These siblings are among the youngest and most successful entrepreneurs of the country and hope to take their business to the next level in a few years. As of right now they employe 5000 people and get around $460 of profit yearly. They originally decided to go into the business together after creating a little air ballon kit out of a coke can and a plastic ballon. They then opened a little factory in their parent dairy farm and haven't stopped working ever since.  Their story is one that will encourage those who think that to be successful you have to spend thousands of dollars on the university. Both, Nick and Mat are college dropouts but as you can see they seem to be doing fine for themselves. After deciding to create their first serious factory, with their parent $20,000 loan in China, the family has definitely come a long way and will most likely continue to grow. Their outstanding dedication to reaching their goals paid off against all odds and now the three siblings can definitely pay back their parents and probably provide them with more financial security than they could eve have dreamed of.