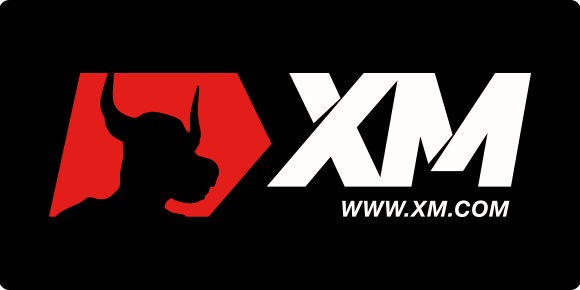 XM no deposit bonus is a great start for getting a professional Forex Trader. XM has proved its reliability and excellence many times and keeps the position of the frontier in the Forex trading market. The broker is currently offering 30$ bonus to its new clients all around the world. The free bonus XM is offering is a great opportunity for the beginners as it suggests a free bonus that can be used for starting FX trading with them. In other words, the broker is giving free 30 USD to the new users just for opening the real account with them. Although the bonus is available to any new user, people claiming the bonus should be eligible to receive it. In this XM no deposit bonus review we will explain how to get your 30 $ bonus, what are the terms and conditions and why you should start trading with XM bonus.
Click here to get free $30 from XM now
How to get XM no deposit bonus
XM Website is very user-friendly and convenient to use, it displays all the needed instructions and information, therefore, it is easy to navigate even for those users who have never had any experience with Forex trading or with XM broker. Getting XM welcome bonus is very easy and takes several steps only.
Click here to get your XM free $30. You will be landed on the promotion section where you will see several promotions that are currently offered to the customers of XM broker.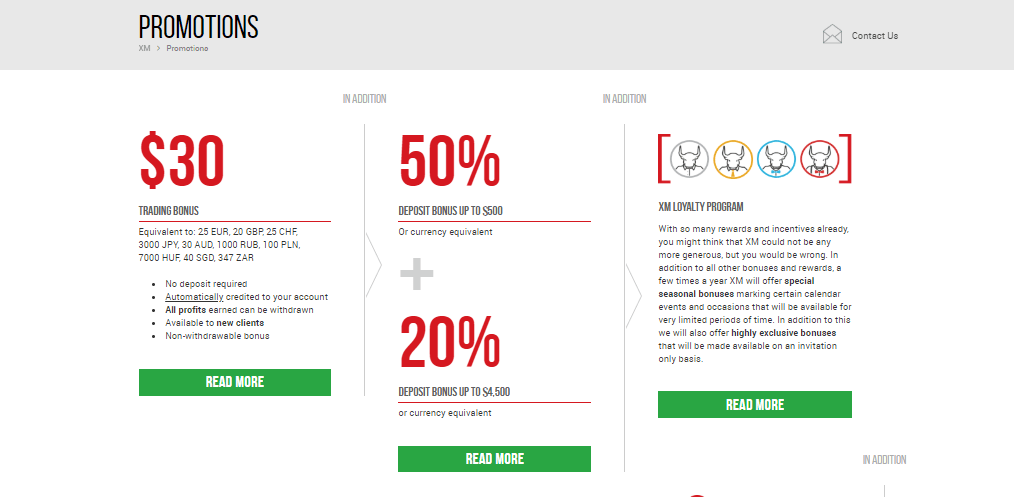 Choose the XM USD 30 trading bonus, this action will lend you to the XM no deposit bonus page where you can claim your bonus with just one click.
To get XM bonus you need to have a real account, therefore the website automatically suggests you create one.

Registration for getting XM welcoming bonus
The two-step registration form is a very easy process that takes only two minutes.
You are required to enter personal details such as name and surname as it is written in your identity document, country of residence, phone number and E-mail address. You should as well choose your preferred language. Currently, XM offers 25 languages you can choose from.

Besides personal details, you will be asked to choose a trading platform type and account type.  XM offers the choice between MetaTrader 5 and MetaTrader 4. You can have access to these platforms with several devices such as PC, Mac, IOS and Android devices, in addition to this MetaTrader 5 also includes XM WebTrader, meaning that you will not need to install any software. Which trading platform you need to choose depends on what do you want to trade. MetaTrader 4 is predominantly a Forex Trading platform, while MT5 also offers to trade in stocks, stock indices, and precious metals. To get XM bonus there is no difference which platform you will choose.
Next step is choosing an account type you have the choice between micro, standard, XM zero, XM Ultra low micro and XM ultra-low standard. You can check what are the offerings and differences between the account types on the XM website in the section of account types.

The next steps
After you finish the first part of registration the second part of the questionnaire will load. The second steps include providing additional information such as date of birth and address details. Also, you will need to answer several questions, which include whether you are a US citizen, provide more data about your employment status and etc. This is done to simply to determine the purpose of the client. After all, areas are filled you will be asked to set a password to your account when you have done it you are very close to claiming your XM bonus 30 USD.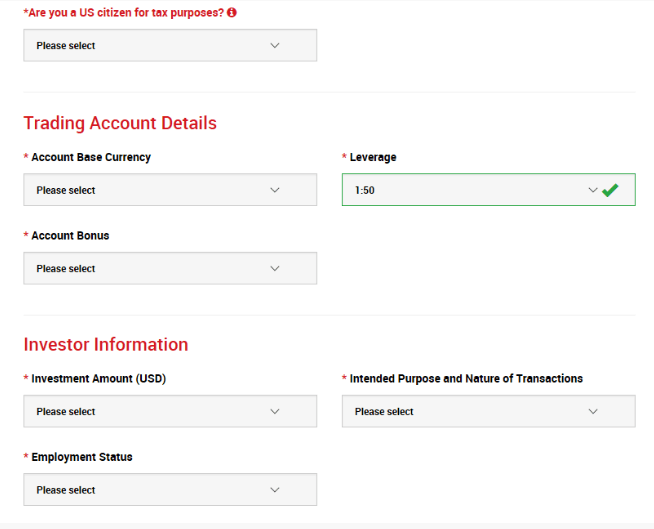 After you have gone through both steps of the registrations you will receive an email to confirm the transaction on the email address that you have indicated while registration. You will be able to confirm the transaction through the link that is provided in the email. After it, you will be able to log into the system as you will receive your ID which you should indicate while accessing in Members Area with the password that you have set while registration.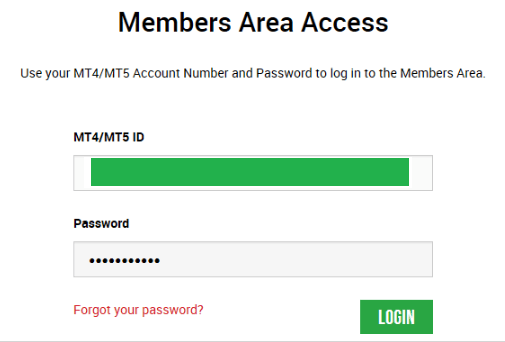 Click here to get free $30 from XM now
XM no deposit bonus terms and conditions
Once you have got your XM no deposit free bonus you might be interested what are the terms and conditions you need to follow to use the XM Forex no deposit bonus.  No deposit bonus is offered only to the new eligible clients of the company who will meet all the criteria that are needed for receiving $30.  The only restriction is to the people who are under 18 years old or otherwise under legal age in their country of residence and are considered as "minors"
If XM suspects that client has abused or attempted to abuse the promotion or has violated the fair rules of the trading bonus the broker reserves the right to deny, withhold or withdraw the trading bonus promotion or any other promotion from the user.  In order to activate the bonus clients need to successfully complete the phone number via SMS and/or voice verification procedure. All eligible customers can hold only one trading bonus which is attached to the unique IP address.
After the registration, it might take up 24 hours for the user to get their XM free bonus, although it generally takes half an hour to get the money on your deposit. The bonus can only be used for trading purposes and cannot be withdrawn. After a person has opened the account they have 30 days limit to claim the bonus, after that time the promotion will be rendered as unavailable.
XM bonus withdrawal
Users are not able to withdraw the initial 30 USD you get as a bonus, but they are of course allowed to make the withdrawal of the profit they make with XM 30 USD bonus any time they want as per as XM withdrawal procedure. Although any withdrawal of funds will in result the proportional removal of trading bonus. here is the example for better understanding:

Why should you choose XM $30 no deposit bonus
XM is widely known as a company whose reputation is beyond any suspicions. Cyprus based company with its 10 years of experience is a well-known representative of the trading industry. It is needless to say that they are fully regulated by the Cyprus regulator CySEC, they are also fully compliant with regulatory bodies such as FCA, FIN, BaFIN, AFM, CNMV, and FI.  One of the many advantages of trading with them is a highly innovative platform and user-friendly interface and professional customer support on 25 languages, which can be crucially important for the beginner traders. This is why we advise starting with XM Forex no deposit bonus. It is easy to get and with XM platform and the support system makes it easy to comfortable for the new users to start successful trading.