ForexNewsNow – Popular forex broker AvaFX just announced a new and attractive promotion that will reward traders with massive deposit bonuses as well as guaranteed prizes of free iPad Minis. AvaFX is a prominent forex broker offering a lot of features and top-notch services.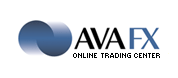 New AvaFX Promotion Rewards Traders with a Free iPad Mini
AvaFX announced the launch of a new promotion that will target new traders. The new promotional program attempts to convince newcomers to sign up at the broker through attractive deposit bonuses and free iPad Minis.
The only thing traders will have to do is to register and make a real money deposit. The bonus awarded to the trader will depend on the size of the initial deposit. In case traders deposit $200, they will receive a free bonus of $100 on addition to their deposit. If they deposit $500 then they will get a bonus of $250.
If however traders decide to make an initial deposit of at least $2,000, then the broker will give them the options to get either a free bonus of $500 or an iPad Mini. The iPad Mini is of course completely for free and will be shipped to the trader right after the deposit has been confirmed.
But this is not all. In case of a deposit of $5,000 traders will be rewarded with a free iPad Mini as well as a free bonus of $500 added into their account. Finally, traders that deposit at least $10,000 will also receive an iPad Mini as well as a rewarding bonus of $1,000 added into their cashiers.
The new AvaFX promotion is one of the most attractive promotions ongoing in the forex trading business at this moment. Only large and well-established brokers have the necessary resources to launch promotions and bonuses this big. Conveying this message is exactly what the broker intends to achieve with this promotion.
AvaFX Products and Services
AvaFX is a premier provider of forex trading services. The services provided by the broker can be accessed using multiple platforms such as the popular MetaTrader 4 platform and AvaTrader platform. Naturally trading at AvaFX is also possible using various mobile platforms.
The broker is also famous for the multitude of educational material it provides to traders. As such AvaFX is especially recommended for newcomers who aren't yet familiar with the basics of forex trading. Most other brokers do not provide this many guides, seminars, video tutorials and other tools.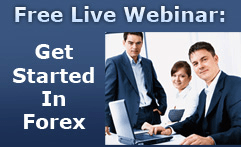 New traders have the possibility to open either a real or a practice account. We recommend traders to open a practice account first to be able to test all the services and features offered before making a real money deposit.
AvaFX Floating Spreads
Apart from the new iPad Mini promotion, another great feature offered by the broker are floating spreads. Floating spreads are different from normal spreads in that they constantly adjust themselves to changes to the market. This means that while normal spreads always have the same value, floating spreads automatically decrease in real time based on changes in the markets, offering traders an advantage.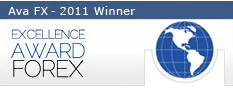 However, floating spread accounts are not eligible to receive the bonuses offered by the broker. Still, if the bonuses are more appealing to traders, then they have the possibility to create a fixed spread account instead. This will allow them to participate in the new iPad Mini promotion.