One of the essential aspects of learning forex is learning the types of forex orders that you can execute. Different foreign exchange brokers will have different methods for executing the orders, but they will all offer the same types of orders. If you're not sure how they work, take the information in this article and apply it to your forex demo account to get a better feel for which type of order works when.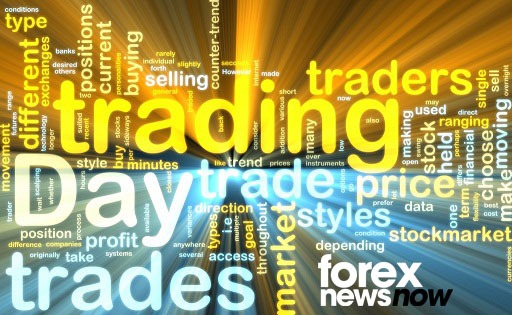 Market Orders

Market orders are forex orders that are place to buy and sell at the current market price. They are the easiest type of order to execute and the one that you will use the most often. Look at online broker reviews for more information, but with most brokers you can execute market orders directly from a chart.
Limit Orders
Limit orders are orders to buy or sell a currency at a certain price. The price you set will be either above or below the current market price. When the market price rises or falls to your limit order price the order will be executed.
There are two types of limit forex orders, good till canceled and good for the day. Good till canceled orders are active until the trader cancels them. The responsibility is on the trader to cancel the order; otherwise it will be active indefinitely. Good for the day orders remain active until the end of the day. Since the forex market is open for 24 hours, there is a time set by either you or your broker for when the order will be cancelled.
Stop Loss Orders
Stop loss orders are orders to sell below the current market price. They are designed to limit your losses if the market moves contrary to your current position. Stop loss orders are an essential part of any forex strategy and an integral part of money and risk management. If you don't learn how to use them correctly, you won't be in the market for long.
The biggest problem with stop loss orders is slippage. Slippage is when the spot price for a currency moves past the price you set to sell. The order "slips" and you lose a few pips until your order can be processed. Some foreign exchange brokers have better slippage stats than others, so read online broker reviews to find out the best ones with the least amount of slippage.
Take Profit Orders
Take profit forex orders are the opposite of stop loss orders. They are placed above the current market price and will sell the currency with it reaches that price to take profit from your order.
These are also an essential part of any forex strategy, and you need to know how to use them well. Most take profit orders won't sell your entire position. You'll sell a portion of your position to take some profit. Used effectively with stop loss orders they will limit your risk and help you to profit the most out of your winning trades and lose the least amount of money when you make a losing trade.
One Cancels the Other Orders
One cancels the other, or order cancels order, trades is a mix of a limit order and a stop loss order. You place two orders, one below the current market price and one below the current market price. If either order gets executed, the other one gets cancelled. The major advantage of this type of order is that it lets you make a transaction without having to monitor the market. If the market rises, you will take a profit, but if it falls you have a stop loss to limit losses.
It should be noted that U.S. citizens are not allowed to make these trades due to fears of market manipulation.
Knowing when to execute these different types of orders is essential to your success as a trader with any foreign exchange brokers. If you're still unsure about how to use them, open a demo forex account to practice using them without risking your own money.
For more exclusive forex broker reviews, follow us on Twitter or join us on Facebook.