There are already dozens of articles that are saying that the Forex market is a 'dark forest'. Meaning that it is unstable, constantly changing, and something you need to be careful with. It sounds a bit like parents are warning their kids to not play with the marches until they understand how dangerous the flame is.
But in reality, trading on Forex truly requires lots of attention to details, ability to learn new things and strive to always stay on track with the latest news on the financial market. That is why professional traders and brokers are keeping all of the economic indicators and Forex trading tools close, as they understand one thing: everything, literally everything, that happens on the world arena will affect the cryptocurrency exchange rate one way or another.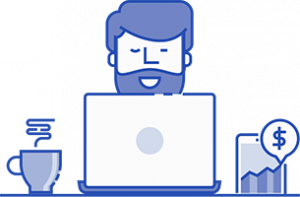 What they also know, and so should you, is that there is one Golden rule of Forex trading: control your risks and keep it not more than 1% of your total account capital. 'But how am I supposed to do that?' – you would ask. Luckily enough, those nuances were already thought out and, thus, several tools were created in order to help you out.
Today, we will tell you what is the stop loss take profit strategy, as well as how exactly you should calculate those, and respectively set them. The whole separate part of the article will be dedicated to how to set stop loss and take profit in MT4.
To make it at least a bit more fun, we want to introduce you to one of our favorite Forex traders – Jonathan, who you could actually meet in our previous article. He is just like you, the beginner in currency trading who doesn't know anything about the Forex take profit stop loss strategy. Okay, let's jump right into the topic without wasting any more time.
What is stop loss and take profit in Forex?
Firstly, the concept consists of two aspects: stop loss and take profit. Thank you, captain obvious. As comic as it sounds, that Forex strategy comes as a combination of both, without one of those aspects it wouldn't operate efficiently. Thus, we will now explain why and how to use stop loss and take profit.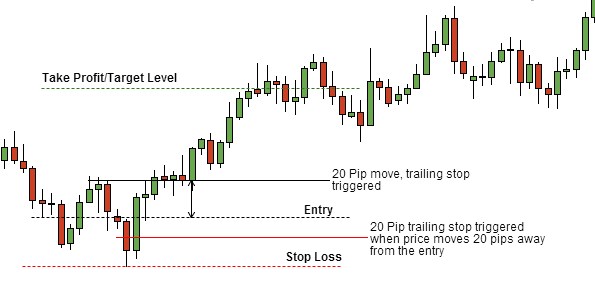 Let's start with the stop loss part (SL), or as brokers say, just stops. Simply saying, that is a certain order or position, you are sending to the broker you are trading with that informs about the desired position at which you want to stop trading. This way you can control what is the maximum amount you can allow yourself to lose so that it won't damage your capital and standards of living in general.
Why would you do that? Well, simply because otherwise you won't be able to eventually become a successful trader. As like with everything in life, Forex trading requires a high degree of control over situation and sense of the stable ground under your feet.
Now let's move on to the next term – take profit (TP). That one, in turn, stands for the order you are sending to your broker to set the position you are willing to close the deal at and take out the profit. This way you make sure that you are leaving the trade at its peak point.
Example: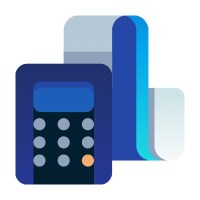 Going back to Jonathan, let's imagine that he set the stop loss point at 1.750 and the take profit point at 1.790. Meanwhile, the exchange rate of the X currency pair is 1.780. Then if the exchange rate went down to 1.750, Jonathan's position will be closed at a loss of 10 pips. Or on the contrary, if the exchange rate increases up to 1.790, then Jonathan's positions will be closed at a profit of 10 pips. As easy as that.
But you don't think that any stop loss and take profit position will work properly, don't you? As Forex trading always requires precise calculations, or at least efforts to do so.
How to set stop loss and take profit?
Guidelines for stop loss position setting
The proper set loss position is not the one that will keep the major part of your capital. With the stop loss that was set correctly, there will no point in trading any further. But if there is still some ground for staying in the trading, that might be a good idea to actually proceed with the trading.
Some of the gurus of Forex trading are actually using the market itself in order to understand how to put stop loss and take profit. So, generally speaking, they are relying solely on the market and certain indicators of its changes. What are the justifying it with? Well, they are quite experienced guys, so they can allow themselves to think 'let the market take me out' from time to time.
Thus, there might be various stop loss strategies brought up to the sunlight: the manual one, and an automatic one.
We, however, cannot allow ourselves to go with the manual strategy, neither can we rely on the market itself. Too much risk to take on.
Give us some numbers
Okay, Jonathan decided for himself that a 20%-risk threshold speaks to him and he can actually go with that and still not to risk a lot. Thus, if he purchases a stock that costs $40, his stop loss position will be no lower than $32. As that will be 20% lower than his original position.
There are also some automatic stop loss placements that imply the setting of 6% risk on every trades performed by the trader. But, that is really up to yo choose the risk percentage you are ready to go with. However, keep in mind all of the risks and possible losses.
Guidelines for take profit position setting
As it was already mentioned, take profit is an inseparable part of the stop loss take profit limit. And it is responsible for setting the maximum profit with which you will be happy to leave the trade. However, here lies the complicated aspect that is connected to human nature really. It is hard to stop something when it gives you lots of money, isn't it? You are feeling that you are in charge of the situation and nothing can go wrong. But, in fact, it can and it most probably will at some point. Thus, it is important to learn to take the money you have already earned and leave. That is it.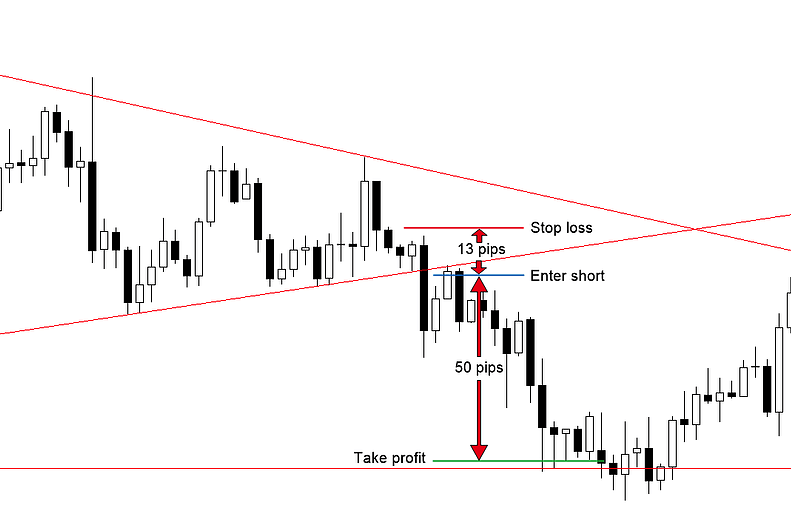 Another thing that might help you out here is the stop loss take profit order rule of correlation. Meaning, that you need to try to set 1:2 ration when it comes to risk and profit respectively.
Give us some numbers #2
Going back to Jonathan, we have come to the agreement that $32 position will be the one that will signal Jonathan about the need to close the position at that point. But here we will actually appeal to pip values. So, if Jonathan allowed himself to set a 10-pip loss. Then, by simple calculations, we can understand that him profit position shall be somewhere around 20 pips.
By using the 1:2 ration constantly, you will be able to secure yourself from falling into the complicated financial situation. Thus, even if the number of losses and wins are equal, you will still generate more profit in a long run. Which, in fact, is all that truly matters while setting stop loss and take profits.
Small tip, don't thank us
While setting the stop loss take profit order you can actually use certain tools that will provide you with some guidelines. One of those is ADX, or the average directional index. That little guy shows you how actively the currency pair you are interested in is trading. The results are shown on the scale from 0 to 100, 100 being the maximum value of the trading activity.
Mostly, all currency pairs that are having the indicator above 30 are aggressively traded. What does it tell us? Well, with such currency pairs you might better avoid setting the take profit positions, as the currency pair is traded good and shows great results in the Forex market.
With those having the indicator below 30, it might be a good idea to set the take profit position and stop waiting the moment when it will feel right to close the position.
Stop loss and take profit calculator
Of course, no one would just leave that aspect of the Forex trading without the automized tool that will simplify the whole process for you. Thus, smart guys our there came up with the concept of stop loss and take profit calculators that will estimate those positions for you.

They are really easy to use and were created to ensure you won't be asking 'How to calculate stop loss and take profit?'. What you need to do is just to select the currency pair you have decided to trade, then indicated the currency that is kept on your account and your position size as well (what was your currency purchase). The next step includes indicating if you are planning to participate in a short- or long-term trading and what is the amount you are willing the loose, and what is the maximum profit that will make you close the position respectively. And within just a few second the calculator generate your potential losses and gains and show it in your account currency. Easy.
Take profit stop loss indicator: MT4
fAs promised, we will also tell you how the mt4 stop loss take profit indicators are set within the trading platform, as it is simply the most popular one.

So, once you set a trade on MT4, you will need to:
Find that particular trade in the Terminal window;
Click on that currency trade option;
Then click on 'Modify or Delete Order' button;
Here you have two options: you can rather set those order automatically or do that manually. If you have decided to go with the first option, then simply indicated the same numbers as in the Terminal window for the trade you went with at the top left-hand corner. But if you have decided to set orders yourself, then just fill in the gaps named 'Stop Loss' and 'Take Profit' respectively;
Please keep in mind that 1 point in the rate equals 1/10th of one pip.
There you go, everything is done and you are all set and ready to trade.
Bottom line
As to conclude everything said above, we would like to remind you that it is of utmost importance and is for your own benefit to evaluate the risks carefully before getting into the trade. You need to understand that once you started Forex trading for real, there is your money that is being targeted and you are the one who controls what will happen to them. Thus, using the stop loss and take profit indicator will most probably be one of the best ways for you if not gain, but at least not to lose your money. As that is not what you came to Forex trading for, right?