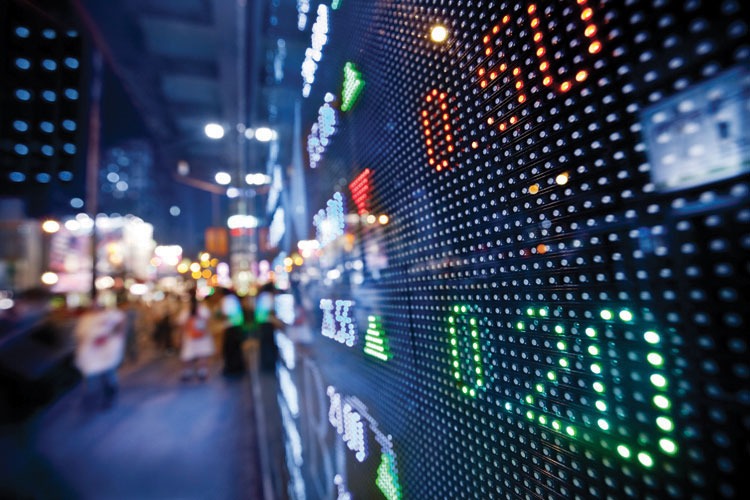 Have you ever wanted to get into the Forex trading market? Well, it has never been easier for you to do it than right now. In fact, it's not too hard for you to get into the market when you just take a look at the options that are out there for you to try out.
There are plenty of ways for you to go about trading on the Forex market. You can even take advantage of many different trading markets that are found in all parts of the world.
The Worldwide Market
Have you ever tried to get a trade taken care of but you weren't able to because the market was closed? Well, you don't have to worry about that when you are trading on the Forex market.
The forex trading market is very popular for being available at all times on weekdays. You can trade currencies on the forex market on a twenty-four hour basis from Mondays to Fridays. Like with many other markets around the world, the weekends are taken off.
You can get any kind of transaction handled as long as one of the international trading markets is open. Fortunately, the overlap between these markets makes it to where you can get a trade handled at any time on a weekday.
The four markets that are available for trading include the following. All times for these markets are listed in Eastern Standard Time:
London – from 3 am to noon
New York – from 8 am to 5 pm
Sydney – from 5 pm to 2 am
Tokyo – from 7 pm to 4 am
Naturally, you might not have much of a need to trade currencies at a very late part of the day. However, the market is still available to where you can get a trade handled at any point. The fact that the market is open for so much time each day makes it to where it will be easier for currency values to change as well. Therefore, you'll have to keep a good eye out on how values change at practically any time of the day.
What Brokers Do
You will need some kind of help with getting trades going. That is where a broker can come in handy. You can hire someone like this to help you get your trade moved out so it will be official.
A broker can help you out with getting your trades taken care of. A broker is responsible for arranging transactions between buyers and sellers. That is, the broker will help organize a trade that you will use on the Forex market so you will have a proper transaction.
The broker will do this in exchange for a commission. This is a percentage of the total value of whatever you are trading or at least a fixed rate based on how much you are trading with. Every broker has its own rules as to what will go into commissions so be sure to shop around to see what brokers are charging.
What Should You Find In a Broker?
As great as a broker can be for when you're trying to get trades taken care of, you have to make sure you are getting in touch with a broker that will be appropriate for your current needs. There are many good things you need to think about when finding a broker:
Look for a larger firm that has more liquidity attached to it.
A brokerage firm that has more assets will be easier to use as it will be more liquid. That is, it will be easier for you to get transactions followed and used as required. This in turn should give you access to more money.
Check on the regulations associated with a broker's services.
A broker should follow all the necessary rules and regulations associated with keeping transactions under control. In particular, you have to look for brokers that are located in your home country so you will not be at risk of bearing with problems relating to not having the right coverage.
You need 24-hour access to your broker.
You must have access to a broker's website while also having phone, chat and email contacts available on hand. Many of today's brokers also have their own mobile applications. Having a great app on hand may help you out with simplifying your communications plans with your broker.
Consider the minimum amount of money you have to deposit to get an account ready.
All brokers have their own minimums in terms of what they demand out of their clients. You must think about how much money you are willing to spend on your transactions and then check on the minimums that a broker requires so you'll be with someone that you can afford to actually work with.
Review the number of currency pairs that a broker supports.
Brokers typically support all major currency pairs but it always helps to at least see if a broker can assist you with any kind of pair you want to trade.
Check on how you can deposit and withdraw money into and out of your account.
Most brokers offer support for credit cards and money transfers. Online wallet services may also be supported by some of these brokers but you might want to check and see what individual brokers have to work with just to be safe.
See if a broker has any educational services for you to use.
Many brokers are willing to provide you with educational services to help you learn about the ins and outs that come with trading currency pairs. This can help you clear up any confusion that might be abound when it comes to learning how to get trades handled.
Remember that a great broker can make a huge difference when getting trades handled. Getting in touch with a talented and qualified broker can be important for your needs.
A and B Books
One last thing to see about brokers is that they can often use A and B books. There is a simple difference between the two:
A books entail a broker sending trades to the market. Brokers will send your money to a liquidity provider to get the trade organized.
B books involve a broker taking your trades and keeping it in house as it will not be send to another broker.
A B book will be easier to handle and can give you more liquidity in some cases. A trade can be easier to maintain if a B book trade is used. A percentage of your deposit size can be used as your commission in a B book trade.
Meanwhile, an A book trade will entail a commission for the trade that goes to a set value. An A book will be more balanced and therefore more likely to take in your trades and make them complete and fulfilled the first time around.
In House
The in house concept occurs within a B book trade. This is where your trade is not sent to the actual market. That is, the broker bets against you by taking the other side of the trade. This is an intriguing point as it makes it to where the B book can help you get a trade approved while also having a better potential to profit off of not only any losses you might make but also any cases where you get money but need to spend a premium or commission to take care of the transaction.