The importance of when to enter the forex market is so significant to trading success that all of the best forex trader strategies will have some form of entry signal to tell the operator when to take a position in their online trading account.
Furthermore, quite a few of the top forex brokers provide their clients with trading tools that include trade entry signal software that can offer hints to where profitable trades may lie in the wide available spectrum of currency pairs.
The following sections will discuss the basics of using technical analysis, fundamental analysis and automated signal systems to produce top entry signals in order to achieve the best online trading results possible.
Top Entry Signals Using Technical Analysis
Many forex traders prefer to use technical analysis to generate trading signals since their access to real time pricing information and sophisticated analytical software has improved in recent years thanks to the Internet and the offerings of many forex trading brokers and independent developers.
Perhaps one of the best forex trader strategies for generating a market entry signal for a trend following trade involves observing a pair of short and longer term moving averages. When the short term average crosses above the longer term average, it generates a buy entry signal. Conversely, when the short term average crosses below the longer term average, it generates a sell entry signal.
Nevertheless, more conservative traders will also look for confirmation from another indicator. For example, this might be the Average Directional Index or ADX that provides useful information about the strength of a trend. In this case, a trader might only act on a moving average trading signal if the ADX for a similar time frame reads above a certain level, say 20.
Another classic entry signal used by swing traders is to look for price versus indicator divergence in extreme overbought or oversold territory on a momentum indicator like the Relative Strength Index or RSI.
When using the RSI to generate swing trading signals, first make sure that the indicator is reading above 70 or below 30 and therefore is in extreme territory. Then look for situations where the price makes a new high or low, but the indicator fails to do so. This divergence is a signal that the movement is overdone and should soon reverse significantly.
Top Entry Signals Using Fundamental Analysis
Fundamental analysts tend to watch for shifts in monetary policy by central banks to provide trading signals. For example, if a central bank had put its monetary policy on hold for a long time, but recently started to signal that it intended to raise benchmark interest rates, this would probably be a good signal for a retail forex trader to purchase that nation's currency in their online trading account against that of another country with lower interest rates.
In addition, fundamental forex traders might look for the release of major economic data like Employment Reports, GDP or CPI. In this case, when the number observed differs in a negative way from the more positive number that the market was expecting, this could be used as a signal to enter the market by selling that nation's currency and buy a more buoyant currency in their online trading account.
To assist traders in obtaining the necessary fundamental information to base their trading decisions on, most online forex trading brokers offer economic calendars that list data release times, the previous result, and the current market consensus.
Top Entry Signals Using Automated Signal Generators or Services
For forex traders new to the market who have not yet honed their technical or fundamental analysis skills, perhaps the simplest way of obtaining market entry signals is to subscribe to a signal service or purchase automated trade signal generating software.
While the best forex trader practice would generally consider it preferable to understand the basis behind such signals, they can be used to confirm or negate a novice's trading view in order to help them make better trading decisions in their online trading account.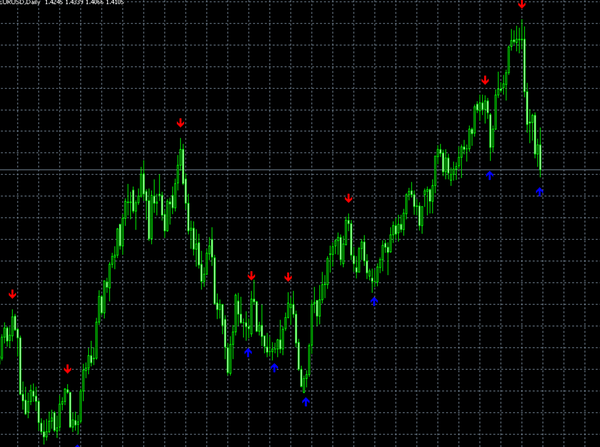 For more exclusive Online Forex News,  follow us on Twitter or join us on Facebook.