Many forex traders with a preference for day trading strategies seek to take advantage of the high forex market volatility that often accompanies the release of major economic data and key news events. Such forex news trading strategies are generally very short term with respect to their time horizon.
In addition, forex traders employing news trading strategies using online forex brokers tend to trade in smaller dealing sizes in order to account for the considerably greater risk involved in dealing in more volatile market conditions.
Another important consideration is that the stress and risks to a trader's online trading account involved in implementing news trading strategies can be considerable. As a result, news trading would probably not be suitable for the faint of heart, and many experienced traders routinely square trading positions with their currency brokers ahead of important news releases.
Examples of News Trading Strategies
Numerous forex news trading strategies have been tried over the years by adventurous currency traders. Some strategies that have stood the test of time include the following:
Trade Range Breakouts Seen After News Releases – This strategy involves looking for currency pairs that are range trading ahead of an important announcement. Once the anticipated news comes out, the trader watches for a breakout of the range and establishes a modest size position in that direction with their

online forex broker

.
Speculate on the News Event's Outcome – If a trader thinks they know better than the market what a particular event's outcome will be — and it is substantially different from what the market is expecting — then they can position themselves accordingly. If correct, such traders usually look to get out of their positions as soon as the market's knee jerk reaction has taken the exchange rate significantly in the anticipated direction.
Buy Options – Directional option or binary option strategies like purchased puts or calls can be used as a limited risk way to trade the news when the trader has a directional view. Otherwise, straddles and strangles can be used when the trader's view on the market is more neutral but they still wish to benefit from higher volatility.
Place Orders – Many

online forex brokers

automatically execute small orders for their retail forex customers at their order rate, even in the fast markets surrounding major news releases. This can offer small currency traders an opportunity to leave both a buy stop and a sell stop with their

online forex broker

in a range around the relatively stable pre-release market.  They would then take on the new position corresponding to the order that gets executed, cancel the other order and seek to take profits on their new position before the market retraces some or all of its post release movement.
Major Economic Data Releases and News Events
Many online forex brokers will provide a calendar of major economic data releases for the coming day, week or month to assist forex news traders in selecting opportunities to implement their news strategies.
Some of the key data releases that forex traders routinely watch for major market volatility include:
Benchmark Interest Rate Decisions – Central banks regularly announce their benchmark interest rate decisions and often hold a press conference or release a written rate statement at the same time. Unexpected changes in rates or comments indicating a future unexpected change can result in substantial capital flows and resulting foreign exchange rate moves.
Employment Reports – The departments of labor in the major economies of the world release employment reports on a monthly basis that typically reflect the number of employed people added or subtracted from the workforce and the unemployment rate in the country. These reports cause substantial forex market volatility.
Inflation Numbers – numbers that indicate the prevailing level of inflation in an economy, such as the Consumer and Producer Price Indexes, often indicate how the local central bank will adjust monetary policy. Unexpected results can cause large movements in affected currency pairs.
Gross Domestic Product – The GDP of a nation shows how its economy is growing and hence can strongly affect its currency's valuation.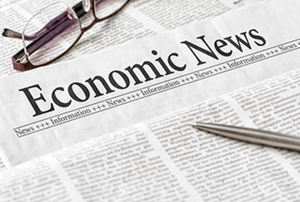 For more exclusive content, follow us on Twitter or join us on Facebook.