Innovative Product Offerings: Standing Out in a Crowded Financial Landscape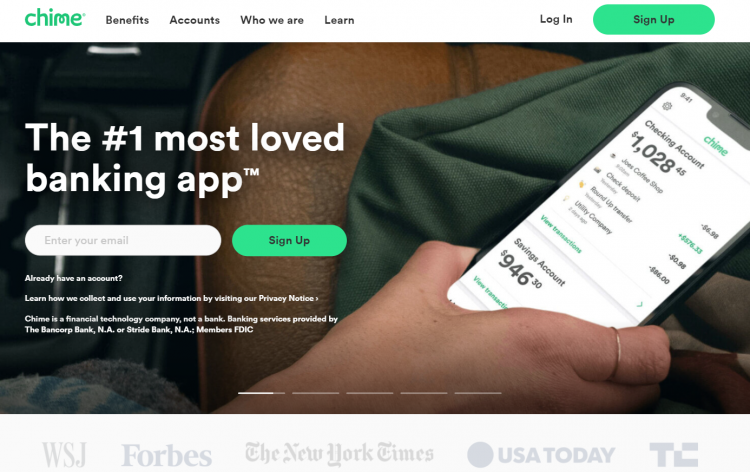 The financial world has witnessed a remarkable transformation in recent years. As technology continues to advance, and consumer preferences change, traditional banks and financial institutions are finding themselves in the midst of a major challenge – adapting and innovating to meet the evolving demands of their clients. In this bustling financial landscape, the ability to provide innovative products has become the key to standing out and thriving. In this article, we'll delve into the concept of innovative product offerings, why they matter, and explore real-world examples from companies like privatebanking.com, PayPal, and Chime, showcasing how they've managed to carve their niche in the financial sector.
The Power of Innovative Product Offerings
In today's fast-paced world, customers expect more from their financial service providers than ever before. The traditional suite of banking services, including checking and savings accounts, loans, and investments, no longer captivates a diverse and tech-savvy customer base. Financial institutions are faced with the need to think outside the box, adapting to the ever-evolving needs and expectations of their clients.
This is where innovative product offerings play a pivotal role. These are revolutionary financial services or products that set a company apart from the competition. These innovations can span from technological advancements to enhancing convenience, offering cost-saving solutions, or addressing emerging financial needs. Let's explore some examples of companies that have excelled in this regard.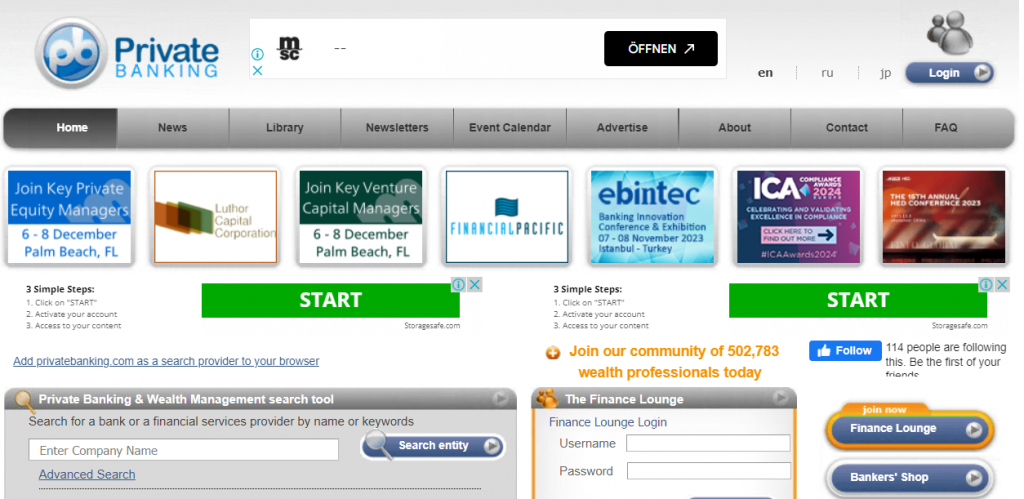 Privatebanking.com: Tailored Investment Solutions
Imagine a platform that seamlessly blends traditional banking services with cutting-edge digital technology, catering to high-net-worth individuals and financial institutions. PRIVATEBANKING.COM is a leader in internet marketing serving customers across the financial industry. Their secret sauce? Leveraging AI and big data analytics to deliver personalized investment solutions, connecting clients to a vast global network of financial experts.
What truly sets Privatebanking.com apart is its ability to link users with a worldwide network of financial experts, offering a diverse array of investment solutions. Whether you're looking for expert advisors to manage your portfolio or to invest in alternative assets like real estate and private equity, this platform has you covered. Furthermore, it incorporates comprehensive data analysis and reporting, ensuring clients are well-informed when making investment decisions.
The success of Privatebanking.com is a testament to the power of innovation in the financial industry. By addressing the unique needs of their high-net-worth clients and providing personalized investment solutions, they've managed to stand out in a fiercely competitive market.
PayPal: Redefining Digital Payments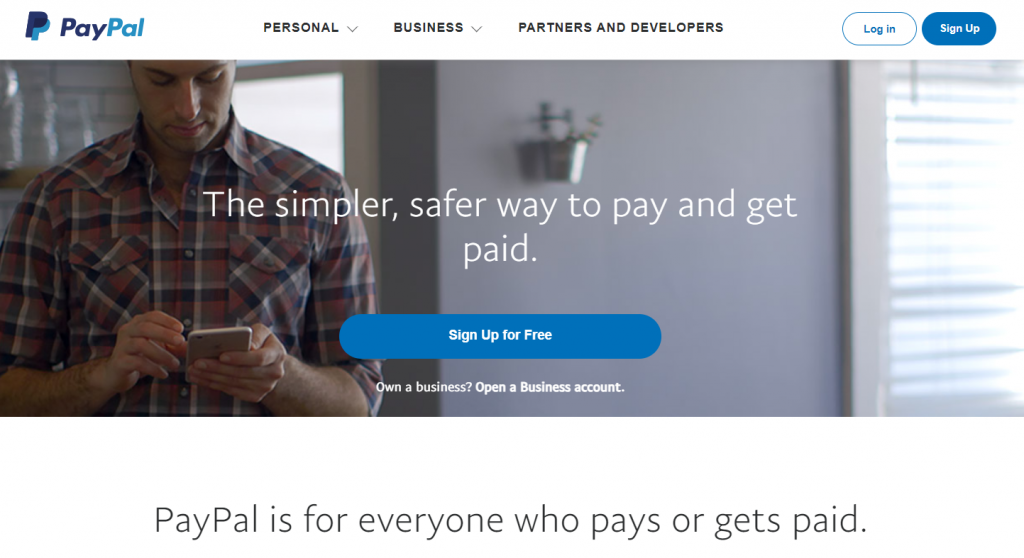 PayPal, a global payment platform founded in the late 1990s, has been a trailblazer in redefining how we handle financial transactions. It all began with revolutionizing online payments, offering a secure and convenient way to transfer money electronically. Over the years, PayPal has expanded its services, but at its core, it remains a beacon of innovation in the financial landscape.
One of PayPal's most groundbreaking features is its ability to facilitate online payments without divulging sensitive financial information.Customers have the option to connect their bank accounts, debit cards, or credit cards to their PayPal account, enabling them to complete online transactions without revealing these particulars to the sellers. This innovation has been a game-changer, boosting security and convenience for e-commerce and online transactions.
PayPal didn't stop there; they introduced other innovative features like the ability to split bills, request money, and make payments in multiple currencies. Moreover, their acquisition of Venmo, a popular peer-to-peer payment app, underscores their commitment to staying at the forefront of innovative financial solutions.
PayPal's success is a testament to its ability to continuously adapt and introduce innovative features, making it a trusted and widely used platform for both individuals and businesses.
Chime: Modernizing Banking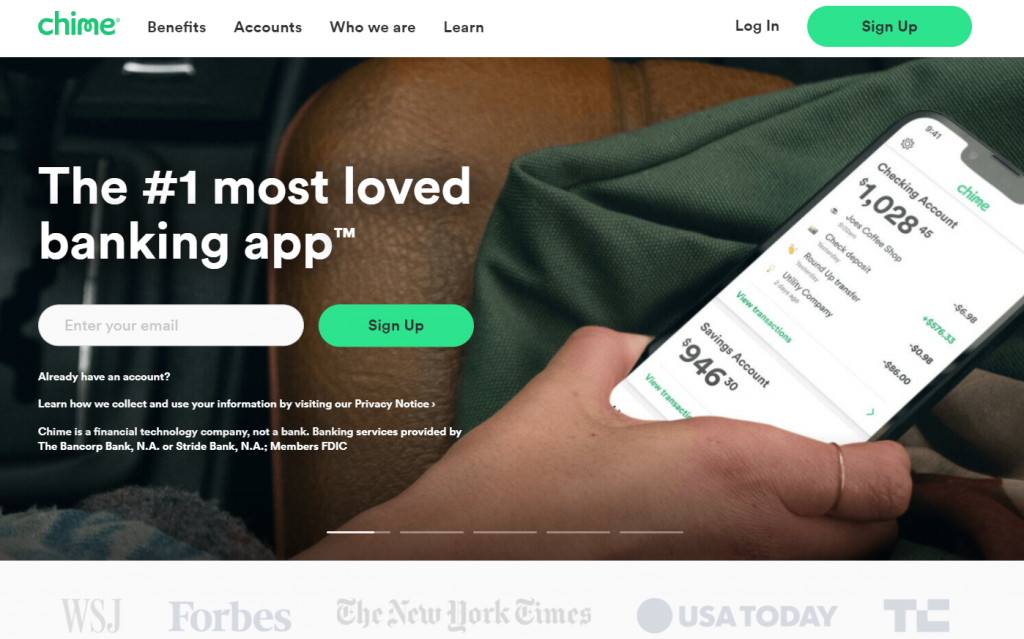 Chime, a fintech company, has disrupted the world of personal finance by reimagining traditional banking services. Unlike traditional banks with physical branches, Chime operates entirely through a user-friendly mobile app. This modern approach has struck a chord with a younger, tech-savvy demographic, offering a straightforward, fee-free, and user-centric banking experience.
Chime offers a noteworthy feature: the early direct deposit, which empowers users to access their paychecks up to 48 hours in advance compared to conventional banking institutions. This innovation has attracted customers seeking quicker access to their funds and showcases Chime's responsiveness to common issues in the traditional banking world.
Chime's robust mobile app comes with features like automatic savings, round-up transactions, and fee-free overdraft protection, catering to the needs of their target audience, primarily millennials and Gen Z. These features align perfectly with their preference for technology-driven solutions and easy access to their money.
Chime's success in the financial landscape is a result of their unwavering focus on innovation, offering modern banking solutions that resonate with the expectations of the digital age. They have rapidly become a prominent player in the field of neobanks.
To Sum Up: Convenience and Comfort from Innovative Product Offers in Financial Industry
Innovative product offerings are the cornerstone of success in the bustling financial landscape. Companies like Privatebanking.com, PayPal, and Chime have demonstrated that the ability to adapt to changing customer preferences and provide cutting-edge financial services can set them apart from the competition.
As the financial sector continues to evolve, there is abundant potential for companies to develop innovative products and services that cater to the diverse needs of consumers. Whether it's personalized investment solutions, secure digital payment platforms, or modern banking experiences, the key to standing out in this competitive industry lies in innovation and staying ahead of the curve.
The examples we've explored in this article serve as a testament to the transformative power of innovation in the financial world. By continuously meeting the ever-changing needs and expectations of consumers, these companies have not only survived but thrived in the midst of a crowded financial landscape.
By ForexNewsNow Team
More content by ForexNewsNow Team