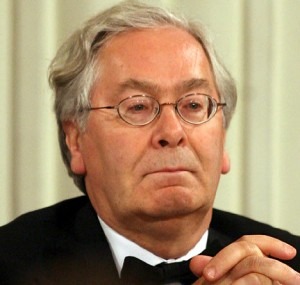 Today, the Bank of England will announce its policy decision in one of the day's spotlight realtime forex news events. However, the Bank's Monetary Policy Committee is widely expected to keep the base rate and the amount of asset purchases unchanged. So, the Bank of England meeting is likely to have only a limited impact on currency market trading.
Also today, the trade balance figures will be published. In the recent past, the UK trade balance failed to show any marked improvement from the decline of sterling since the start of the crisis. After yesterday's strong Confederation of British Industry report, it will be interesting to see whether there is any evidence from 'hard' economic data indicating that this might change in the (near) future. If so, it might be a (moderately) supportive factor for sterling.
On Wednesday, the pressure in the EUR/GBP cross rate continued to be on the downside. The pair tested the 0.8400 mark during the morning session in Europe even as EUR/USD was already off from the lows at that time. At noon, the CBI trends orders came out much stronger than expected. Export orders came out at a multi-year high and the expected volume of output showed a strong improvement, too. EUR/GBP broke below the 0.8400 after the publication of this release.
The euro got a better bid overall later in the session, helping EUR/GBP to leave the intraday lows, too. Nevertheless, one can not but acknowledge that sterling staged a reasonably strong performance. EUR/GBP closed the session 0.8392, compared to 0.8415 on Tuesday evening.
Content provided by: KBC Bank