The ICO era is kicking in and it is massively disrupting the world of investments. Today, a company no longer needs to go an old-fashioned way when it is raising its capital. There is no need to invest in resourceful audits, getting all of the numbers right, and negotiate with countless venture funding firms. Instead of this, it is possible to launch an ICO and attract the funds from thousands of online investors. Speaking of investors, an ICO also has some great advantages. Typically, a retail investor could only get their share of the company during an IPO, and it is clear that by that time the company may be just over financed, and this was making an investment less attractive.
The dark side of an ICO
Yet things do not look so bright. As ICO investments became very accessible, there has been also many ICO scams. Funding a company through an ICO is very easy and today there are people that are simply preparing a whitepaper, get some buzz online and expect to attract dozens of millions. However, this is where their ICO ideas end. There is no real execution of an idea coming up, hence the investors should not expect to see their money back.
What is the best ICO October 2017?
To eliminate this, ForexNewsNow team has decided to highlight the best ICO of October 2017. Let's take a look why Cash Poker Pro might the best Initial Coin Offering out there.
Before we go on explaining the advantages of this ICO, let us tell you a bit more about the company. Cash Poker Pro (CCP) aims to truly disrupt online poker rooms. A typical operator of a poker room (say PokerStars) has an access to the source code of the game, and this way it can manipulate the results of the games. Unlike typical poker rooms, Cash Poker Pro aims to deliver a transparent, trusted, and decentralized poker room, which will let the players enjoy a number of benefits. Another thing that makes it great is that CCP plans to deliver the games via mobile devices and messengers.  
The gambling industry
Most of the ICOs that have taken place until now are happening within the Information Technology industry. It is clear that the IT sector is rapidly growing and it might be seen attractive for potential investors. However, the development speed can also work against the company. A certain technology or a web service can be easily replaced with a competing product in no time. However, the gambling industry has been around for years and it is only booking. We can clearly see the rapid development by looking at the Playtech acquisitions in 2017 and Playtech share price growth.
Even though the casino industry is growing fast, it is also very competitive. This is, however, not true for the poker industry. It is mostly dominated by a few large brands.
The regulation
Gambling (and especially poker) regulative authorities have been making the lives of the operators and players quite hard throughout the last years. One can expect that the market will only become more regulated in the near future. Regulative updates lead to higher taxes and licensing fees, hence reduce the profit margin for the operators. As Cash Poker Pro plans to operate a decentralized and anonymous poker room, it will be seen as a great advantage for the players. They will simply be able to get their poker game online without paying high rakes to compensate for the increased costs of the operators.
The people
It is always recommended to invest in the team, not in the idea. The people behind Cash Poker Pro are actually coming from various backgrounds and they do have a great track record of releasing projects in the poker industry. The company has been for more than 3 years under its brand Cash Poker Pro. The core business of the company is the production of the electronic poker tables. Hence, when you invest in Cash Poker Pro ICO, you are committing to a company that is already successful in its core operations. Below you can preview CCP's product installed in one of the casinos.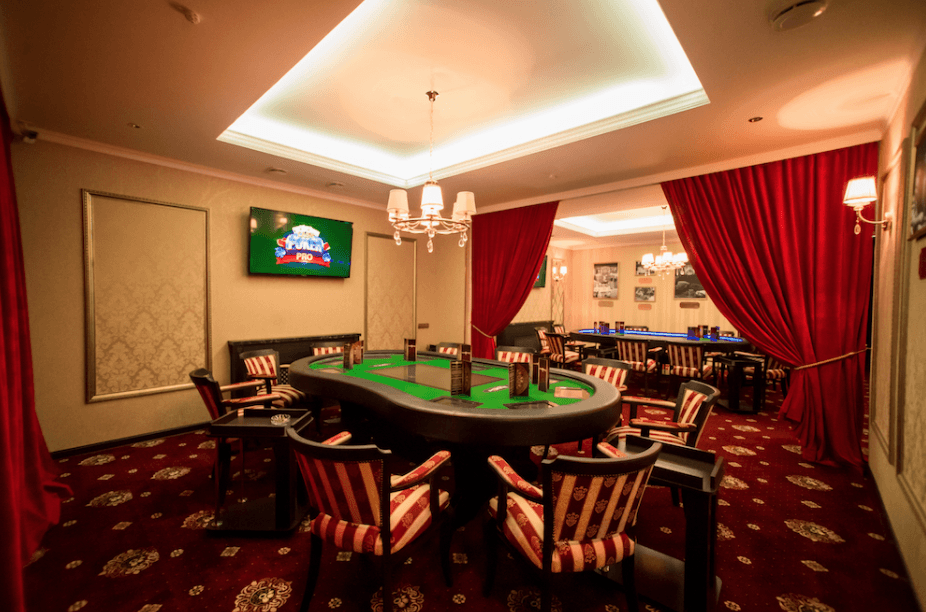 Besides that, the company has developed a cross-platform (MacOS, Linux, Windows) software for playing poker. Hence, it does have a know-how when it comes to its promised products.
The mechanics of the best ICO of October
Let's dive in a bit more in the technical details of Cash Poker Pro ICO. You might be a bit tired of reading by now, so you can just browse this video to take a little break.
Project name
Cash Poker Pro
Token name and ticker symbol
CASH
Blockchain
Ethereum
Key idea
Modern decentralized poker room
When can you buy the tokens?
From 26th of October 2017 at 18:00 UTC
When does the sale end?
18th of November 2017 at 18:00 UTC
What are the stages?
ICO (26th of October 2017 at 18:00 UTC)
60 million CASH tokens will be sold during the ICO.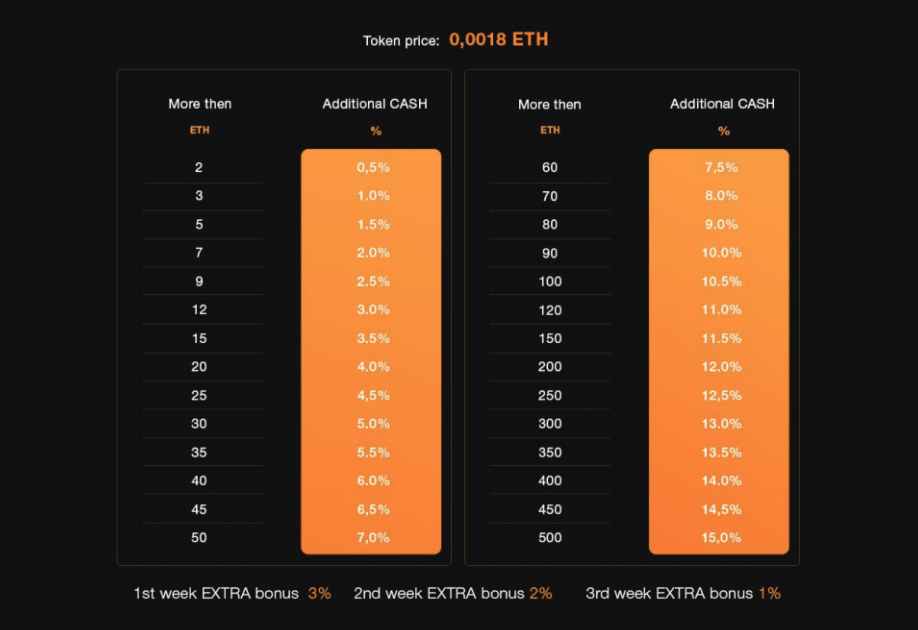 After the 18th of November 1 CASH  will be equal to $1 (0,0034 ETH).
How will the investors profit?
All of the investors will get their share out of the rake pool, which is the main monetization method for the poker rooms.
Click here to invest into Cash Poker Pro ICO
Also, don't hesitate to start the best October's ICO on: